HR
A Day in the Life of an HR Professional: Jovanny Chonillo

What does an HR person actually do all day? Every HR professional knows there's no such thing as a "typical" day at work. In our Day in the Life series, we speak with pros from a variety of cities and industries to get a snapshot of their work lives.
---
Title: People Manager
Company: Labelmaster
Location: Chicago, IL
Industry: Logistics and Supply Chain
Number of Employees: 215
HR Team Size: 3
Years of Experience: 7
Favorite part of HR: "I love when we use technology to streamline a process."
Serving as the company's people manager, Jovanny Chonillo ensures Labelmaster's candidate experience is up to par and employee questions are answered in a timely manner. When he's not busy being a doting father, Jovanny works hard to build relationships with company leaders and empower his team to tackle company issues head-on. Here, he gives us a look into one day of his life as an HR professional:
6:30 a.m.: My wife and I wake up, get dressed, and spend some time getting our son, Carlo, ready for the day.
7:30 a.m.: We head out the door for daycare. During our drive, we listen to the Daily Show or jam out to music. Thankfully, we're not subjected to "Wheels on the Bus" for thirty minutes—we're teaching Carlo to love Latin & Classic Rock.
8:00 a.m.: We usually arrive at daycare by 8:00 a.m. My wife is a lead daycare teacher, so I drop both her and my son off at daycare. I'll spend time in Carlo's room to make sure he's all settled and then set off for work.
8:30 a.m.: I sometimes stop for coffee at Starbucks and use the time to check on my email, answer some requests from our ticket system, and visit Namely Backstage Pass before heading to the office.
9:30 a.m.: I sit down at my desk knowing that I've already had a head start to my day. The first thing I do is look at our recruiting pipeline on JazzHR. I'll look at how many jobs we have open and check our applicant response rate to make sure we're getting back to candidates in a timely manner and putting the company's best foot forward.
10:30 a.m.: Every Tuesday, we have a cross-departmental meeting with all of the company's managers and directors. Everyone shares an update on what they're working on and we discuss any business decisions that need to be made. This meeting gives me insight into what's going on in different departments and any issues affecting the company. I also share what my team is working on and why it's important to each department. It helps me preserve our team's seat at the table.
12:00 p.m.: Lunch time! Our office is located in Chicago's north side, just a few blocks away from where I grew up. I'm one of the office's resident foodies, so I know all the good spots to eat. I try to make an effort to have lunch with our supervisors and managers. It's a great way to learn about the challenges we don't see at the people level, and a way to build rapport with company leaders.
2:00 p.m.: On Mondays, we have our people department meeting. There's not a lot of people in that meeting, since there are only four of us—our VP of Compliance, people coordinator, a remote coordinator, and myself. Our corporate trainer has been taking on a bigger role in recruitment, so he jumps in for a portion of the meeting. The core people team then shares the progress of our personal projects. That usually segues us into a broader discussion about employee concerns we've heard. Maria, our people coordinator, serves as our "boots on the ground" and shares what employees on the production floor are saying. Do we need to plan some team building activities? Do we need to order some cupcakes and help people unwind? We talk about what our employees are concerned about and how we can best help them, while adhering to our mission and values.
4 p.m.: After my meetings, I get more "tactical" work done. I go through our system and start resolving tickets. I also spend that time gathering data and putting together a monthly labor report. We're also gearing up for open enrollment season, so I've been working on communicating options and deadlines to our employees and prepping for our benefits fair. I've opened up my calendar for employee one-on-ones in case anyone wants to do a deep dive into their individual benefits or ask me questions directly.
6:00 p.m.: I pack up and head home for the day.
6:30 p.m.: At home, I spend time with Carlo and my wife before we put him to bed. We're potty training Carlo right now, so every evening is an adventure.
10:30 p.m.: Once everyone's in bed for the night, I turn on the Playstation and let loose with a couple of friends online before bedtime.
---
Stay tuned for more in our Day in the Life series, where we showcase the minute-by-minute responsibilities of real HR professionals.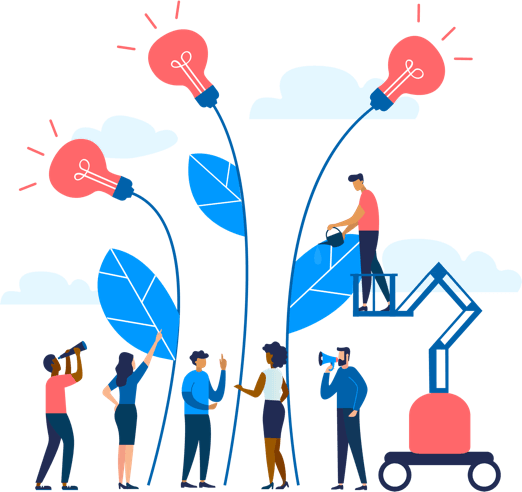 See how Namely's flexible solution will help you streamline your HR processes by having your people, payroll, and benefits info all in on place.
Get a demo
Subscribe
Get the latest news from Namely about HR, payroll, and benefits.
Get the latest news from Namely about HR, Payroll, and Benefits.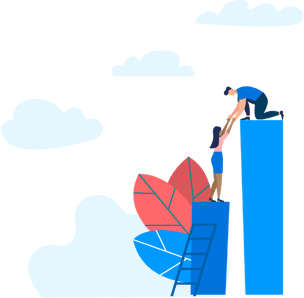 X
Get the latest news from Namely about HR, Payroll, and Benefits.