HR
Coronavirus (COVID-19) in the Workplace: What to Know, What to Do, What to Avoid

Our 24-hour news cycle is surrounding us with minute-by-minute updates on the continued global spread of the Coronavirus (COVID-19).
Fear and uncertainty related to the virus are especially prevalent in the workplace—where employees work in close quarters and potentially must travel to infected areas.
But what exactly do HR professionals need to know about the novel Coronavirus? And what should they be doing to prepare for it?
We've put together a guide for you. Read on to find out what to know, what to do, and what to avoid when it comes to preparing your workplace for the Coronavirus.
What to Know
What is COVID-19 (Coronavirus)?
COVID-19, known colloquially as the Coronavirus, is part of a family of viruses—all called Coronavirus, in fact—that can cause mild to severe respiratory illness in people. COVID-19 burst onto the international stage in late 2019 and early 2020. In January 2020, the World Health Organization (WHO) declared the outbreak of a new coronavirus disease in Hubei Province, China as a Public Health Emergency of International Concern. As of March 9, there are 647 cases of the novel Coronavirus in the United States and over 110,000 cases globally.
What are the Symptoms of the Coronavirus?

Symptoms of COVID-19 include mild to severe respiratory illness with symptoms such as fever, cough, and shortness of breath.
How Does the Coronavirus Spread?
Like many illnesses, COVID-19 is spread when someone with the virus coughs or exhales, releasing droplets of infected fluid into the air or onto nearby surfaces and objects, such as desks, tables, or telephones. People are thought to be most contagious when they are most symptomatic, but some spread might be possible before people show symptoms. The longest incubation period seen for similar coronaviruses is 14 days.
Who is Susceptible to the Coronavirus?
The short answer is: everyone. But older people and people with pre-existing medical conditions (such as asthma, diabetes, heart disease) appear to be more vulnerable, according to WHO.
Is There a Cure for the Coronavirus?
As of today, there is no specific medicine recommended to prevent or treat the new Coronavirus. People sick with COVID-19 should self-quarantine at home or at a healthcare facility, until determined non-contagious by state or local public health authorities.
What to Do
Keeping your office and workspaces clean and hygienic is probably the most effective way to prevent the spread of all illnesses in the workplace. Companies should ensure that soap, hand sanitizer, and tissues are readily available for all employees and consider displaying posters that promote correct hand washing techniques above sinks and in bathrooms.
Also be sure to provide employees and office managers with disinfectant wipes that can be used to clean phones, desks, and computers—all of which can be breeding grounds for germs.
Communicate, Communicate, Communicate
Communication is key when it comes to workplace culture—and it's no different when it comes to the Coronavirus. Make sure your employees know you're thinking about, preparing for, and preventing the spread of COVID-19 within your workplace. Ensure that your policies, especially travel, sick leave, and work from home/telecommuting, are clear and well communicated. This also includes drafting an Infection Disease Control Policy.
Lastly, make sure your company's managers understand how to manage remote employees successfully.
Encourage Employees to Stay Home or Work From Home When They Don't Feel Well
Make sure that your employees know that they will not be punished for taking time off or working from home when under the weather. This will help reduce the risk of spreading a sickness like the Coronavirus through the office.
Consider Banning Business Travel to Severely Affected Areas and Impose a Work-from Home Window for Employees Who Have Traveled to High Incidence Areas for Personal Reasons
COVID-19 has been reported all over the world, but specific countries have been hit harder with outbreaks than others. At the time this article was drafted, these countries include, but are not limited to, China, South Korea, Iran, and Italy. Consider banning business travel to these regions. If employees must travel to these regions for personal reasons, implement a work from home policy for 14 days after they return. During this time, they should self monitor for signs and symptoms of the Coronavirus. At a bare minimum, encourage employees to check the CDC's Traveler's Health Notices for the latest guidance and recommendations for each country.
COVID-19 has already had a major impact on a number of industries, the economy and global supply chains. It's important to develop a business continuity plan so that your company can prepare for potential impacts that an outbreak could cause. Plan for how your business will operate if there is increasing absenteeism, work from home, or if your supply chains are interrupted. Also, ensure that you explain what human resources policies, workplace and leave flexibilities, and pay and benefits will be available to them.
For instance, Namely has begun practicing department- and company-wide work from home days. This allows our IT team to test our VPN capabilities and ensure that every employee has the resources and support they need in the event that the population will need to move to 100% home-based.
Monitor Local Government Communications Regarding Area-Specific Health Recommendations
Above all, make sure you're up to date with any communications provided by your local government officials. These communications will help you better understand the risks in your specific area and will make recommendations for how to best handle the situation. For example, on March 10, NYC Mayor Bill de Blasio recommended that businesses that can function with work from home capabilities should do so in order to promote containment and to reduce the volume of people in crowded environments like mass transit.
What to Avoid
Avoid Non-Compliant Policies
It may be tempting to implement workplace policies that you feel will help protect your employees from the spread of illness. But it's important to remember that your policies must still be compliant to standards like OSHA. For instance, there have been reports of companies using infrared forehead thermometers to take their employees' temperatures. If the CDC or a state or local health authority proclaims a pandemic has spread in an area, then this practice is legal. However, if this has not occurred (and as of the time of this writing, it has not), then this practice is illegal.
Employers should consult resources like Namely's Comply Database or the live advisors in Namely's Comply Advice & Action for recommendations regarding how to create a legally compliant employee policy on this subject.
Avoid Large Group Meetings, Parties & Conferences, When Possible
When large groups of people gather, it can be easy for germs and viruses to spread. Out of an abundance of caution, consider limiting unnecessary large group meetings. This could mean deciding not to attend that conference you have booked next week, canceling your company happy hour or rescheduling your all-hands meetings.
Reports of racial and national origin discrimination have surfaced around the world in the wake of the Coronavirus. But the rise of this virus is no excuse for discrimination. All workplaces should ensure that they are staying compliant in regards to the Americans with Disabilities Act and Title VII of the Civil Rights Act of 1964, amongst others.
More importantly, as HR leaders, you need to ensure that your employees are not being discriminated against and that you're providing a safe, welcoming workplace that is free of bias.
Lastly, when it comes to the Coronavirus in the workplace, plan ahead and be prepared, but don't panic. As leaders of your company, show that you are ready to tackle the issues that could come along with the spread of a virus; relaying calm communications from the top will help ease the minds of your employees and allow them to adapt more easily to any contingency plans that need to be put in place.
---
Still not sure if you're prepared? Click here to request a personalized demo of Namely's compliance solution, or use our Compliance ROI calculator to see how much money Namely's Comply Advice and Action solution could save your business.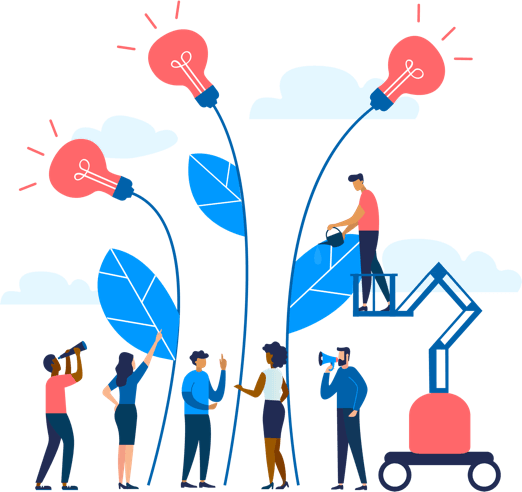 See how Namely's flexible solution will help you streamline your HR processes by having your people, payroll, and benefits info all in on place.
Get a demo
Subscribe
Get the latest news from Namely about HR, payroll, and benefits.
Get the latest news from Namely about HR, Payroll, and Benefits.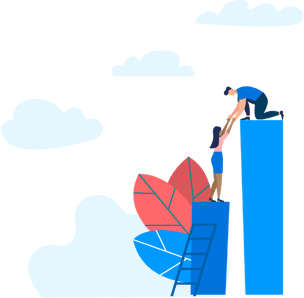 X
Get the latest news from Namely about HR, Payroll, and Benefits.