Compliance
Contact Tracing 101 For Employers

As states loosen their stay-at-home orders and social distancing restrictions, employers across the country are thinking of ways to reopen their offices safely. From taking employees' temperatures to conducting daily health screens, employers are considering a variety of steps to prevent the spread of COVID-19 in the workplace.
But there's one precautionary measure in particular that experts think is the key to reopening the economy safely: contact tracing.
What is contact tracing?
Contact tracing is a disease control strategy that investigates cases and identifies who else may have been exposed to a disease. When it comes to COVID-19, determining who an infected person has come into contact with can help prevent the virus from spreading further.
According to the CDC, anyone who has been within 6 feet of an infected person for more than 15 minutes is at risk. To investigate who may have been exposed to the Coronavirus, public health staff help people remember who they've had close contact with during the time they may have been infected.
As an employer, you can create a contact tracing policy stating that employees who test positive for COVID-19 will be asked to give a list of people they have had contact with at work. If one of your employees does contract the Coronavirus, you should ask them to self-quarantine immediately and then begin to contact trace.
Once Google and Apple finish designing track-and-trace apps, which will use Bluetooth radios to track physical proximity between phones, contact tracing can be done digitally. Until then, prepare questions to ask employees who test positive for COVID-19 so that you can identify who they've come into contact with. After you determine which other employees may have been exposed, you need to notify them.
How should you notify exposed employees?
When you contact employees who may be at risk, it's crucial to protect your infected employee's privacy. To maintain confidentiality with that person and stay compliant, do not reveal their identity when you notify other employees.
Once you contact these employees, you need to support them by providing them with information and resources. Help them understand their risk and how they can prevent spreading the virus to others. Make sure they monitor themselves for COVID-19 symptoms by checking their temperature daily and looking out for shortness of breath and coughing.
Since some people who contract the Coronavirus do not show symptoms, it's critical that you advise these employees to stay home and continue social distancing—no matter what. These employees should quarantine themselves until 14 days after their last exposure. If they do start to show symptoms, encourage them to take the time off that they need to recover.
If these employees are not experiencing symptoms and wish to work from home while they're quarantining, make sure you provide them with proper tools and technology. As they work from home, utilize remote work techniques and be flexible when it comes to schedules and deadlines. Most importantly, frequently check in with your employees to see how they are feeling and if there's anything else you can do to support them.
How can you stay compliant?
Before you start contact tracing your employees, you must be aware of the compliance requirements and risks involved. As previously mentioned, revealing the identity of an infected employee to anyone violates the confidentiality requirements under laws, like the Americans with Disabilities Act (ADA). Since medical information is sensitive data, you must store the infected employee's information in a secure database and keep it confidential—even after they return to work.
"There's been lots of discussion regarding contact tracing but no clear consensus on how best to approach it, especially with respect to the use of apps. The answer to the question whether employers can do it is generally yes, but it has fit within the parameters of various privacy, security, employment, and anti-discrimination regulatory frameworks," explained Namely's General Counsel Paul Stephan. "For instance, it's not clear that an employer can require an employee to download/use an app that would potentially track them and share personal information. You could make use of the app voluntary (i.e., opt-in consent), but that could undermine its effectiveness."
To stay compliant with discrimination laws like the ADA, Fair Labor Standards Act (FLSA), and the U.S. Equal Employment Opportunity Commission, you also need to ensure that your contact tracing policy applies to all of your employees. Regardless of who the person is, every single employee who tests positive for COVID-19 must give a list of people they've come into contact with during the time they may have been infected.
---
Contact tracing can help the rest of your workforce stay healthy and safe, but how can you support employees who test positive for COVID-19? Check out our blog post, What to Do if an Employee is Diagnosed With Coronavirus.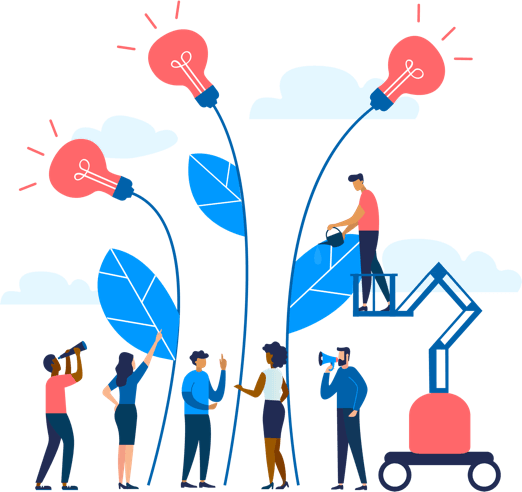 See how Namely's flexible solution will help you streamline your HR processes by having your people, payroll, and benefits info all in on place.
Get a demo
Subscribe
Get the latest news from Namely about HR, payroll, and benefits.
Get the latest news from Namely about HR, Payroll, and Benefits.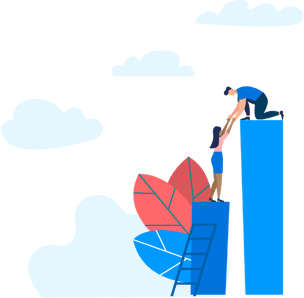 X
Get the latest news from Namely about HR, Payroll, and Benefits.