Benefits
Case Study: How Tolunay-Wong Engineering Self-Funded Benefits

When faced with high healthcare prices, some companies delegate a part of that cost to their employees. Others get creative in the best interest of their employees.
Geotechnical engineering group Tolunay-Wong Engineers (TWE) was not going to raise costs for their employees again, given they experienced a 40% increase in the benefits plan costs in 2014.
Instead, TWE chose self-funding, and it took a partnership with Namely for the company to really find its self-funding rhythm.
Starts with a Strong Foundation
Tolunay-Wong Engineers has one mission: "We help you find solid ground." When you want to build a large and technically sound structure, you go to TWE first. TWE field technicians collect materials samples at your site, lab technicians test those samples, and engineers tell you if your land is stable.
The workforce is diverse, from technicians— who work varied hourly shifts— to PhDs, who have been the company's core for almost 20 years. Regardless of the roles and responsibilities, TWE places all its employees first when it comes to affordable benefits, especially in light of 2014's increase in costs.
This increase, and subsequent impact on their employees, is the reason TWE switched their plan from a fully-insured arrangement to a self-funded one. While self-funding comes with more risk if not managed properly, it also comes with more control and more potential cost savings.
The difference between fully-insuring and self-funding is that the employer takes accountability for paying claims: a risk that was previously held by an insurance company. It pays an administrative fee to a claims administrator for the right to use its medical network and claims processing services, but the claims are paid straight from the employer's bank account. There are also other administrative and compliance considerations, with increased involvement from an employer's finance team.
TWE Meets Namely
Switching to a self-funded plan is an intimidating process, but it's easier to navigate with assistance from the right benefits advisor. It took TWE almost two years to find the necessary support— and they found it in Namely. After a few years of "bad claims data," Asha Mungara, HR & Compliance Director at TWE, was particularly worried their self-funded decision would fail to pay off. "I really was touched that Namely understood where I was coming from," she said. "And I admired that they assured me and worked so hard so that I would not have to tell my employees there was a huge increase."
When Asha signed onto Namely in April 2016, her top priority was to keep the increase in benefits costs for her employees between $5 and $12 per paycheck. "I couldn't face 370 employees and tell them that they're now looking at a $30 increase." Keeping benefits costs manageable is a necessity in the highly-competitive engineering market. Many employees live paycheck to paycheck and benefit packages keep companies competitive.
With yet another bad claims year, Asha's goal at keeping benefits self-funded was at risk. That's where Namely's skilled Benefits team and a commitment to TWE's goal—not to mention a lot of extra effort—came into play. With Namely's support, TWE was able to keep the same plans and carriers, saw 0% increases on ancillary lines, and only had a $5 to $12 increase on major medical plans. This is the best example of advocating on behalf of your employees.
With costs under control and a newly found confidence in her broker, Asha finds herself almost enjoying the self-funded process. "It's something that people, if you have someone like me in the office, will dive into with excitement," she said. "You get to really understand your claim, analyze your employees' health behavior, and drive behaviors towards cost savings."
As a self-funded company, TWE is able to analyze their claims spending and see what kinds of health issues come up most for their employees. With that information, it's much easier to plan wellness programs and target health initiatives that will be most effective at meeting their workforce's needs.
The Long-term Fix
Aside from the cost-savings aspect, Asha had also been lacking information on the long-term sustainability of their plan. Being in the dark about the financial future of healthcare had TWE's finance team concerned. That's when Namely provided them with a projection of the expected costs over the next plan year.
"That put our accounting team and Controller at ease about staying with the self-funded route," Asha said. The projection included where TWE wanted to be down the road, what they should expect, and the risk factors that might impact their ability to get there.
Supporting Open Enrollment
A self-funded plan is effective, as long as your employees take advantage of the great benefits it offers. Distributing that much information to more than 300 employees takes time and effort. With Asha's small HR team already stretched thin, Namely stepped in with educational materials to get TWE's employees the details they needed to make the right personal decisions.
Shane Robinson, Namely's Senior Benefits Consultant and partner to TWE, started with a trip to their office to explain the plan and get everyone aligned on strategy. After four meetings, three in the Houston office and one at a satellite office, Asha was fully prepared to take over the meetings for the rest of the satellite locations.
Following the meetings, Namely's Benefits Administration platform made enrollment easy. Resources explaining the employee process were accessible on the platform by any employee from any location. That meant they could enroll any time, from anywhere. If they needed more guidance, employees could reference video tutorials with instructions.
Shane's 12-minute video presentation explaining every step of enrollment was also uploaded to the Namely platform, a resource especially helpful for TWE's field technicians who are not regularly present in the office. "They don't necessarily have the hours where they can call me," Asha said. "So being able to pull it up on their phone and just watch a video was super important."
Namely's enrollment software streamlines communication between all parties involved in an employee's insurance plan, even the carrier. With carrier feeds, employees' elections automatically shared with the carrier — a welcoming new experience for TWE.
"With our last platform, employees were frustrated by the discrepancies between what they signed up for and what was actually implemented by the carrier," Asha said. "I'm confident that with Namely, the information is getting to the carrier in an accurate manner."
Ultimately, Asha's favorite resource might have actually been Shane. From organizing trainings to making the video, his info sessions made enrollment smooth and successful for all parties involved. "It's nice to bring in someone new and introduce them to the team," Asha said. "It's good to have our employees understand that this is very much a group effort and we're pairing with capable people." Shane's presentations also meant a variation from the usual HR sessions led by Asha. She knows her people appreciated the change of pace that comes with a new voice.
In the end, Namely helped Asha lead her people to solid ground with a successful and sustainable self-funded plan. Together, they established consistent cost savings, a predictable financial plan, and a smooth open enrollment process. "They stayed true to their word and our renewal came out really well," she said. "I owe a lot of that to Namely."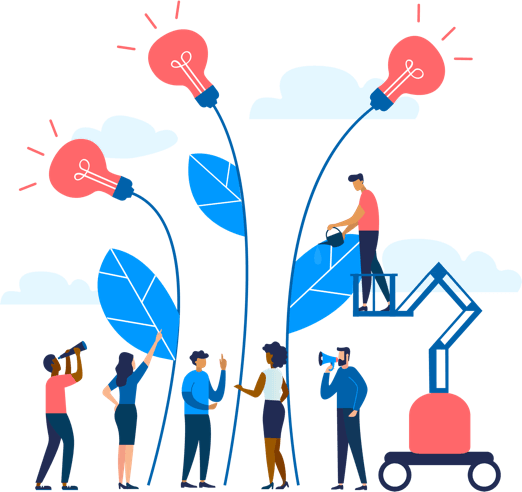 See how Namely's flexible solution will help you streamline your HR processes by having your people, payroll, and benefits info all in on place.
Get a demo
Subscribe
Get the latest news from Namely about HR, payroll, and benefits.
Get the latest news from Namely about HR, Payroll, and Benefits.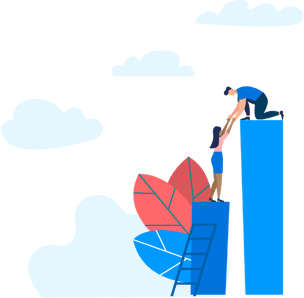 X
Get the latest news from Namely about HR, Payroll, and Benefits.