Compliance
Can You Require An Employee To Get A COVID-19 Vaccine?

With multiple COVID-19 vaccines already being administered around the country, a new set of Coronavirus-related questions have arisen in the workplace. Specifically: can an employer fire an employee if they refuse to get a vaccine?
The answer is significantly more complex than a simple yes or no, but with guidance from the EEOC and other government agencies, we can gain more insight into the options available as well as any exceptions and compliance concerns.
Considering if you should make getting a vaccine mandatory for continued employment? Read about these laws and their implications first:
Accommodations
The ADA - Disability Accommodations
The Americans with Disabilities Act of 1990 or ADA is a civil rights law that prohibits discrimination based on disability. In many cases, the ADA would allow for workers who don't want to be vaccinated for medical reasons to be eligible to request an exemption—and would require the employer to provide reasonable accommodation like allowing the employee to work remotely.
However, according to the EEOC, under the ADA, an employer is allowed to have a qualification standard that includes "a requirement that an individual shall not pose a direct threat to the health or safety of individuals in the workplace."
An important note on this though, is that if this requirement screens out a worker with a disability, the employer must show that unvaccinated employees would pose a "direct threat" due to a "significant risk of substantial harm to the health or safety of the individual or others that cannot be eliminated or reduced by reasonable accommodation."
The EEOC recommends that workplaces evaluate four factors to determine whether a direct threat exists:
The duration of the risk.
The nature and severity of the potential harm.
The likelihood that the potential harm will occur.
The imminence of the potential harm.
Title VII of the Civil Rights Act of 1964 - Religious Accommodations
Under Title VII of the Civil Rights Act, employers must provide reasonable accommodations for religious beliefs, practices, or observances unless it would pose an undue hardship. Under that law, "undue hardship" means more than a de minimis cost or burden on the employer.
In the case of the Coronavirus vaccine, this means that if taking the vaccine is a violation of a "sincerely held" religious belief, employees may be able to opt out. Employers should usually assume that all requests for accommodations due to religious beliefs are, in fact, sincere. But in more extreme cases like a global pandemic, this may change.
For instance, the EEOC says that if an employee requests to be exempt from vaccine requirements and the employer has an objective basis for questioning either the religious nature or the sincerity of a particular belief, practice, or observance, then the employer would be justified in requesting additional supporting information.
Accommodations Takeaways
In both of these situations (religious and disability accommodations), if an employee is found to be exempt from getting the vaccine, the EEOC says that the employer may exclude the employee from the workplace—though this doesn't mean automatic termination. Employers will need to determine if any other rights apply under the EEO laws or other federal, state, and local authorities—or they may offer reasonable accommodations like a work-from-home arrangement.
Other Considerations
Don't Forget About Unions
If a union-represented employee requests to be exempt from a vaccine requirement, employers may run into a new kind of problem—collective bargaining. Employers in this situation may need to reach an agreement with the union prior to making any kind of vaccine mandate.
State Laws
There are already several states where bills are being introduced to prevent employment discrimination against those who refuse a vaccine (MN, NJ, SC), and it's likely bills like this will be introduced in more states soon. Additionally, there may be state and federal lawsuits from individuals, which may result in rulings that impact the law in individual states or entire circuits (for instance, the Ninth Circuit, which covers AL, AR, CA, HI, ID, MT, NV, OR, WA, or the Eleventh Circuit, which covers AL, FL, GA).
Consider Rewards Instead of Mandates
Employers can also choose to catch more flies with honey and offer rewards like financial incentives to employees who provide documentation of vaccination. This may also include offering paid time off to wait in line for the vaccine or sick leave for people if they experience side effects after vaccination.
Education, Education, Education
Consider creating an educational program about COVID-19, the vaccine, and other safety procedures. Many people who do not want to get vaccinated may just feel that they don't have enough information to make an educated decision. Point them to materials, courses, and experts that can help and that may assuage their concerns.
---
Namely does not provide legal, accounting, or tax advice. Please consult with professional counsel for any tax, accounting or legal questions.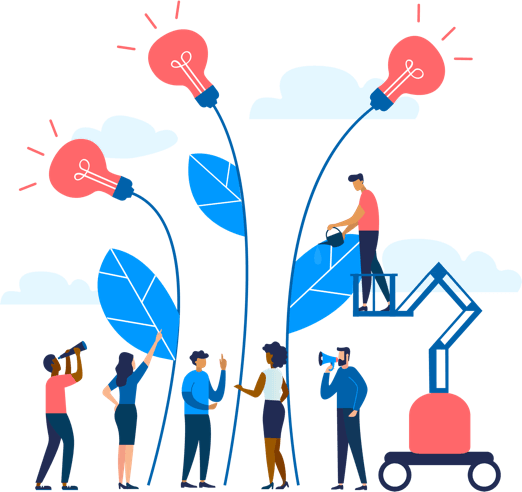 See how Namely's flexible solution will help you streamline your HR processes by having your people, payroll, and benefits info all in on place.
Get a demo
Subscribe
Get the latest news from Namely about HR, payroll, and benefits.
Get the latest news from Namely about HR, Payroll, and Benefits.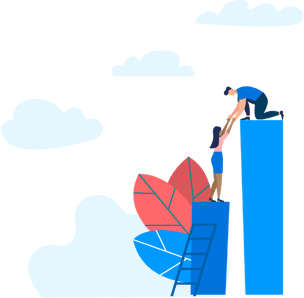 X
Get the latest news from Namely about HR, Payroll, and Benefits.