Talent
How to Build Effective Training Programs

Every year, businesses allocate resources to train and develop their employees—which not only helps attract top talent, but also keeps employees engaged and reduces turnover. In fact, 92 percent of employees believe formal training positively impacts their engagement at work, and 94 percent of employees would stay longer at a company that invests in their career development.
Yet, many organizations still struggle with administering training and development. Only 5 percent of employees are inspired by their companies' learning and development opportunities and 59 percent claim that the skills they develop are self-taught.
So how do you build an effective training program? Here are 5 steps you can take:
1. Conduct a Skills Gap Analysis
The first step to providing proper training is to identify the root cause for a drop in your employees' performance or engagement.
To get to the bottom of this, conduct a skills gap analysis to better understand specific pain points and areas of improvement. Consider strategies for assessing employee performance on a regular basis, such as feedback surveys, interviewing individual contributors, analyzing performance reviews, and evaluating HR data across departments.
This analysis will reveal what factors impact your employees' performance the most, whether it's access to tools and equipment, poor feedback, or lack of encouragement. Once you've determined the underlying cause of the performance issues, you can develop a sustainable and effective training solution that targets the needs of your employees.
2. Revisit Your Business Goals
Understanding your organization's business goals will help you define the results you want to achieve with your training program as well as the changes you'll need to make to get there. For example, your goal may be to increase customer retention by 10 percent or hire 5 new employees by the end of the quarter.
Be sure to establish the right metrics for success and walk through your training plan with your leadership team and managers. Share with them how your training efforts will drive success in achieving business goals. By incorporating their feedback, you'll be able to better address employees' needs while supporting the needs of the business.
3. Set Training Timelines
Now that you've isolated the cause of the gap in employee performance, it's time to create your training agenda. First, you'll need to determine the individuals or groups that will participate in training sessions and align with them on expectations for the program.
Make sure you inform employees of the training program's curriculum and timeline for completion. This will help them balance their workload and plan their schedules accordingly. Some companies even use a time clock app to track the time employees spend in training.
Arrange the order of the training schedule to address the most important needs of the business. For instance, if one department is underperforming the most, you can prioritize their training.
4. Determine the Format
Depending on whether or not your employees are still working remotely, your training program can be virtual or in-person. Based on your goals, the format of your training can range from mentorship and coaching to computer-based simulations and sessions led by universities. If your program is virtual, there are several online course platforms you can use.
5. Measure the ROI
Measuring the ROI of your training program can be difficult. This is because most outcomes are hard to quantify, like improved soft skills or increased motivation.
With that said, it's crucial to figure out ways to measure your program's success. For example, you can gather feedback after each training session and rate employees' performance throughout the program. You can also test them on the curriculum once the program wraps up and see if your employee satisfaction rates increase afterwards.
---
When it comes to hiring and retaining top talent, upskilling can be a great tool for employees to develop new skills needed for today's job market. So how can HR help? Find out more in our blog post.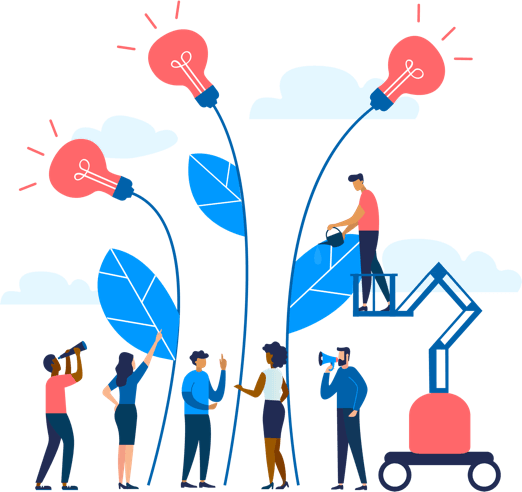 See how Namely's flexible solution will help you streamline your HR processes by having your people, payroll, and benefits info all in on place.
Get a demo
Subscribe
Get the latest news from Namely about HR, payroll, and benefits.
Get the latest news from Namely about HR, Payroll, and Benefits.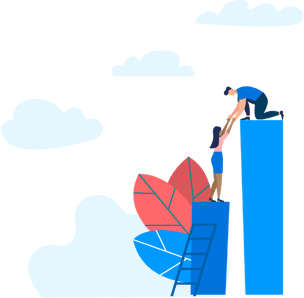 X
Get the latest news from Namely about HR, Payroll, and Benefits.