Talent
How to Build a Business Case for an Employee Recognition Program

Peer to peer employee recognition has many benefits for both organizations and their people, but building a case for a recognition program in your company can prove difficult for HR pros!

Traditionally, recognition has been viewed as a cost rather than a serious investment in an organization's success. When countless studies highlight the business benefits of recognition, you may wonder why you even have to make a business case.

There are many things you can do to improve your culture and increase engagement, but the farthest-reaching, most cost-effective and impactful solution is implementing a social (peer to peer) recognition program.

Follow this simple process to wow your C-suite and improve both culture and engagement in your organization!
Understand Your Business Issue
The 'why' behind implementing a recognition program needs to align with your organization's objectives and values, but ultimately, a recognition program should be deployed to help address key challenges and their symptoms within your organization.

Let's say, for example, that your organization has consistently low eNPS scores and poor engagement survey results. These are symptoms of a larger problem, such as poor communication or a lack of value alignment.

Sound familiar? These problems and their symptoms manifest in the form of turnover, absenteeism, and presenteeism. Each of these can be shown to have a significantly negative impact on performance and profitability.
Tip:
Recognition can provide a unique opportunity to mitigate these symptoms and alleviate the larger problem by engaging people in their roles and giving them a sense of belonging and purpose.
Outline The Projected Benefits and Targeted Outcomes
Having established your challenges above, you can outline the improvements you'd like to see and outcomes you'd like to result from having a recognition program in place.
For instance, if you've identified that high employee turnover is driven by a lack of employee recognition and engagement, your measurable benefit from implementing a recognition solution would be the reduced cost of replacing and onboarding employees.
Other measurable outcomes might include more engaged teams, higher levels of productivity, reduced absenteeism (personal or sick days), increased sales numbers, improved customer service scores and more.
Tip:
Create a spreadsheet where you can track Key Performance Indicators (KPI's) - this spreadsheet will come in handy when showcasing the current costs and monitoring the improvements to arrive at an ROI. To win the hearts and minds of your C-suite, speak in their language using facts, numbers, and business impact.
Build Out Your Budget
Building out a budget does not need to be complicated but should include a few key details to show you have considered all of the program elements and costs. We show you below how to build out your budget using simple calculations.
Let's use the example of a hypothetical organization with 250 employees, with an average US salary of $46,800. This sample organization has an average voluntary turnover rate of 19.3 percent.
Step 1: Calculate the Cost of Turnover
In this step, you will calculate what the cost of turnover is per year. The items to consider in a calculation of turnover for any role should include the following:
The salary and benefits cost of a departed employee
Job posting/advertising costs
Hours spent screening and interviewing candidates
Cost to conduct background checks
Total number of training days for a new employee
The number of working days required for onboarding
# of employees x turnover rate x cost of turnover = annual cost of turnover
Example: 250 employees x 19.3% x $23,400 = $1,129,050
Step 2: Calculate the Total Program Cost (One Year)
In this step, you will outline the cost of a well-rounded and balanced recognition program that takes into account the following elements:
Recognition system: $48 per person per year
Casual rewards: $120 per person per year
Years of Service and Birthdays: $25 per person per year
Team events: $120 per person per year
Monthly Awards: $25 per person per year
1 ½ FTE to manage the program: $47,000 x 1.5 / 250 = $282 person per year
Total cost per person per year: $620
Cost per user per year x # of users = program cost
Example: $620 x 250 = $155,000
Step 3: Calculate Estimated Savings
Next, you will calculate the estimated savings if the organization wants to achieve a 20 percent reduction in turnover.
Voluntary turnover x improvement % x cost of turnover = annual savings
Example: 48 employees per year x 20% x $23,400 = $244,640
Step 4: Calculate ROI
Finally, you can calculate the estimated ROI of the recognition program.
(Savings - total cost) / total cost = ROI
Example: $244,640 -$155,000 = $69,640 / $155,000 = 45%
---
The Business Case is in The Numbers
Now that you have your outline and budget in place, you can begin assessing your top recognition program options to see which programs align best with your organizational objectives and budget. If you approach your business case and budget with facts, hard numbers, and a detailed plan, you will have a better chance of moving the discussion around recognition from a 'nice-to-have' to a must-have for organizational success and employee engagement.
This is a guest post from Kudos®, a peer to peer social recognition platform that promotes and enhances corporate culture, motivates individuals, and creates great employee experiences.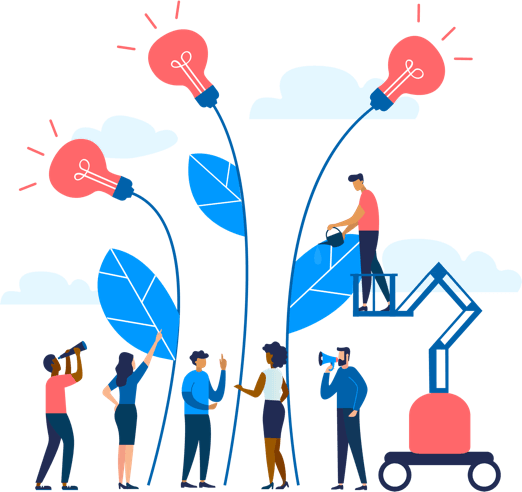 See how Namely's flexible solution will help you streamline your HR processes by having your people, payroll, and benefits info all in on place.
Get a demo
Subscribe
Get the latest news from Namely about HR, payroll, and benefits.
Get the latest news from Namely about HR, Payroll, and Benefits.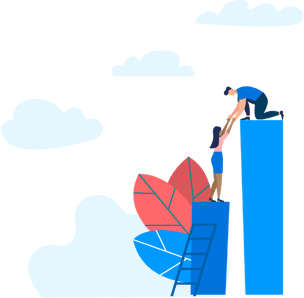 X
Get the latest news from Namely about HR, Payroll, and Benefits.