HR
Why I Made the Switch from Client to Employee

In this HR for Humans story, Mike Cilla—a Human Resources Consultant at Namely—reflects on his experience transitioning from client to employee. For more stories at the intersection of work and life, follow @namely_hr. You can also submit your stories here.
Like a lot of people, I didn't pursue HR. I'm actually a musician, so I was working in Retail Operations Management at a Guitar Center—mainly because it was the first job I could get after working in food service. In my Operations Manager role I handled everything outside of sales, from running the day-to-day business to people management.
I was a non-traditional student in the sense that I started in community college as a business major, then started working, and later decided to go back to school. I've always loved psychology and knew that's what I wanted to study the second time around. There are over 100 sub-disciplines in the psychology field, and I wanted the best return on my investment. Because I had a background in operations and business, I landed on Industrial Organizational Psychology.
I moved out to San Jose for a Master's program in Industrial Organizational Psychology. That was very deliberate because I wanted to be close to a burgeoning tech environment. I was most interested in creativity in organizations, so I felt that Silicon Valley was the place to be. Little did I know that this move would kickstart my career in Human Resources.
My career has oscillated between vendor-side solutions, such as pre-employment assessments, and working in-house. My experience in HR specialist and generalist roles, niche industries, and at both startups and multinational corporations has given me a well-rounded understanding of the challenges faced by HR practitioners. These experiences ultimately led me to Namely.
I became a Namely client in my role at a marketing agency. I was the HR Generalist, which was basically a director role (but with 30 employees, a director title didn't seem appropriate). I ran all things HR, compliance, and strategy for the company. We were unraveling from a PEO, and I was trying to find a tool that would consolidate all of the features that we would be losing. It was important to me that we find an integrated solution that employees would enjoy using. We found Namely in early 2015, and I was blown away.
While there are other HR technologies out there, what set Namely apart for me is the way they provide a community for HR practitioners. Beyond the product, they want to unite like-minded people and help spark a conversation. From day one as a client, I could see the seeds had been planted for the content, resources and community Namely has today. In this discipline, people like to say that the HR practice is cut and dry—but there are practitioners out there who really want to innovate and help their employees. That's why Namely's mission resonated strongly with me. It feels like an HR company rather than a software company.
After I left the marketing agency, I spent a year and a half working as an independent contractor in Austin, supporting companies with compliance, culture strategy, and onboarding materials. When Namely decided to launch Managed Services, they reached out to me to see if I would be interested in joining the team in their new Austin location.
Once I decided to join Namely as an employee, the onboarding seemed to fly by. Because I had experience using the core product, it helped me jump in quickly, and I'm able to draw on my previous work experience in my current role as an HR Consultant with Managed Services.
I already knew a lot of my new coworkers as I had participated in the Namely Commercial, done several referrals, and built strong relationships with many employees. One thing I noticed when I joined was that all of those employees were still there. The low attrition reinforced the sense of the culture and mission that I had experienced as a client.
I always loved psychology and the tech space, but while all of the roles I had before Namely drew on those things, I see now how they all helped get me to my dream role. I don't take that for granted at all. I always try to stay in the present, being mindful and appreciative of what I have here.
Working independently, there's always a sense of uncertainty because you don't have any other resources apart from yourself. There's always some fear as to whether or not you will have a client lined up after you finish a project. Being part of a team of experts is amazing, but the challenges are different. It becomes more about putting a process in place that can scale.
When I started, I thought I was going to be a virtuoso, but I actually went through the Support Consultant training, and I learned so much about the backend. I came in with a preconceived notion that it would be more of a chaotic startup, but I was impressed with how structured and formal onboarding was.
I have never started at a job where everyone was so welcoming. I started at the NYC headquarters for my first week and saw so many familiar faces. The People team checked in with me regularly and just the other day I received a Slack from Matt Straz, the CEO, just to see how it's going. It's such a supportive community.
I knew I wanted to work at Namely, but it was a matter of waiting for the right role and opportunity. To me, it doesn't matter where you work if you can get your people to buy into the mission. At the end of the day, that's what drives engagement and high quality work. Namely's mission is to support midsized companies so they can give employees a better place to work. If we're successful, we can make a huge impact on so many people. I really feel that mission.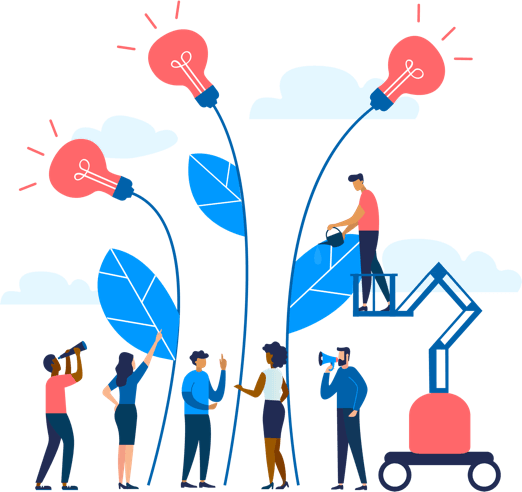 See how Namely's flexible solution will help you streamline your HR processes by having your people, payroll, and benefits info all in on place.
Get a demo
Subscribe
Get the latest news from Namely about HR, payroll, and benefits.
Get the latest news from Namely about HR, Payroll, and Benefits.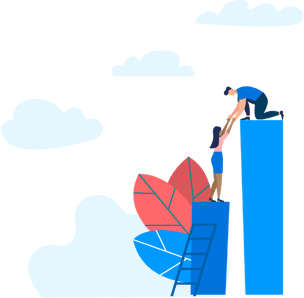 X
Get the latest news from Namely about HR, Payroll, and Benefits.