HR
Why HR was the Perfect Way to Kick-Start My Career

Stephanie Madsen spent eight years building processes for a Chicago-based startup, Red Frog Events. A self-labeled "mother hen," she took initiative around the office to nurture new hires, keep the office clean and stocked, and build a one-of-a-kind culture. Before long, she had plunged into HR and built a career doing everything from employee benefits to HR software implementation.
Stephanie's experience led her to a better understanding of her strengths and passions—and ultimately to a new role as a Solution Consultant with HireVue that honed in on both. Here's how Stephanie's time in HR kick-started her career.
How I Fell Into HR
In college, I majored in Broadcast Journalism. I loved it! But after graduating, I realized that to be successful in this career I would need to start in a small town, away from my family, at a low salary, and work my way up the food chain. I grew up in the suburbs of Chicago, and I couldn't see myself moving to a small town, so I took to Craigslist (which was a legit job source at the time) and looked for a role that fit my communications background.
I ultimately landed an internship in event planning at Red Frog. I focused heavily on events for the first two years, traveling all over, and gaining amazing experience in event execution, organization, and people management. However, while Red Frog's event series was growing, so was our employee count, and we didn't have any HR processes in place.
We were hiring 50-150 interns each fall, spring, and summer and the company needed someone to handle orientation and management. To fill that void, I became HR—leading the internship program, overseeing an office expansion, and managing our employee benefits and perks. I took on that hybrid mentor/manager role and developed a full-blown internship program that became extremely sought after by recent graduates all over the country.
As our event business grew and we matured, we realized we needed to rely less on internships, better utilize our existing full-time employees, and supplement with contractors during event season. With the close of the large-scale internship program, I shifted my knowledge and experience toward our full-time employees and took on the full scope of HR: developing company-wide processes and procedures, onboarding, performance management, benefits selection and implementation, HR systems, and the overall employee experience.
What I Learned from HR
My journey into HR taught me that taking initiative is the key to success. If you see an opportunity, don't be afraid to jump in and take ownership. I built my career at Red Frog by simply recognizing opportunities and not letting a lack of experience make me too afraid to go for it. Early on, our Founder & CEO taught me it's okay to make mistakes as long as you always learn from them.
As my role continued to grow and evolve, a key aspect was identifying problems, assessing solutions, making recommendations, and implementing those situations. Believe it or not, one of my first big projects was implementing Namely. All of our payroll, benefits, and HR systems were separate and very manual. I didn't know what an HRIS was when I set out to find one, but I knew that all parts of my job, and aspects of recruitment and finance, should exist in one system.
The opportunity to lead the process from research to implementation ended up being one of my favorites. In what felt like overnight, I became an HR software junkie and our in-house expert, and I loved it. After that, I became the go-to person for assessing and implementing software across the company—I even had the opportunity to help find ATS and IT solutions.
How HR Advanced My Career
In my eight years at Red Frog, I ended up falling in love with the HR space thanks to the wealth of opportunities given to me. However, I reached a point where I wanted to hone in on my favorite parts of my role and step away from my least favorite parts (*cough* administrative work *cough*). After assessing my eight years, I realized what I loved about HR was identifying problems and implementing solutions.
I became so passionate about the solutions I implemented as a buyer of HR software, that I wanted to replicate that experience for others. Unfortunately, within my current role, I didn't see an opportunity to go deeper on this aspect of the job. Then a light bulb went off! I realized I had basically been acting as a sales consultant, sharing my passion and knowledge for HR software with other HR professionals in Chicago. So I set out to find a sales role within an HR software company, and found a Solution Consultant position at HireVue (another HR software used by Red Frog). The job description for this role sounded perfect—demonstrating the solution through the act of storytelling. It added up! Broadcast background + HR background = Dream job as a Solution Consultant.
Because I had been a buyer, I knew I could empathize with other potential buyers. I could relate to HR scenarios and organizational bottlenecks like recruiter efficiency, time-to-fill, and hiring for quality vs. speed because at some point in my eight years in HR, I had come up against the same problems.
As I applied for these more sales-centric positions, I shared my experiences selecting, implementing, and administering solutions through a passionate cover letter and throughout the interview process. With HireVue, I was even able to tell my story (THIS STORY) through a one-way video interview, our primary solution. My experience outside of sales actually worked in my favor. While HR didn't make me an expert salesperson, it gave me the empathy to understand and relate to people buying HR software.
While there are many career paths within HR, a background in the industry can also be a springboard for other professional paths. Don't be afraid to take a generalist approach, and learn all aspects of the field.
Get your feet wet, and then hone in on your interests and passions. As you advance in your HR career, don't forget to take a step back and analyze what your dream job might be—be it a Chief People Officer, Ingenious Engagement Philosopher, or Solution Consultant.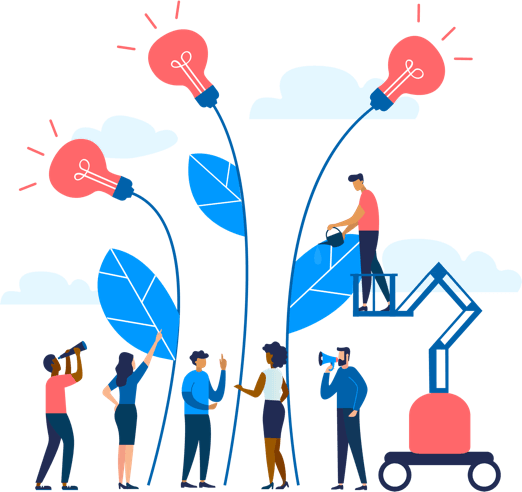 See how Namely's flexible solution will help you streamline your HR processes by having your people, payroll, and benefits info all in on place.
Get a demo
Subscribe
Get the latest news from Namely about HR, payroll, and benefits.
Get the latest news from Namely about HR, Payroll, and Benefits.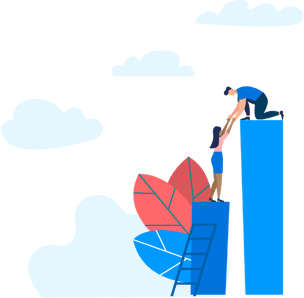 X
Get the latest news from Namely about HR, Payroll, and Benefits.