HR
What It's Like to Manage HR at a Casino

We've heard all the HR stereotypes–from principal's office to the fun police. But what happens when you drop an HR professional in a cubicle-free workplace, like a casino? To find out, we spoke with Robin Schooling, VP of Human Resources at Hollywood Casino Baton Rouge, about the ins and outs of HR in the hospitality business.
How did you get your start in HR?
Robin Schooling: Like many people, I fell into HR. I started out working for a recruitment and staffing agency as an office assistant and ultimately moved over to recruiting. When it was time for my next move, I applied for HR positions and landed an assistant role at a bank. In my time at the bank, I moved between recruiting specialist and HR generalist positions.
What is your favorite part of HR?
RS: Recruiting is still my favorite part of HR. Even when I'm not directly involved in the interview process, I love anything encompassing talent attraction, recruiting, and interaction with the candidate pool. In HR, we're essentially architects, or designers of the process, working to get the message out about our company. From finding the right people to introducing them to the employee experience—I love that piece of HR.
How many big is your team?
RS: Our property has 450 employees, and there are 3.5 of us in HR (the .5 being a part-timer). Our soup-to-nuts HR team handles everything from licensing and compliance, to wardrobe and uniform.
What is unique about being an HR professional for a casino?
RS: The casino business is all about entertaining guests, which makes for a very exciting and high-energy environment. Everyone on our team works hard to provide a fun atmosphere, good food and drinks, and all of the bells and whistles to give the guests a great experience. Employees are always "on," making sure to be as welcoming and entertaining as possible. While it's great for our guests, this can be can be exhausting for employees whose job is essentially to create fun for other people. We want everyone to enjoy their work, but in HR, it's important to remember that it's hard work. While employees are on the floor, they're on stage. When they get a break and come back of house, it's our job to give them the space and resources they need to use that time to decompress.
On the compliance side, HR is responsible for staying on top of the many unique permits and certifications required for operating a casino. This includes everything from gaming permits to vendor certifications to liquor licensing.
What are some of the challenges?
RS: Employees either thrive in this kind of environment or hate it, so hiring new employees can be a challenge if they're not familiar with the schedule and requirements of the business. Unlike most offices, we're busiest when everyone else is off. Mondays are quiet, and it gets busier as the week goes on. My "office hours" are Monday-Friday, from 8am to 5pm, but I have to be flexible and accessible 24/7, 365 days a year to accommodate employees. I may come in at 10pm to meet with someone if I'm needed.
With so many employees, how do you make HR's presence known?
We make sure HR is very visible. I'm constantly walking the property and visiting different departments to keep a pulse on what's going on. It's critical for HR to be out in the business, not just sitting behind a desk. We've built up a really good internal reputation, which brings us a lot of visitors—sometimes just to chat, sometimes to ask a question.
How do you prevent harassment in the workplace?
In this industry, every casino is very cautious about providing a safe and secure environment for both guests and employees. Guests enter and leave with large sums of money, and typically drink alcohol while visiting. This combination can lead to extreme emotions—whether happiness or depression—and our security staff is trained to be very aware. Security is always on high alert to address any misbehavior. We tell employees they don't have to put up with any type of harassment, especially just because someone is a customer. The two casinos I've worked in have been the safest places I've ever worked.
How do you handle seasonal and hourly staff?
The bulk of our workforce is non-exempt, part time employees. In our industry, so many employees are in school or working multiple jobs. Because so few of our employees sit at a desk, one of our biggest challenges is communication. Most of our employees don't have work emails, and many don't have computers at home, so we've had to use a lot of old school processes and paper communications. We publish a weekly employee newsletter with upcoming events, property news, birthdays, etc. Otherwise, we have to cascade information out to supervisors and hope they pass it along in their shift meetings.
We've had to find creative ways to connect with employees, which even meant turning off our electronic onboarding and going back to paper forms. We had to step back 15 years and are now working to gradually build it back up with better solutions. For starters, we have banks of computers in the break room, and we can send messages on our time clock system so they appear when someone punches in.
Do you have any advice for small HR teams?
I've been an HR department of one, but just because you're small doesn't mean you can't do what the big guys are doing. That mentality is a trap that small HR teams often fall into. Even if you face limitations on time or resources, read and absorb as much as you can, talk to people, and pull out the nuggets that are pertinent to you.
Our team came up against this when struggling to attract the right candidates. We realized we were talking about our open roles in the wrong way, and that we needed to better resonate with prospective talent.
I pulled guide books from companies who focused on employer branding, took all of the nuggets that were pertinent to us, and implemented them.Small HR teams can always scale down a big idea, and they actually have the advantage of being a lot more nimble.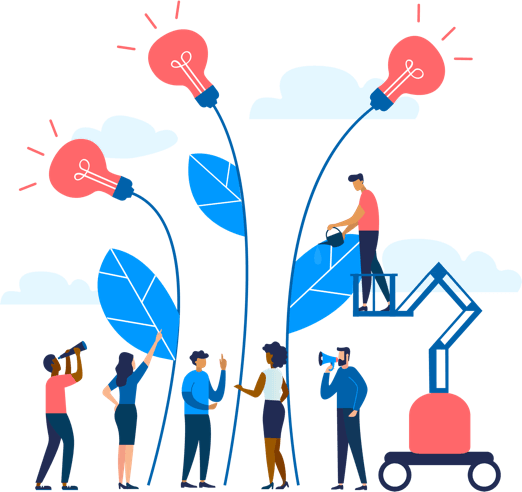 See how Namely's flexible solution will help you streamline your HR processes by having your people, payroll, and benefits info all in on place.
Get a demo
Subscribe
Get the latest news from Namely about HR, payroll, and benefits.
Get the latest news from Namely about HR, Payroll, and Benefits.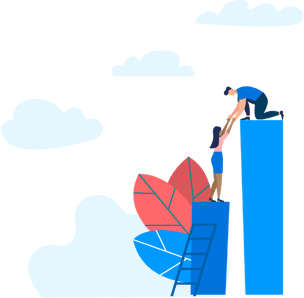 X
Get the latest news from Namely about HR, Payroll, and Benefits.