HR
What is Radical Candor? A Conversation with Jason Rosoff

After nearly a decade at Khan Academy, helping the edtech company grow from three to over 200 employees, Jason Rosoff was looking for his next career opportunity. In a parallel world, Kim Scott had just published Radical Candor: How to Be A Kickass Boss Without Losing Your Humanity. When a colleague introduced Rosoff to Scott, the two formed a connection that would inspire them to build a company that helps others implement the radical candor framework.
We chatted with Jason to learn more about what Radical Candor is all about and how HR can help drive radical candor in their organizations.
How did you get involved with Kim Scott and the Radical Candor movement?
JR: Before I met Kim, I was the Chief Product Officer and Chief People Officer at Khan Academy. I started when the team was just three people and helped build the product to 20 million active users with over 200 employees. When I first saw Kim's talk on Radical Candor, I felt like it put words to my own experiences. She gave a vocabulary to the lessons I've learned throughout my career.
When I started exploring my next career move, a mutual connection introduced me to Kim, and we had an instant "mind-meld." Our connection went beyond her book—we found that we have a lot of symbiotic experiences and values. We stayed in touch and last October, we decided to found a company together. We both wanted to stay hands-on and work directly with people who were trying to implement the radical candor framework.

As the CEO of Radical Candor, I'm responsible for all operations, from basic bookkeeping to delivering talks and workshops. We operate as a management consultancy, helping clients define and execute a plan to implement radical candor in their organization. In addition to our workshops, we're investing in more scalable methods of teaching, such as online classes.
What quadrant of the Radical Candor framework do you most fall into?
JR: Ruinous empathy, for sure. I care so much about the people in my life, and I'm very sensitive myself. I'm also a pretty good listener (when I'm not being interviewed), and as a result, people often have to encourage me to move out on the challenge directly axis of the Radical Candor framework.
What can HR do to help facilitate a more radically candid company culture?
JR: As with most things in HR, you can't do it alone. We always try to get an executive sponsor for each of our client trainings—someone with operational responsibility over at least some subset of the team. There needs to be someone who is in the weeds to carry the torch and serve as a role model. HR is best positioned to build those relationships with the executive suite and get the buy-in that drives it home. Beyond that, they can help incorporate the radical candor framework into the full employee lifecycle—from onboarding to performance reviews.

A lot of organizations think the only way to do things is at a large scale, but sometimes the best way to help initiatives like radical candor grow is to start small. Create "pockets of excellence," or a few departments to champion the initiative, and other employees will naturally follow suit. HR is uniquely positioned to provide the glue that helps the organization function more cohesively and can help build a platform that gets employees to better communicate.
What's the most difficult radically candid conversation you've had to initiate?
JR: Early on in my career, I had to have a conversation with a designer on my team. He struggled with adapting his own unique style to what the company needed. I really liked him as a person, but he would consistently deliver work that reflected his personal style. As a result, we had to do a lot of iteration to get his work into shape. It turned out that he needed to move out of state and asked me if he could work remotely, and I had to tell him that it wasn't going to work out. He was improving but going remote was going to make that iteration prohibitively difficult. I felt awful, like I failed him. It was heartbreaking to know that everybody was trying their best, but it just wasn't a good fit. In the spirit of radical candor, parting ways was the right thing to do, and luckily he understood that.
What's the most radically candid conversation someone had with you?
JR: Early in my career at Khan Academy, I was working on a project to give teachers tools that would help increase usage in classrooms. I led a meeting with my counterpart, we'll call her "Dana," and she did an amazing job getting everyone excited. After the meeting, we were getting lunch, and I told her she did a great job. To my surprise, she said "I'm glad to hear you say that because you looked so frustrated, and I felt like I was totally blowing it."

It was the total inverse of my intention, but when I reflected on the meeting, I realized that others in the room felt the same way. I found out that Dana was not the only one who had noticed this, and other colleagues actually referred to it as my "thinking face." It was this part of me that was making it harder to work with me, but until that point, no one told me! Thankfully Dana took the risk, and gave me the opportunity to improve my work relationships and be more alert to my nonverbal communications.
What are the biggest challenges companies have to overcome when implementing radical candor?
JR: The bad news is, the hardest thing is to overcome is human nature. Our limbic system doesn't perceive a difference between threats to our ego and threats to our physical self. Being radically candid forces people to be more vulnerable and risk harming a relationship. It takes some effort to build this social muscle, but if we acknowledge how hard it can be to give feedback, we give ourselves and our peers permission to build a different type of social contract.
For those who are just getting started, what's the easiest way to make changes that you can see right away?
JR: The best things are to ask for feedback and celebrate that feedback. Create an environment where feedback––including criticism––is valued. The only person you have the power to change is you, so start with yourself, and spend time learning how people see you.

In addition, don't underestimate the importance of praise. Radically candid praise is just as powerful as criticism, and it combines the same principles of "care personally, challenge directly." Explain the situation, highlight their behavior, and praise the impact. Meaningful praise helps others recognize what good work looks like, and challenges employees to push themselves.
As we wrap our April HRreads book, we hope Jason's advice can help guide HR and individuals in their efforts to implement radical candor. Join us this month as we dive into our next book: Originals by New York Times bestselling offer and HR Redefined keynote speaker, Adam Grant.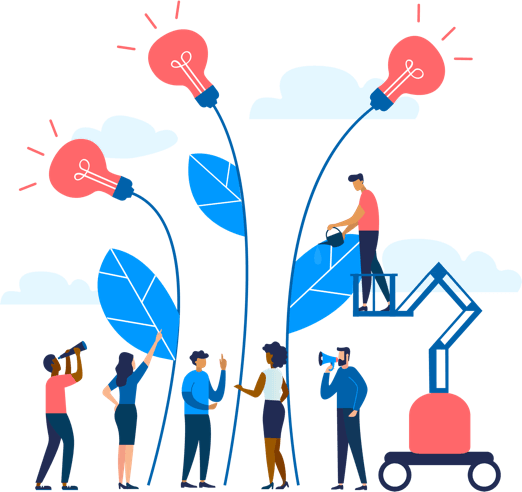 See how Namely's flexible solution will help you streamline your HR processes by having your people, payroll, and benefits info all in on place.
Get a demo
Subscribe
Get the latest news from Namely about HR, payroll, and benefits.
Get the latest news from Namely about HR, Payroll, and Benefits.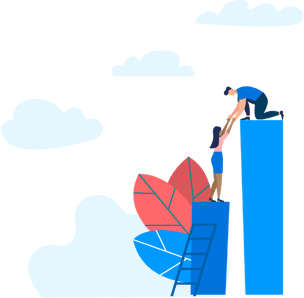 X
Get the latest news from Namely about HR, Payroll, and Benefits.