Talent
'What I Wish I'd Known' About Talent Acquisition
The field of human resources is changing. In our HR Redefined series, we give innovators a medium to share personal reflections, professional advice, and best practice guidance.

The following is adapted from of a presentation given at HR Redefined 2017 by Namely team members Ashley Pelliccione, Director of Talent Acquisition, and Evan Intrater, Senior Technical Recruiter.
It's become the ultimate HR cliche, but it remains essentially true: people are in fact your company's greatest asset. By serving as gatekeepers, your talent acquisition team can have a disproportionate impact on the business.

I've been in human resources for over 10 years now and have helped see Namely through its transition from a startup to midsize company with nearly 400 employees. If I've learned one thing, it's that you never stop learning in talent acquisition. Thankfully, I wouldn't have it any other way.

Here are just some of the lessons I've learned over the years. Consider it a letter addressed to my past self—or in other words, what I wish I'd known about talent acquisition.
Consider Specialized Recruiters
Many HR teams rely on one or two individuals to handle recruiting across the organization. That may work for smaller organizations, but as you scale, consider adding team members with specializations—like a recruiter that focuses exclusively on engineering or business operations, for example. Since they'll know exactly what qualities to look and test for, the quality of your new hires will go up exponentially.

Need to make the case to Finance? Conservative estimates from the Department of Labor place the cost of a bad hire at around 30 percent of his or her salary, while other studies have found it can cost as much $240,000 per hire. Zappos CEO Tony Hsieh made waves when he claimed that bad hires cost his company $100 million.

That being said, working in talent acquisition is seldom black and white. When your company is growing rapidly, even specialized recruiters may need to occasionally switch gears. You have to be flexible—as more job reqs come in, your engineering expert may need to dip their toes into sales hiring, for example. I myself have had to step into the capacity of a sales recruiter.

Involve the Hiring Manager
While your recruiting team is responsible for facilitating the lionshare of the acquisition process, they can't do it all alone. Hiring managers—the individuals your team is ultimately serving—need to be deeply invested and involved from start to finish. Just hopping on calls every now and then doesn't cut it. Don't be afraid of reminding them of that.

Need an example of what involvement actually looks like? A few weeks ago, our technical recruiter was chatting with a candidate on LinkedIn. By coincidence, the position's hiring manager happened to be standing nearby. The recruiter called the manager over, who then proceeded to introduce himself and join in—all via chat.

The candidate had a laugh about the unconventional introduction. "How cool is this?" The two went on to schedule a meet-up over coffee.

While it's crucial for hiring managers to be involved, it's an added perk when you can pull-in the big guns: senior leadership. I understand that it's a luxury that some recruiters don't have, but our CEO, Matt Straz, is willing meet with any candidate we need to close, no matter the role. We recently had a candidate meet with Matt, and in our interview debrief she made a remark that caught my attention.

"I've been at my company for almost five years, and I just spent more time with your CEO than mine."

Understand Remote Hiring

When I joined Namely, we were based only in New York. Shortly thereafter, I was tasked with kicking off recruiting efforts for our new San Francisco office. Let's just say I wasn't looking forward to the prospect of having to hop on a cross-country flight every week to meet with candidates.

I can't stress this enough: you need an "anchor" onsite, someone you can trust and who can double as a cultural gatekeeper. That's why we hired a senior leader for the new office first, before anyone else. I worked closely with him every day over the phone, talking about hiring strategy and even interview scheduling. We followed the same plan when we opened a new office in Austin a year and a half ago.

Once we had 25 employees in San Francisco, we hired a stellar office manager who did more than serve as gatekeeper, she helped establish a consistent candidate experience. From how candidates were greeted at the door to where they physically sat between interviews, she makes sure they get a good sense of our company culture.

In summary, even though you should always maintain a high standard for hiring, the bar should be especially high for those first few remote hires. Your first hiring decisions at the new location have a disproportionate impact on its culture. Clearly articulate to your candidates what your company's values and norms are, because many of these individuals will be involved in interviewing other candidates for you.
Those are just a few of my experiences over the years. The beauty of this profession is that it's always changing—and everyone has a different perspective.

Have a lesson or anecdote you'd like to share? We'd love to hear it. Share your stories by reaching out to HRforhumans@namely.com.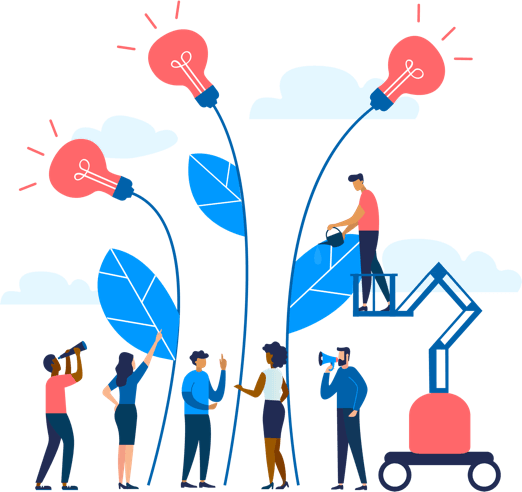 See how Namely's flexible solution will help you streamline your HR processes by having your people, payroll, and benefits info all in on place.
Get a demo
Subscribe
Get the latest news from Namely about HR, payroll, and benefits.
Get the latest news from Namely about HR, Payroll, and Benefits.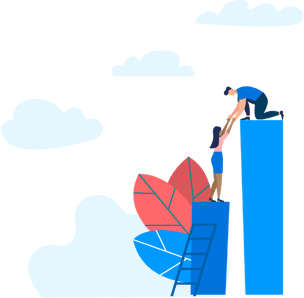 X
Get the latest news from Namely about HR, Payroll, and Benefits.