Compliance
What Changes at Employee 50

When you're building a company, there are milestones that always stand out. Your first hire. The first client. Opening a new office.

While each of these pose their own challenges, there's one milestone that always stands out: reaching the 50 employee mark. But once you've grown to 50 employees, now what?
There are many stages of a company's growth that cause you to step back and marvel at how far you've come from the days of one employee in a makeshift office.

Of those stages, few are as profound as hitting employee 50. At that point, you truly start to feel the shift from startup or small business to full-fledged mid-sized company. You'll run into both cultural and compliance roadblocks. But these challenges are just necessary steps to take your business into the next phase of growth.
Change 1: Engagement and Culture Become Real
There's a temptation among some leaders to discredit employee engagement as a fluff metric. Well, here's a metric you probably do care about: revenue per employee. And if you want to drive that number up, you're going to need to invest heavily in things like culture and engagement. In other words: when you're at 50 employees, it's time to double-down on HR.

There's no shortage of stats here. Gallup found that companies that prioritize engagement:
Are 21 percent more productive,

Have 41 percent lower turnover,

And are 21 percent more profitable than companies with low employee engagement.

For growing companies, those are make-or-break numbers. That's why out of all the metrics we follow as a company, employee Net Promoter Score (eNPS) may be the most critical. Simply put, your eNPS is the measure of how likely employees are to recommend your company as a great place to work.

If you outsource your HR to a professional employer organization (PEO) like some startups do, there's a chance you don't even have an HR team to invest in. According to Namely's HR Careers Report, companies with 50 or fewer employers typically just had one HR professional on staff.

When building out that team, ask your network for recommendations and take the time to really vet those early hires given the influence they'll have over culture. Build a team that will prioritize engagement and take the reins on measuring it.
Change 2: Benefits Go From a "Nice-to-Have" to a Must
Benefits matter. If you want to attract and retain the right kind of talent, offering the right kind of plans is critical. Your people perform best when they're taken care of, and you'll need that quality if you're hoping to drive your business forward.

The importance of offering coverage shouldn't come as news to HR professionals and business leaders. That said, when you have 50 or more full-time employees on payroll, offering competitive benefits is more than just the right thing to do—it becomes a legal requirement. The Affordable Care Act requires you to offer workers robust and affordable medical coverage.

There's another requirement to mention: ACA reporting. To prove that you're compliant and offering what you should, the IRS requires that you file special reports: the Forms 1095-C and 1094-C. That isn't easy to do without the right technology in place, which brings us to the next major change you'll notice.
Change 3: The Need for "All-in-One" Becomes Obvious
When you're small, it's tempting to start hoarding solutions. For example, you might have separate software for each part of HR, whether its recruiting, time off, hours, payroll, benefits, or performance reviews. That's understandable. Migrating data or consolidating systems takes time, and that's not necessarily something that your lean HR team has—if you even have an HR team.

Once you near employee 50, that becomes a pain point. At that stage, chances are that your systems don't integrate seamlessly, so you're manually entering a new hire's data in ten different systems. If you're starting to dip your toes into analytics and want to run a compensation report, getting HR and payroll data in one place means exporting and consolidating at least two different spreadsheets. If you're maintaining these separately, there's a good chance that you'll find discrepancies.

Most leaders (and their HR teams) just want to make better-informed decisions about people. That's really hard to do without being able to turn to a trusted, singular "source of truth" or if there is a heavy lift in getting to reliable data.

---

A lot of sweat and tears go into growing your business. Outside of ensuring that the company does well, you're suddenly responsible for the livelihoods of 50 or more people. But here's the thing—the people are what make it all worthwhile.

Are the cultural and compliance pitfalls hard? Of course. But even when leaders feel burnt-out, it doesn't take long to regain perspective. Building a successful company of any size is rewarding, and headcount milestones provide a great opportunity to acknowledge how far you've come as you prepare for the next leg of the journey.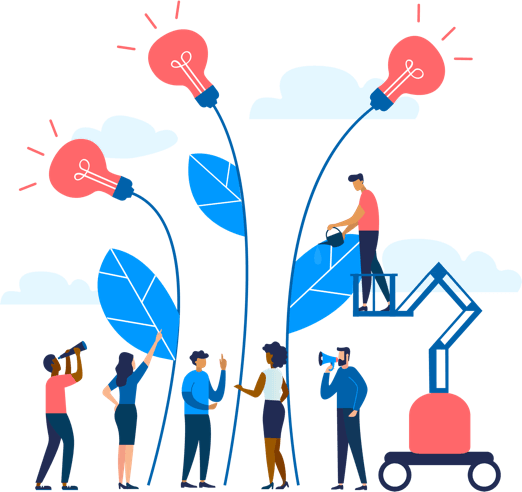 See how Namely's flexible solution will help you streamline your HR processes by having your people, payroll, and benefits info all in on place.
Get a demo
Subscribe
Get the latest news from Namely about HR, payroll, and benefits.
Get the latest news from Namely about HR, Payroll, and Benefits.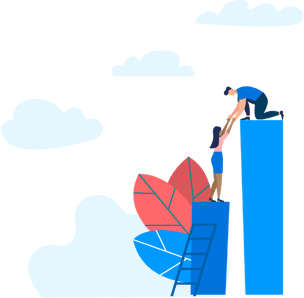 X
Get the latest news from Namely about HR, Payroll, and Benefits.