Benefits
Vestwell Q&A: What Every HR Pro Should Know About 401(k)s

As HR pros, not only are you concerned with making sure employee paychecks hit, you're also thinking ahead. Helping employees save for their futures—largely in the form of 401(k)—has become an essential ingredient in benefit packages.
Not only are the behavioral challenges of encouraging employees to contribute, but 401(k)s come with a number of headaches, from fees to plan administration to compliance requirements.
In order to make 401(k) offerings as seamless as ever, Namely is thrilled to partner with Vestwell, a leading digital retirement platform. To kick off the news, we sat down with Aaron Schumm, Vestwell's Founder and CEO, to learn why he's passionate about transforming the 401(k) experience and hear his best tips for employers and HR alike.
Why did you start Vestwell, and what problem are you aiming to solve?
Aaron Schumm: I've been working in financial technology services longer than I'd care to admit—before people even called it "FinTech." Prior to Vestwell, I co-founded a wealth management software company called FolioDynamix. By 2010 our company had grown to around 30 employees, and I knew it was time to bring in a 401(k) offering.
We worked with a retirement advisor, but having spent so much time in the FinTech space, I had high expectations for what this offering should look like. However, the plan we ultimately implemented was extremely confusing, painful, and expensive. We quickly realized that we were paying 4% in hidden fees, and I found myself wondering if there wasn't a better solution.
Saving for retirement is crucial for the livelihood of every employee, so there is no excuse for employers not to offer a 401(k). My experience at Folio exposed a need for something better. I wanted to address this need, so I set out to start Vestwell in 2014.
When should companies begin offering a 401(k)?
AS: There is no magic number, but 401(k) plans have become increasingly important to retain and attract employees. Historically, 50 employees has been considered a must for offering a 401(k). I'd argue that the threshold is actually much lower now, and employees expect a retirement plan at companies with 5-30 employees. In short, the sooner you can offer one, the better.
Want to Hear More from Aaron?
We're excited to announce Aaron Schumm will join our lineup of amazing speakers and industry experts at this year's HR Redefined conference. To hear more from Aaron on the future of employee benefits and employer-sponsored 401(k)s, buy your ticket to HR Redefined 2019 and attend his panel, "Making Sense of the 'Cutting Edge' Employee Benefits."

How can 401(k)s help drive employee engagement?
AS: Every employee derives different value from a retirement plan, and at Vestwell we make sure none of our clients are given a one-size-fits-all solution. Most retirement providers use the concept of an MEP, or multi-employer plan, which buckets similar industries into one group. The purpose of MEPs is to drive the cost down, but often this model doesn't account for the unique needs of each company.
When customized to your company, a 401(k) offering is a huge driver of both employee recruitment and retention—especially when the company offers a contribution match. Time and time again, you will hear job candidates ask if your company has a 401(k) plan. It's a hugely important saving mechanism for employees, and it's not long until it becomes table stakes for all companies.
What are the biggest challenges companies face when it comes to 401(k)s?
AS: From an HR standpoint, payroll is the biggest challenge when it comes to integrating a 401(k) program. However, by combining forces with an HRIS, admins no longer have to handle much of the manual work that typically comes with 401(k)s. Considering the many compliance hurdles involved, automating the bulk of the reporting process takes most of the manual work off the shoulders of HR.
What advice would you give to someone shopping for their company's 401(k) plan?
AS: Evaluate carefully, and don't be afraid to ask questions. What processes will remain manual? Am I going to have worry about employee notices? How will the system integrate with our existing payroll system? Understand your motivating factors, and establish a plan that addresses the specific needs of your business.
Be alert to hidden expenses in vendor quotes. In my previous role, we found that our provider was charging fees that nearly doubled our rates. Most vendor disclosures are confusing and contain a wealth of administrative, technology, and record-keeping fees that were not included in initial estimates. One of our main objectives with Vestwell is to ensure transparency for our clients.
How can HR facilitate a seamless 401(k) experience for employees?
AS: This burden should not fall entirely on HR. The best thing HR can do is offer technology that automates laborious processes and gives employees easy access to their financial information. Our mission is to help make the experience simple and clean by automating payroll integration and employee communications. Users can choose how hands-on or hands-off they want us to be by selecting their level of financial literacy. Whether they want us to do it all, guide them, or let them customize their own investments, we're always here to help.
What do you think is considered a "good" 401(k) offering in today's workforce?
AS: Employer match is key. A generous match sets your company apart to candidates and employees. A "good" 401(k) offering should also include auto-enrollment, which means employees are enrolled from the time they are eligible—unless they decide to opt-out. With auto-enrollment, participation increases to 80+ percent, whereas only 40 percent of employees typically enroll when it's opt-in only. All of this encourages employees to save more. Auto-escalation, which automatically increases contributions over time, can also make a big impact on the lives of your employees.
AS: I think the integration gives clients the total package. HR teams and employees have access to everything they need all in one place. Not to mention, as two tech-forward companies, we're well equipped to understand and address our clients' unique set of needs. Between us, we're going to help lift the burden off of HR by providing top-quality guidance and solutions.
Namely is a provider of human resources, payroll and benefits software and services. Namely does not provide any investment advice or recommendations, or any other services as a fiduciary (as such term is interpreted under applicable law, including the Employee Retirement Income Security Act of 1974 and the Investment Advisers Act of 1940).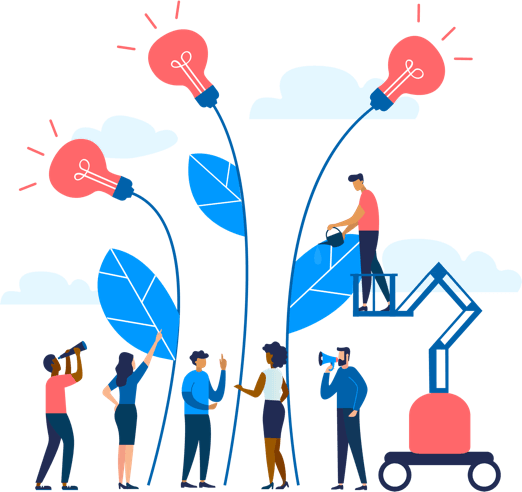 See how Namely's flexible solution will help you streamline your HR processes by having your people, payroll, and benefits info all in on place.
Get a demo
Subscribe
Get the latest news from Namely about HR, payroll, and benefits.
Get the latest news from Namely about HR, Payroll, and Benefits.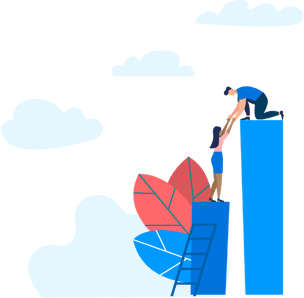 X
Get the latest news from Namely about HR, Payroll, and Benefits.