HR
5 Ways for Small HR Teams to Make a Big Impact

The field of human resources is changing. In our HR Redefined series, we give innovators a medium to share personal reflections, professional advice, and best practice guidance.
The following is a recap of a presentation given at Namely's Client Summit by Katlyn Gangi and Sara Hetyonk, who lead Talent Acquisition and Development at ONTRAPORT.
HR teams have a lot on their plates. Talent acquisition, performance management, employee engagement, benefits, and compliance—just to name a few. So what happens when your "HR team" consists of just you?
HR teams can be small and mighty, but it requires some smart moves to scale your reach. It's time to get creative so you can tackle all that's on your plate, without working around the clock.
Take it from Katlyn Gangi and Sara Hetyonk, the two-person HR team at Santa Barbara-based company ONTRAPORT. They manage a wide range of responsibilities for their 100+ employees. Here are a few of their smartest moves:
1. Support Frequent Employee Reviews
"Continuous feedback" has become an industry buzzword, but for good reason. Regular conversations between managers and employees can help surface issues before they hit your desk. It's an easy way to get in front of any problems that employees might face and is a chance to have meaningful career conversations that impact retention.
At ONTRAPORT, Katlyn describes their culture as "review-crazy." But that's not a bad thing: reviews have been positioned as a positive service to the team. Because they happen so regularly, they don't carry the same weight of a scary annual review.
Plus, as Sara puts it, "Reviews are like going to the doctor. If you go every year (instead of every five), you can find the little things that are correctable before there's a bigger problem."
2. Onboard New Hires in "Classes"
Onboarding sets the stage for an employee's experience with your company. But walking an individual through your company mission, setting office expectations, and sharing helpful resources can be time-consuming.
Consider staying away from one-off hires. Instead, settle on a monthly start date, so all new hires in a given time period can begin at once. This lets you onboard in a larger training class, where you can go into all the details of how your company actually works in one fell swoop.
The upside? You can spend one hour onboarding ten people versus ten hours onboarding those same people individually. We'd call that a win.
3. Send a Regular HR Digest
You may notice you get hundreds of the same questions from your employees. Try sending a monthly HR digest that includes everything you want employees to know.
You can share recruiting updates (so employees know which jobs are still open for referrals), reminders about company-wide policies, and tips on how to maximize benefits year-round. Sara notes, "The HR digest can be an opportunity to remind people about simple things—like a dress code—that might need to be reiterated."
As you continue to get questions, you can direct employees back to the HR digest, as well as to a "resources hub." Katlyn recommends putting everything your team might ask for in one spot (an easy add on the Namely platform). Instead of sending one-off PDFs, you can direct employees here to find anything and everything.
4. Host a Hiring Fair
Much like streamlining onboarding via a hiring class, hosting a hiring fair for open roles helps to simplify the process of meeting new candidates.
Invite job applicants into your office for an opportunity to meet potential coworkers. You get to showcase your brand and company—and attendees get the guarantee of a 15-minute interview with a hiring manager. How do you get people there? Sara recommends adding compelling visuals to your email invite, as well as providing ample context. Explain what they can expect, from light bites to casual interviews.
5. Build Out Your Internship Program
When done thoughtfully, internship programs can help you incubate future full-time talent. Taking the time to structure your internship program with a formalized curriculum and weekly one-on-ones will ensure that you're giving interns their best shot to contribute in the short-term—and essentially interview for a long-term role.
Sara notes that ONTRAPORT's internship program has "saved [them] so many entry-level hires. You essentially have a three month interview period with a candidate, so you can focus more time on HR or recruitment initiatives for more senior roles."
Though your HR team may be small, there are no limits to the creativity, strategy, and innovation you can bring to your day-to-day role. Think outside of the box, and try out some of Katlyn and Sara's tips to kickstart your practices.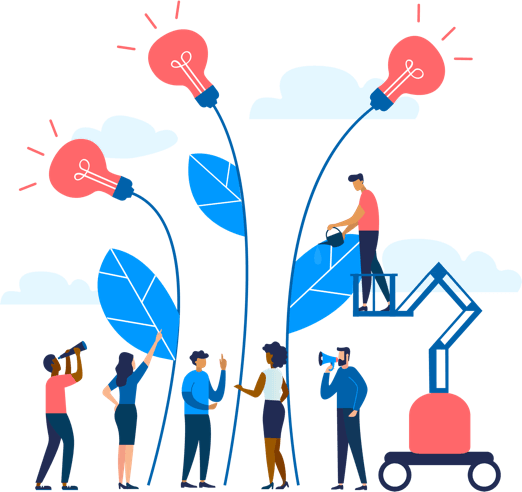 See how Namely's flexible solution will help you streamline your HR processes by having your people, payroll, and benefits info all in on place.
Get a demo
Subscribe
Get the latest news from Namely about HR, payroll, and benefits.
Get the latest news from Namely about HR, Payroll, and Benefits.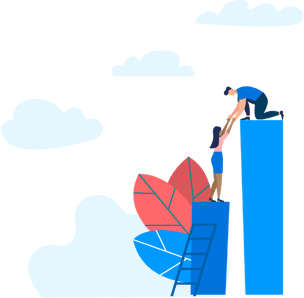 X
Get the latest news from Namely about HR, Payroll, and Benefits.