HR
Should Culture Have Its Own Department?

Founded in 2006, HubSpot has become one of the leading marketing and sales platforms in the world. HubSpot has grown to include two U.S. offices and five locations abroad. While HubSpot is most known for its inbound marketing methodology, its company culture has also earned it a place in the spotlight. HubSpot has made Glassdoor's Best Places to Work list for four out of the past five years, coming in at an impressive 7th place this year.
We spoke with Tamara Lilian, the Manager of Culture and Experience, to learn how to scale employee engagement.
How long have you been at HubSpot, and how has your role evolved over time?
Tamara Lilian: I've been at HubSpot for three years. When I was hired back in 2015, I was hired for reception, but I was quickly pulled off reception to build and grow the culture team, which at the time was undefined. We were trying to navigate what this team would be, what our goals are, and what success would look like. When I started, there were two people on the team, and now, three years later, I'm a manager of culture and experience on a team of nearly 20 people.
How did your reception position prepare you for your transition to the Culture Team?
TL: When you work in reception, especially at headquarters, you are the face of the company. You're the first person that people interact with, whether in-person or over the phone. You get to know the business and the team very quickly, which includes what they like, what they dislike, and what motivates them. These factors are all important for creating a great work experience.
If you had to sum up HubSpot's culture in one word, what would it be?
TL: I'm going to cheat here. I am choosing the word HEART, because it actually gives me five words. HEART is a huge part of our value base at HubSpot. It stands for Humble, Empathetic, Adaptable, Remarkable, and Transparent.
HubSpot has experienced rapid growth. How have you scaled culture as you grow?
TL: For a long time, we were considered a start-up. Recently, we've redefined ourselves as a scale-up. We encountered a lot of challenges as we scaled. From a culture perspective, we had to accept that what worked five years ago might not work today. You can't be afraid of the change. You need to come to terms with it and either make modifications or even throw some things away completely. Sometimes we need to let go of a tradition so we can continue to focus on employee experience and make it that much more remarkable.
What events and initiatives have been the most well-received by your employees?
TL: We ran an event for the first time last summer that we're looking to repeat this summer. We were inspired by The Moth, a storytelling show that celebrates the human experience, to host a similar event with a HubSpot spin on it.
As we continue to make HubSpot inclusive for everyone, we recognize there's a need for a place where we can share our individual stories and what makes us unique. The theme of our event was identity. We asked HubSpotters to prepare a three to five minute story about 'What Makes You You.' Folks from all over the organization volunteered, and we had people from different offices, departments, and titles share their stories. We just wanted HubSpotters to get together and be vulnerable. We've been teasing this year's event, and employees have been really excited to see it come back for round two.
What is your favorite HubSpot culture initiative?
TL: We have a really great program called Mystery Dinner. It's a tried-and-true HubSpot tradition. Out of all our programs and initiatives, this is one that has scaled—and scaled well.
Employees sign up and are placed in a group with people from all parts of the business. Then we pair the groups with an executive or a senior leader. The mystery is that you don't find out who you're dining with until right before you leave work that day. The goal is that when you look around the table, you see people you aren't typically collaborating with on a daily basis.
As we continue to scale, it's tough to make cross-departmental connections, so this is the perfect opportunity to introduce people. It's such a simple concept, but it's something that we constantly hear is a lot of our employees' favorite part of working at HubSpot.
HubSpot currently has five–soon to be six!–overseas offices. How do you share HubSpot's culture with employees working in another country?
TL: There's HubSpot culture, and then there's local culture. We don't try to manipulate or modify the local culture piece. In fact, we want to sustain that and embrace that. When you're hired at HubSpot, regardless of where you get hired––whether it's Tokyo, Singapore, or Dublin––we fly you to Cambridge, MA for orientation. Everyone can immerse themselves in HubSpot HQ culture so when they go back to their own office, they understand what that is, while still embracing their local culture. What works in Cambridge might not work in Tokyo, and that's okay.
What are some differences you've noticed working with teams abroad?
TL: About a year ago, I was discussing an HQ initiative with my team in Tokyo. At HQ, we were going to a paint night or a baseball game, so I asked my Tokyo team if they'd want to do the same. They were a little hesitant to speak up and turn down my ideas in the beginning. Finally, they said, "Actually, it's cherry blossom season here, so we'd love to have a picnic and enjoy the cherry blossoms with friends and family." That was a really eye-opening moment for me. The cherry blossom festival was something I never would have thought of myself. It was a perfect example of how local culture can tie in with the HubSpot culture. It was a great event that left a huge impact on our employees; one that a paint night or a baseball game wouldn't have had.
People often debate whether company culture is formed from the top-down or the bottom-up. What do you think?
TL: I think culture can not and should not be formed from any one area at all––you have to have buy-in from all parts of the organization. Obviously, you need support from leadership, but buy-in from frontline employees and middle management is just as important. It all really has to mesh.
Quite some time ago, our leadership team—specifically our co-founders—decided that culture is not an HR priority, it's a business priority. I think making that shift and having that statement come from the top sent a message to the rest of the organization that we are going to invest in culture like we would in other parts of the business. In our experience, that top-down approach has helped set the tone, but I don't think that it necessarily formed the culture. It varies from industry to industry and business to business, but that's how we implemented it at HubSpot.
What are the challenges you're most focused on over the next six months?
TL: Scaling is top of mind for me. I need to think through how we can continue to enhance the HubSpot experience. We're about to open our eighth office in Bogotá, Columbia. I'm wracking my brain on how we can best set up that office for success in terms of local culture, HubSpot culture, and employee experience.
What is your favorite part of working in Culture?
TL: Making people's day that much better. You spend way too much time at work to not enjoy your day-to-day. It's great for us to see how happy our employees are, whether it's a smile on their face or seeing them share something on social media. It's great to know that we were a part of making that happen.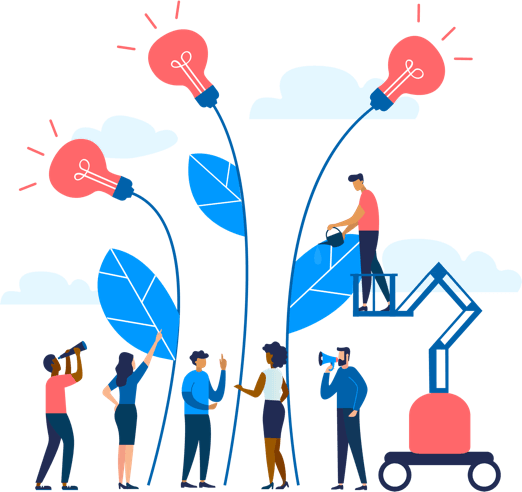 See how Namely's flexible solution will help you streamline your HR processes by having your people, payroll, and benefits info all in on place.
Get a demo
Subscribe
Get the latest news from Namely about HR, payroll, and benefits.
Get the latest news from Namely about HR, Payroll, and Benefits.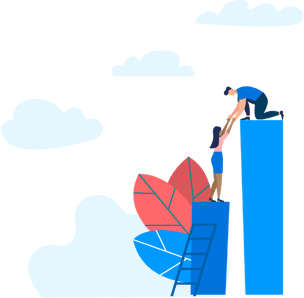 X
Get the latest news from Namely about HR, Payroll, and Benefits.