HR
Meet Namely: Rhiannon Lococo

At Namely, our coworkers are one of the top reasons we love what we do. The Meet Namely series spotlights real Namely employees across the company. Read on to learn how our employees are helping us build better workplaces.
Rhiannon Lococo is no stranger to a challenge many of us face: discovering what we love to do. After receiving a degree in economics, landing her first job in sales, and then making a big shift to benefits, Rhiannon joined the Namely team in early 2015. Since then, she's worn many hats, transitioning from Benefits Enrollment Specialist to Project Manager to Associate Product Manager. You could say she's explored the corporate career lattice.
We caught up with Rhiannon to learn about her career journey and how Namely has helped her find what she loves to do.
How did you end up in Product Management?
Everyone told me I'd love sales, so after college I participated in AT&T's leadership and development program in Atlanta. After completing the program, I started working as a manager in one of their retail stores in Wisconsin. It didn't take long for me to realize that sales wasn't for me.
In my next role, I stumbled into the benefits space, working for a life, disability, and ancillary insurance product. I loved geeking out about benefits, giving client presentations, and leading open enrollment meetings. When one of my coworkers took on a role at Namely, he needed someone who understood the benefits landscape and offered to bring me along.
After benefits, I spent a year and a half on Namely's project management team. Being a project manager is all about building processes. In this role I focused on moving blockers out of the team's way and planning releases. On product, I now do a lot more talking with external and internal stakeholders to help shape the product roadmap.
What does your average work week look like?
I work closely with our brokerage, sales, and implementation teams to learn what clients need and want. Then I relay that information to the developers and work with them to find actionable solutions. I spend most days talking with Namely Support Consultants and Benefits Consultants, writing product requirements, translating these requests into tangible ideas our designers can run with, and answering developer questions around the business values of requested features.
What's your favorite thing about working in product?
I love that I get to help shape the direction of the product. It's great to learn from all of the different teams about what they're seeing and what they need, and then put that into action.
Is there something that would surprise people about working in product?
I never thought about how much SQL I would learn! Going into the role, I thought it was a lot more about qualitative conversations, but every product decision we make needs to be backed by data. I need to be able to show exactly why we're doing what we're doing.
If you weren't in product, what would you be doing and why?
Well there's fantasy and reality...in my fantasy career, I would have a great voice and sing on broadway (karaoke is one of my favorite activities). In reality, I probably would have gone into some field of engineering. I love math, but I studied econ in college because I thought it was the most practical option. In hindsight, I think being an engineer would be so cool.
What's your favorite thing about working at Namely?
The people! I'm sure that's what everyone says, but it's true. Everyone on the team is willing to go the extra mile for their fellow coworkers. I've also loved being able to see the direct impact of my work. Watching my projects impact the processes and product over time has been so rewarding.
What's your favorite office snack?
Avocados—I make avocado toast every morning! Oh, and green tea. I live on my green tea.
Do you have any advice for someone who wants to do your job?
Get experience where you can. I didn't set out with product in mind, but I had skills that were applicable. Industry knowledge or a strong interest in analytics and data reporting are essential to succeed in product.
What's something your coworkers don't know about you?
I'm a pretty open book, but I guess only a select few who have gone to karaoke with me would know that I'm obsessed with Disney and power ballads. My favorite power ballad to sing has to be "Total Eclipse of the Heart" or "Like a Prayer" by Madonna.
What do you like to do outside of work?
I love playing volleyball. I'm on a few leagues, including Namely's team and a competitive league. I used to play in high school, and I found it was a great way to meet people when I first moved to New York.
What's been your best day at work so far?
When I first moved to product, we had a big brainstorming session with own HR, brokerage, and implementation teams. We asked everyone to scratch everything they know about the existing benefits platform and share what they would do if they could do anything to make it better. We had so much fun coming up with crazy ideas and then my team took the best ideas to the developers to try to figure out how we could make it happen. A lot of the ideas that we came up with in that brainstorming session influenced the updates we just made to the benefits wizard.
Who has inspired you to get to this point in your career?
My dad. He always told me, "You go where the job takes you." That's why I was so willing to move from Atlanta to Wisconsin to New York. He taught me to work hard, move for my job, and be fearless as I take on new challenges.
Anything else you want to share?
Namely is the best. I love it, and I'm so happy to work here. It's amazing to work on something you really care about.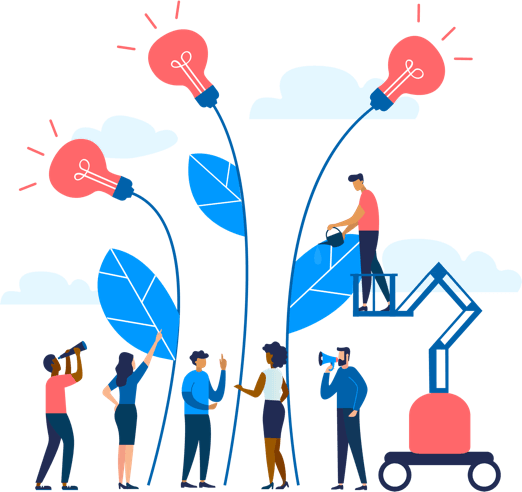 See how Namely's flexible solution will help you streamline your HR processes by having your people, payroll, and benefits info all in on place.
Get a demo
Subscribe
Get the latest news from Namely about HR, payroll, and benefits.
Get the latest news from Namely about HR, Payroll, and Benefits.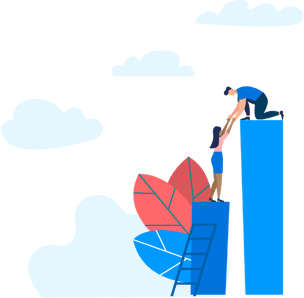 X
Get the latest news from Namely about HR, Payroll, and Benefits.