HR
Meet Namely: Pearl Shu

At Namely, our coworkers are one of the top reasons we love what we do. The Meet Namely series spotlights real Namely employees across the company. Read on to learn how our employees are helping us build better workplaces.
From piano prodigy to investment banking superstar, Pearl has proved she can do whatever she sets her mind to. After a successful career in finance, she decided she wanted something different. Pearl set her sights on the tech industry and found Namely. Combining her past experience in operations and management, Pearl landed her ideal role as Namely's Business Operations Manager.
We chatted with Pearl about her role and how she settled on a career in technology.
How did you end up in your role at Namely?
I graduated from Princeton with a degree in politics, but after spending a lackluster summer interning for a senator, I decided to pursue a career in business instead. I went to the Wharton School and got a Master of Business Administration and studied marketing, operations, and management. After graduating, I worked in investment banking and management consulting for a few years before deciding to transition to a strategic role at a tech company. That's when I came across Namely. From the people to the culture, Namely really stuck out to me. The role itself was a huge opportunity for me and I accepted it.
What's your favorite thing about your role?
I love that get to work directly with company leaders on key factors that impact how Namely grows in the future. My role is very cross-function and I like the exposure to other departments.
What does your average work week look like?
I am usually balancing my time between defining our five-year growth strategy and meeting with company leaders to discuss our business initiatives. Most recently, I created and implemented a new client health algorithm to measure client satisfaction.
Is there something that would surprise people about your job?
Business operations is a buzzword right now, but not a lot of people really know what it means. I constantly have to explain my job to people because the word "operations" makes them think its related to supply chain management or client success. Put simply, "biz ops" figures out how a business can grow strategically and efficiently in the future.
If you weren't in this role, what would you be doing?
I would probably be at another tech company in a strategic or operations role.
What's your favorite thing about working at Namely?
I would say the people and culture. I came from a very corporate environment where people weren't as open and friendly. From my first day at Namely, people were so welcoming and helpful. People are always willing to sit down and teach you something new.
What's your favorite thing about working in Biz Ops?
I was the business operations team's first hire and was the only member of the team for about three months. We now have five people, so I was able to build out the team and develop our responsibilities as we see our value and impact in the organization grow.
What's your favorite office snack?
Well, it's not a snack, but I love the cold brew. I have it most days.
What's something your coworkers don't know about you?
In high school, I was a semi-professional pianist. I've played at Carnegie Hall and Lincoln Center as part of a five-person ensemble. Two of my favorite pieces to play are "La Campanella" by Liszt and "Fantaisie Impromptu" by Chopin.
Do you have any advice for someone who wants to do your job?
Traditionally, most people who go into biz ops have a background in management consulting, business strategy, or finance and banking. These roles all teach you how to have strong analytical and presentation skills, as well as how to apply logical frameworks to broad problems.
For anyone trying to break into biz ops, I'd recommend you start in those types of roles, grow those skills, and consider going to business school.
What do you like to do outside of work?
Outside of work, I love to travel. I've been to every continent except Africa and Antarctica. My favorite country I've visited is Cuba. I went salsa dancing, drove an old-school fifties car, and visited a cigar factory. In a few weeks I'm going on my honeymoon and we'll be visiting Paris, the Seychelles, Athens, Santorini, Milan, and Venice.
What was your best day at work?
That would be when I presented my suggestions on how to form our growth strategy to Namely's CFO and VPs of Finance and Business Operations. I analyzed our lifetime value and customer acquisition cost and created a model to predict how that would affect us going to market. I proposed the analysis and executed it completely on my own—it wasn't tied to my goals. I got great feedback and someone even told me it was the most productive meeting they'd ever attended.
Who has inspired you to get to this point in your career?
Sheryl Sandberg. She came from a similar background, having started in management consulting and finance before transitioning into tech. There aren't many women leaders in tech and she's done so many great things for women in the workplace.
Stay tuned for more from the Meet Namely series to learn how we put HR for humans into practice.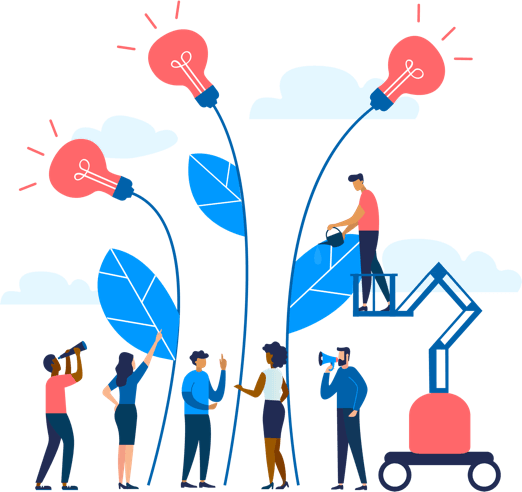 See how Namely's flexible solution will help you streamline your HR processes by having your people, payroll, and benefits info all in on place.
Get a demo
Subscribe
Get the latest news from Namely about HR, payroll, and benefits.
Get the latest news from Namely about HR, Payroll, and Benefits.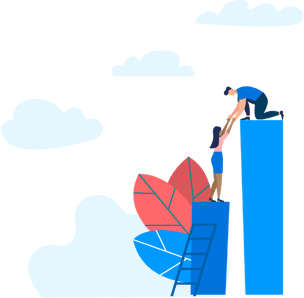 X
Get the latest news from Namely about HR, Payroll, and Benefits.