HR
Meet Namely: Jorge De La Nuez

At Namely, our coworkers are one of the top reasons we love what we do. The Meet Namely series spotlights real Namely employees across the company. Read on to learn how our employees are helping us build better workplaces.
After studying musical theater and performance, Jorge De La Nuez pivoted his career into the world of tech. Jorge joined Namely as an early employee in 2014. Throughout his career, Jorge has moved from Client Success to Payroll to Product Management.
We caught up with Jorge to learn more about how his career path led him to his current role at Namely.
How did you end up in product?
I started my career in the recruiting field. I was an end-user of HR systems and was recruited by one of the companies I used. The entry-level role with this company was in Client Success, and I ended up staying there for 11 years, which gave me a really strong understanding of HR systems.
When I joined Namely, I was originally hired to help set up the Client Success team and build processes for implementation and operations. Once these teams were built, I had such a thorough knowledge of the system and the implementation process that I moved onto the product team.
What does your average work week look like?
My days are filled with a lot of meetings. I'm always cultivating client and internal feedback, and then I have to analyze and prioritize that feedback to determine the product roadmap. I have to make sure our internal vision for the product aligns with the feedback our client and sales teams receive. It's constant problem-solving, but having that background in Client Success and being a former end-user helps me empathize with clients. Client Success is a great training route for any role and equips you with the skills needed to work in a range of industries.
What's your favorite thing about working in product?
Product is nonstop creation and problem-solving. I love working with people who are frustrated with a process and helping bring the solution to light—I feel like a sort of product evangelist. I'm fortunate in that I get to hear the full feedback loop directly from our different stakeholders, from initial pain point all the way to resolution. I love knowing that I helped make someone's life easier.
Is there something that would surprise people about working in product?
It may come as a surprise how much data analytics plays a part in my role. We take the time to listen to end-users, but it's not just about feedback and wants, it's about tying all of that to the data to influence prioritization. If we can use data to show our users how the system is actually being used, it can really help get them on board with a prioritization that is slightly different than their initial request.
If you weren't in product, what would you be doing and why?
My dream job would be to write for SNL. I went to school for music and theater performance, but I left the industry needing to get involved on the creative side of casting. This led me to a role in recruiting and ultimately software.
What's your favorite thing about working at Namely?
Hands down, the people. The work is the work, but the difference lies in the people you're doing that work with. At Namely, I feel so inspired and empowered by my colleagues.
What's your favorite office snack?
Peanut butter pretzels.
Do you have any advice for someone who wants to do your job?
Practice your listening skills. Really listen to what someone is saying, but also make sure you understand what they're trying to do. Just listening to someone tell you the process isn't enough to make informed product decisions, you need to know how the process works and why they are doing it in order to understand client needs.
What's something your coworkers don't know about you?
Oh that's tough, I'm an open book. I don't think anyone knows that when I was a kid, I wanted to be a Charlie's Angel. I dreamed of being a detective and in a way I'm doing that in my role now—I investigate and ask questions to get to the root cause of what people need and want. I'll have to change my title to Product Evangelist/Detective!
What do you like to do outside of work?
I love everything that has to do with theater and music. This is my 13th year of never missing a broadway musical. Next to Normal is my all time favorite while Hamilton, Waitress, and Dear Evan Hansen are my current guilty pleasures.
I also love to travel. The coolest place I visited was Dubai in the late 90s. It was when Dubai was basically being built into what it is now. That was really cool to see.
What's been the best day of your career so far?
I'd have to say it was my first day at Namely. Namely was still in its early stages at the time, and my interview was actually just a casual lunch with a mutual friend where I met our CEO. When I came in the first day, I could see the company had so much potential, and there was so much fun to be had in the process.
Who has inspired you to get to this point in your career?
My parents are immigrants who came to this country with a third and eighth grade education. I call my parents "Cuban Hippies." My dad was the kind of person who read every encyclopedia and taught himself everything. With no experience in construction whatsoever, he built our family a house in Miami from scratch. When I was in high school, he would help me with calculus and physics, which he had taught himself. He could teach us in a way that made difficult topics very easy to understand. His limitless perspective on learning made it easy for me to change careers, because I never felt like there were any confined boxes.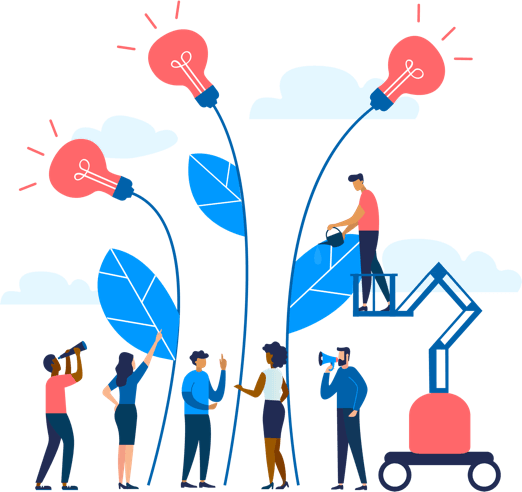 See how Namely's flexible solution will help you streamline your HR processes by having your people, payroll, and benefits info all in on place.
Get a demo
Subscribe
Get the latest news from Namely about HR, payroll, and benefits.
Get the latest news from Namely about HR, Payroll, and Benefits.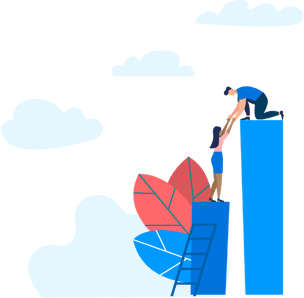 X
Get the latest news from Namely about HR, Payroll, and Benefits.