HR
Meet Namely: Emmett Swan

With over 20 years of payroll experience, it's no wonder that Emmett Swan is Namely's go-to compliance guru. Emmett joined Namely in 2016 as a Product Manager but his role quickly evolved to incorporate more of his payroll expertise, ultimately earning him the title of Senior Payroll Compliance Manager. When he's not catching up on new payroll laws, Emmett likes to dabble in local politics and travel the Caribbean.

We chatted with Emmett about his role and what it's like to have a career in payroll compliance.

How did you end up in your role at Namely?
I started off working part-time for the Better Business Bureau while I was in college studying finance and investments. After graduation, I was hired as an Arbitration Administrator and was quickly promoted to Director of Arbitration. Eight years later, I got my first payroll job at CompuPay. I then became an analyst at PSEG Services Corporation and was there for six years before they started downsizing. I started looking for my next move and found Namely. I initially interviewed to be a Product Manager in Compliance, but after I came on board the position evolved into Payroll Compliance Manager and we saw it was a better fit to move to the company's legal team.

What's your favorite thing about your role?
There's never a boring day. There's constant reading, learning, and interpretation within the confines of the law. You have to stay abreast of evolving regulations and laws and understand how they will impact Namely and our clients. I love that my job is always evolving and tax laws are always changing.

I also love the collaboration here at Namely. I get to work with so many stakeholders like our product, engineering, and client success departments. We all work together to get things done on time so that our clients don't have to worry about payroll.

What does your average work week look like?
My average work week starts on my commute to work. I catch up on the latest publications and alerts so that when I come into the office, I can create my compliance tickets. We use tickets to monitor the progress of our internal work. Throughout the day, I handle any issues that pop up and I usually have a few meetings to attend.

Is there something that would surprise people about your job?
That it can be fun! It's investigative. It's analytical. It's really all about searching, understanding, and applying it to what we do as an organization. It's crazy to think of the impact you can have across the board.

If you weren't in this role, what would you be doing?
I love payroll, but I think that I would probably be involved in a non-profit that would help people who are struggling financially. I would love to use my finance knowledge to help people get back on track.

What's your favorite thing about working at Namely?
My number one favorite thing about working here has to be the people. We have a lot of conscientious, smart individuals at Namely. I love working with people who are invested in a common goal which is excellence. It's a really fun atmosphere. There are challenges and things do get complicated and busy, but at the end of the day we come together and get the job the done.

What's your favorite thing about working in legal and compliance?
Again, I work with an excellent group of people. I work closely with the VP of Legal and Compliance, who is always busy but still finds the time to answer any questions, help with interpretation, or advocate for us.

I also have a great department of lawyers. They're the coolest lawyers I've ever met. Everyone is so hardworking and we're all here to help each other.

What's your favorite office snack?
I love those cheese puffs!

What's something your coworkers don't know about you?
I'm very involved in civic responsibility. When I moved to my town ten years ago, I ran for city council. I didn't win, but I believe strongly in civic engagement.

Do you have any advice for someone who wants to do your job?
I would first recommend that they hone in on the skill of critical thinking. You need to concentrate on what you're reviewing, gather others' suggestions and opinions, and be critical. You must be cognizant of the quality and integrity of the information that you receive. This role has a tremendous impact, so there is absolutely no room for error. You must dot your I's and cross your T's.

What do you like to do outside of work?
I love going on cruises and I try to take one every year. I've been on 22 different cruises on five different cruise lines. I've been to around 14 different territories. In October, I'm going to Bermuda, Turks and Caicos, and the Dominican Republic.

What was your best day at work?
There was an all hands meeting and I was appreciated by Andy Przystanski from our marketing team. Andy wrote this wonderful poem about me and recited it in front of the whole company. I have the original poem in my den and I've framed it. It was very heartfelt and such a generous thing for someone to do. I will always remember it.

Who has inspired you to get to this point in your career?
My dad has always been my inspiration. He had a modest upbringing but worked very hard, put himself through school, and became a fund manager. He always encouraged me to make my work my hallmark. He told me your work indicates who you are as a person and that you should give 100 percent to everything you do. He's given me advice that has served me well throughout my life and inspires me every day.

Anything else you want to share about yourself or Namely?
I feel that I'm fortunate to work at Namely. It's humbling not only to work at an organization that's disrupting an industry, but also to look back and see how my individual contributions have helped us get to where we are today. I appreciate the opportunity and I look forward to a long career at Namely.
At Namely, our coworkers are one of the top reasons we love what we do. The Meet Namely series spotlights real Namely employees across the company. Stay tuned for more from the series to learn how we put HR for humans into practice.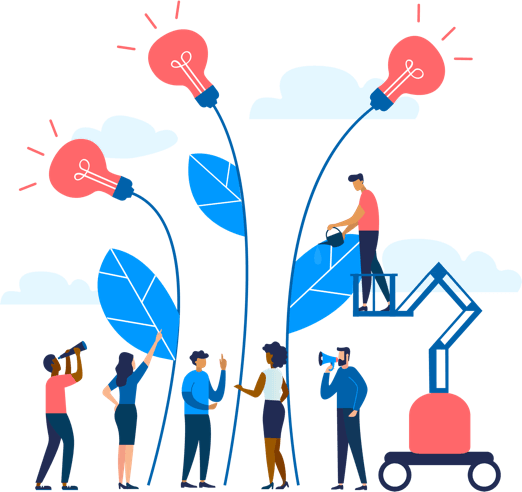 See how Namely's flexible solution will help you streamline your HR processes by having your people, payroll, and benefits info all in on place.
Get a demo
Subscribe
Get the latest news from Namely about HR, payroll, and benefits.
Get the latest news from Namely about HR, Payroll, and Benefits.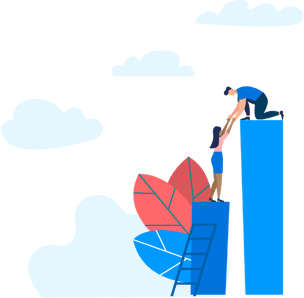 X
Get the latest news from Namely about HR, Payroll, and Benefits.