Compliance
Background Checks: What to Look For
"You're hired." Two words job applicants love hearing, and recruiters love saying. But as any seasoned HR professional knows, talent acquisition doesn't end with a congratulatory handshake or phonecall. Behind the scenes, the hiring process continues with background checks, reference calls, and more.

Over 80 percent of US employers run background checks as part of their recruiting process, covering a wide range of topics. A job applicant's criminal history, education, potential drug use, and even credit score may come under scrutiny. That attention to detail could be warranted, as one poll found that 85 percent of employers have caught job applicants in a lie.

With the wealth of screening options available today (fingerprint verification, anyone?), knowing what to look for isn't exactly intuitive. We've put together a list of what factors employers often consider, and what you need to be mindful of:
Criminal History

Tread carefully when looking at a candidate's' criminal history. While sometimes reasonable, doing so may be ethically (and legally) contentious.

Practically speaking, you'll want to know if the individual has ever been charged with a crime relevant to the job. A prior conviction for petty theft may not be pertinent for a graphic designer position, but what about a bank teller? Additionally, some roles may legally require you to verify criminal history. Federal and state laws mandate that individuals in child care roles pass a criminal and sex offender screening, for example.

Though checking criminal history often serves a real purpose, the practice has recently come under fire. The "ban the box" movement—whose moniker refers to the criminal history "box" traditionally found on job applications—seeks to make it unlawful for employers to ask about past convictions. Advocates reason that if past offenders are continually excluded from job opportunities, their rehabilitation is unfairly stunted.

In total, 26 states and over 150 cities and counties have ban the box laws and ordinances—meaning that over 211 million people now live in a jurisdiction limiting employer access to criminal history. While most versions of these laws only apply to the initial job application, some extend their provisions to the end of the interview process. Review your city and state's rules before making criminal history a part of your screening process.
Previous Employment

Not only is verifying past experience the least contentious part of screening, it's standard practice across the country. Most employment history checks look at the last seven years, though this may vary depending on the individual's experience and desired role. Even if the candidate recently switched careers, don't immediately assume their old supervisor's input won't be valuable. You may end up gaining helpful insights into the candidate's character, working habits, and whether he or she was a team player.

If no one returns your calls, don't assume the worst. Note that some businesses may forbid managers from writing outside recommendations or taking reference calls. In these cases, be flexible with the candidate and ask for alternative contacts. If any of their former colleagues have since moved on to another company, ask if you can contact them instead. A reference call doesn't always have to be with a past supervisor—sometimes, the most useful feedback comes from those who worked with, not above, the individual.

There's one last, very important thing to be mindful of. Before picking up the phone, confirm whether the candidate has already submitted their two weeks notice. There's nothing more embarrassing for the prospective hire than being caught "red handed" by his or her manager. You'll put the individual in an extraordinarily difficult position and potentially undermine his or her faith in your organization.
Education

Your prospective hire claims to have a doctorate from Oxford and a master's from Harvard. "Trust but verify," as the old saying goes.

A recent report revealed that over 20 percent of resumes included fraudulent degrees or GPAs. You can verify an individual's educational background by contacting the institution's registrar's office. Note that some schools may ask that you receive the graduate's consent first.

"Diploma mills," or businesses that only purport to be educational institutions, have become a growing concern among recruiters. These unaccredited "universities" issue a range of degrees for a nominal fee. They first rose to prominence in the early 2000s, shortly after it was reported that a cat received an MBA from one Texas institution. You can verify whether an institution or academic program is accredited by using this government service.

There are no federal, state, or local laws that forbid employers from verifying an applicant's education. Note that if the institution receives federal money, under the Family Educational Rights and Privacy Act (FERPA) you may need to involve the applicant early on and get their written consent.
Credit History

Most of us associate our credit scores with applying for a mortgage or buying a car, but a surprising number of talent acquisition teams—47 percent, per one study—use credit as part of their screening process.

If your team determines that a candidate's credit history is worth looking into, you'll need to comply with the Fair Credit Reporting Act (FCRA). The federal law requires you to notify the individual of the practice in advance, get their permission, and offer to supply them with a copy of the results. Note that some local jurisdictions have their own laws regulating the use of credit history. In Washington D.C., for example, most employers are barred from looking into it, period.
Social Media

Who knew you could learn so much from just 140 characters? A recent survey found that more that 85 percent of recruiters admitted to using a candidate's social media presence to inform a hiring decision.

In years past, some businesses made headlines for requesting candidates' social media credentials. Since then, over a dozen states have passed laws expressly prohibiting that practice.

If you do choose to reference social media, consider only doing so after extending a conditional offer of employment. Your search may inadvertently reveal specifics like the individual's age or religious beliefs, factors that shouldn't (and in many cases, legally can't) play a role in your decision making. Because your recruiting team is likely aware of these legal land mines already, leave any social media audits to them—not the hiring manager.
Drug Testing

Even as American attitudes toward certain drugs change, employers have remained relatively steadfast in their support for screening. The share of US employers who rely on drug testing is surprisingly high (66 percent according to one report).

Most screening processes look for a variety of substances, including alcohol, marijuana, cocaine, opiates, and more. Though several states have opted to legalize the recreational use of marijuana, employers are still allowed to screen workers for the drug in all of these jurisdictions.

Depending on the role, some employers will run drug tests continuously, well after the individual's start date. For positions that involve the operation of heavy equipment, driving, or working with children, opting to test regularly makes the most sense. There are a number of times when you may want to screen workers, including:

Before the start of employment
When you have a reasonable suspicion that the individual is under the influence
When the employee is being assigned to a new role
After a serious accident or incident
Many employers will test randomly as well. Note that random testing is illegal in Connecticut, Rhode Island, Vermont, and a number of cities nationwide.

In all other cases, be thoughtful about why you're testing an employee and what the rules are in your jurisdiction. States and cities differ on what "reasonable suspicion" entails and what constitutes an accident. Tread carefully—if an individual believes you targeted him or her unfairly, note that the employee may be compelled to file a discrimination suit.
Background checks represent an important, sometimes make-or-break part of the recruiting process. Given the legal risks, screening can leave talent acquisition teams even more apprehensive than the candidates themselves. It's no surprise that employment screening has become a $2 billion industry, as vendors emerge to take much of that worry off HR's plate.

There are a lot of factors to consider—the list above just represents sampling what many employers test for. Take an honest look at your screening process. What data points are actually relevant to the position? Are your current practices not only compliant, but also fair to the employee?

A growing number of HR and recruiting professionals are turning to all-in-one screening solutions. Using one can help automate much of the administrative work that is otherwise required to run background checks. In an increasingly competitive recruiting environment, speed and efficiency in pre-onboarding can mean all the difference between making or losing an all-star hire. Evaluate vendors as you would any other important HR software, like an HRIS or payroll system.

Don't skimp on your background checks—keep in mind that even employee screening counts as a part of the overall candidate experience. Let your process be a reflection of your company culture and values.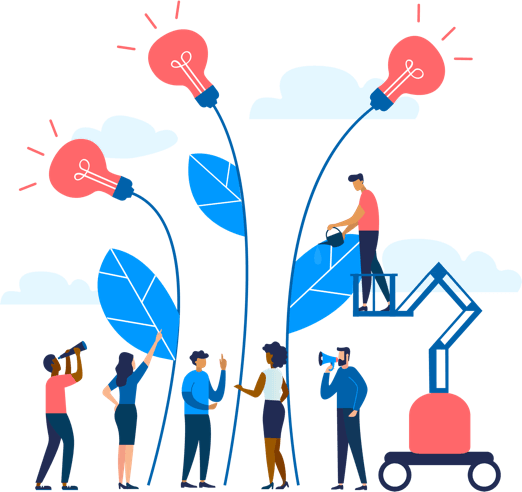 See how Namely's flexible solution will help you streamline your HR processes by having your people, payroll, and benefits info all in on place.
Get a demo
Subscribe
Get the latest news from Namely about HR, payroll, and benefits.
Get the latest news from Namely about HR, Payroll, and Benefits.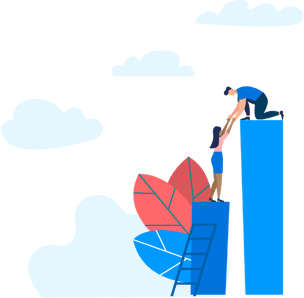 X
Get the latest news from Namely about HR, Payroll, and Benefits.