Benefits
How to Make Wellness Work for Your Organization

The field of human resources is changing. In our HR Redefined series, we give innovators a medium to share personal reflections, professional advice, and best practice guidance.
The following is inspired by a presentation given at Namely's Client Summit by Cigna Health Improvement Strategist, Pamela Terlizzi.

---
As a Registered Dietitian, Worksite Wellness Specialist, fitness instructor, and avid foodie, health and wellness touch both my work life and my personal life. Every day, I work with companies to help them build and implement wellness plans that reflect their company's values and culture. Thanks to company-specific health initiatives, successful wellness programs come in many shapes and sizes.
I like to look at wellness from a holistic view. Often companies start with programs targeting nutrition and physical activity, but wellness is multifaceted. Many of my clients are developing programs around mental health awareness and resiliency training, financial well-being, education, sleep health, and even philanthropy. This just goes to show that wellness touches many parts of the employee experience, and your organization plays a vital role in creating initiatives that support a healthier employee experience.
How do you craft a holistic wellness plan at your company? Let's start with the basics.
Why Wellness Matters
As a Dietitian, I use the "Stages of Change Model" to help identify where individuals may be in the stages of making a healthy lifestyle change. Forty percent of people fall in the Contemplation stage, where they know they should probably make a change, but haven't taken any action. Twenty percent of people fall into the Preparation category—as in, "I know which diet I should go on, but I'll start on Monday." Like individuals, organizations are also all at different points on their journey toward wellness.
On a larger scale, the cost of healthcare is rising, with over $576 billion lost annually due to poor employee health. However, this figure can be significantly decreased by strategic wellness programming. The costliest portion of this figure is attributable to chronic diseases caused by modifiable behaviors, such as asthma, diabetes, COPD. If you can build a wellness program that targets behaviors like sedentary lifestyle, poor diet, or lack of sleep, you can empower employees to make behavioral changes that improve their health.
How to Introduce Employee Wellness Programs at Your Company
The following were adapted from the 7 WELCOA Benchmarks—which I keep posted near my desk to track client progress as they hit each benchmark.
1. Gain Leadership Support
Having the C-suite on board is fundamental to your success. Company leaders can help establish wellness as part of the overall company mission—and their participation shows employees that the programming is both supported and encouraged. Getting your leaders to attend and take part in events brands the program and encourages employees to get involved.
So how do you get them on board?
Words: Give management messaging and materials to incorporate in their communications.
Stories: Champion personal testimonials or interviews from leaders in the organization.
Actions: Encourage leadership presence and participation at wellness events.
Recently at Cigna, we did a Guacamole challenge where teams battled to make the best guacamole with secret ingredients. We asked managers to do the taste test and present the award to the winning team. Everyone had a great time and was really engaged.
2. Collect and Use Data
To be successful, you'll need to use data to learn about employee wellness initiatives and to measure the success of the programs you implement.
Where to start? Try an employee interest pulse survey, and include open-ended fields for helpful qualitative responses.
Share the anonymized survey results with employees to set expectations for upcoming programming. These results can also be helpful later on, as you remind employees what they asked for and show them how you're working to deliver on it.
As your program moves forward, pull utilization reports to see how employees are engaged with current initiatives. I also often advise clients to look at medical claims to gather quantitative data that can help steer future programming.
3. Create Cohesive Wellness Teams
When creating your wellness team, pick a name that reflects your company's mission and culture (ex. Wellness Warriors, Culture Club). Make sure the team is composed of people from different levels and departments within the company. This spreads out the work and also brings people from different teams together.
Crafting an operating plan is also hugely important to establish a solid foundation for a sustainable program. Having clearly defined roles and goals ties everything together to make it a more cohesive effort. Once all of the logistics are in place, hold a kick-off meeting to solidify the team, legitimize the group, and celebrate everyone's hard work.
4. Keep Employees Engaged
As I mentioned before, wellness is holistic and you should bucket different types of events. For example, you could brand a lunch and learn seminar as an "education" event. Alternatively, one of my clients did a sleep health seminar where employees who attended were entered into a pillow raffle. This was a huge success and ultimately developed into a regular sleep counseling program where an expert would check in with employees. As a result, the organization saw a major increase in sleep health and productivity across the office.
There are also a lot of low and no cost initiatives you can offer. For example, encourage healthy commuting (i.e. biking or walking), facilitate friendly wellness competitions, and leverage marketing resources to help brand your program.
---
As you continue to develop your wellness program over time, stay open-minded and receptive to feedback. Continue to survey employees and make changes as necessary. This enables more sustainable and engaging programming—and healthier, happier employees.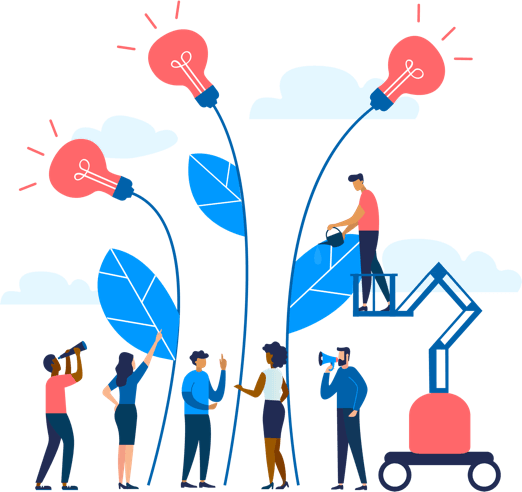 See how Namely's flexible solution will help you streamline your HR processes by having your people, payroll, and benefits info all in on place.
Get a demo
Subscribe
Get the latest news from Namely about HR, payroll, and benefits.
Get the latest news from Namely about HR, Payroll, and Benefits.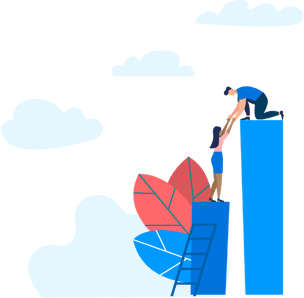 X
Get the latest news from Namely about HR, Payroll, and Benefits.