HR
How to Hire Executives
Recruiting top talent is hard enough, let alone when you're trying to reel in a big fish. The most challenging and consequential hires your team can make are senior leaders and executives. Making the right call can be the difference between driving your organization forward or, in extreme cases, underwater.

Whether you're fishing for a CFO or vice president, success will take careful planning, outside help, and shrewd dealmaking. Simply put, you're going to need a thoughtful strategy. Here are five things to keep in mind when hiring executives:
1. Be Patient
Eager to jump right in? Slow down and do your due diligence. While mis-hires are always costly, prematurely hiring the wrong person for a C-level position can be disastrous. Executives are entrusted with the authority to hire, fire, and make key business decisions, meaning they have a disproportionate impact on employees and your workplace culture.

Take time to research the role and its requirements. While you don't need to be an executive to find one, you'll still need a network of experts to lean on. If you're hiring an engineering VP, talk to CTOs and senior engineers in your professional network. Ask about relevant skills, industry vernacular, and potential red flags on resumes. It's also critical that you get an idea of what makes the most sense for your company's industry and current growth stage. If you're having a hard time finding experts to ask, your organization's leaders should be able to pull from their own networks.

2. Cast a Wide Net
While we all want to be responsible for bringing in that next great hire, consider leveraging outside help. There's no shame in turning to a third party to broaden your search for senior leadership. There are countless executive sourcing firms available to choose from, with price tags varying from 25 to 50 percent of the open position's salary. While that seems costly, flubbing an executive hiring decision is doubly expensive—and depending on your size, can even put the business in jeopardy.

While you as the recruiter will field most of the calls with the vendor, senior leaders should play an active role in describing expectations of the role and during actual interviews. When hiring C-Suite executives, it's critically important that your CEO remain at the center of the process. As the ultimate stakeholder in your company's success, he or she should be playing gatekeeper and fielding in-person interviews.
3. Stress Cultural Fit
It's the classic staffing conundrum—you've found an all-star talent with a zero-star temperament. While cultural fit may not be apparent until the final round of interviews, it should be a make-or-break part of your decision making process. Everyone is bound to sound polished and polite when talking with the CEO, so make sure that the candidate meets with a range of interviewers across different levels of the organization.

Need an example of why cultural fit matters? Look no further than newspaper headlines and the past year's list of high-profile resignations tied to culturally toxic workplace environments.

Thoroughly vetting your applicants can help ensure you make a quality hire. Here's what to look for with candidate background checks.
4. Check the Other References
While checking references may sound like recruiting 101, it's particularly important when hiring senior leaders. That said, you'll need to take a different approach than relying on the typical, candidate-provided list of contacts. You'll gain a more balanced assessment of the individual's character and past work by reaching out to "back-channel" references, or past managers or colleagues who weren't specified for reach-out.

Start your search for back-channel references by comparing professional networks and looking for any mutual connections. If you don't have any, ask members of your leadership team to chip in. Once you find a contact, carefully consider whether they're tied to the candidate's current organization and whether your call would jeopardize his or her employment. Err on the side of caution, and don't be afraid to ask whether the candidate has already made their intention to leave known.

While using back-channel references is advisable for executive positions, leveraging this strategy for lower-level hires is unnecessary and can even be seen as a breach of trust between the candidate and your organization. Use them sparingly, if at all, with roles under the C-Suite.
5. Play Dealmaker
For most of us, joining an organization seldom requires more than agreeing to a salary and signing an at-will agreement. Needless to say, getting an executive onboard is a bit more complicated. Salary alone won't cut it—expect bonuses, commission, profit sharing, and even stock options to factor into your compensation negotiations.

While it might be tempting to simply ask what the executive currently earns, doing so runs afoul of state equal pay laws. Instead, ask about compensation expectations. As you would with any position, leverage compensation benchmarking tools. Regarding supplemental wages like bonuses, privately ask other HR professionals in your network about comparable roles. Research is key, as you'll need ample evidence to counter any excessive requests.

It's messy work, which is why some seasoned executives leave the negotiating to an employment attorney. If that's the case, don't shy away from doing the same with either your own in-house counsel or a trusted third party. Even if both sides "lawyer-up," keep discussions amicable so as not to sour the employee-employer relationship before it even begins.
While most executive searches look outward, consider that the talent you're looking for might be sitting right in front of you. When it makes sense, promoting from within can drive results at a lower cost and visibly demonstrate your company's long term investment in its employees.

Learn more about how to identify future leaders by reading our eBook, The 7 Biggest Mistakes to Avoid When Giving Promotions.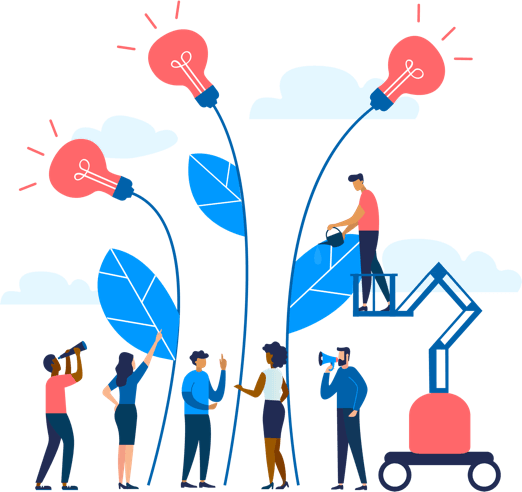 See how Namely's flexible solution will help you streamline your HR processes by having your people, payroll, and benefits info all in on place.
Get a demo
Subscribe
Get the latest news from Namely about HR, payroll, and benefits.
Get the latest news from Namely about HR, Payroll, and Benefits.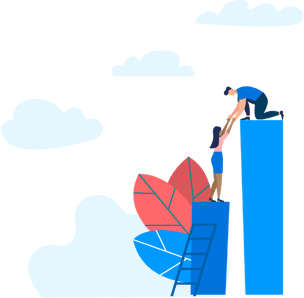 X
Get the latest news from Namely about HR, Payroll, and Benefits.