Payroll
How to Be a Direct Deposit Detective
It always starts with a frantic call or email. An employee says he wasn't paid. He has bills! It's a holiday weekend! He lives paycheck to paycheck.
At Namely, we believe that a great way to reduce payroll errors is to use powerful technology. When payroll is tied to your time management and benefits data, for example, it increases the likelihood that payroll data will be correct and error-free.
But as any payroll professional knows, a check may go wrong at some point. It's never a good feeling, but what matters most is how—and how quickly—you're able to resolve the problem. Here are a few tips to help troubleshoot a missing direct deposit payment.
Confirm the Pay Date
It sounds simple, but your first step is to double-check that you know the pay date. Weekly and Bi-Weekly payrolls typically fall on the same day, but they can be affected by holidays. Semi-Monthly (15th and last day of the month) payrolls can be trickier, since weekends will often push a date forward. Check the calendar, and if it is indeed pay date, move on to your next steps.
Review Your Payroll Register
Was the employee actually paid? Review your payroll register or pay date documentation from that check date to ensure that a payment was initiated to the employee. Ensure that the employee received a net payment.
Next, confirm that the employee was paid the right amount. Were four hours pushed through instead of forty? An accidental reduction of wages—coupled with taxes and standard deductions—could result in a 0.00 net check. If a deduction amount, like a 401K changed, it could affect the employee's ability to receive a net.
Once the proper net payment is confirmed, let's move on to how the employee should have received the funds. Is the employee a direct deposit employee (most likely if you are contacted early), paper check, or a paycard?
If the direct deposit is missing, the next step is to confirm the bank account. Does the banking info provided match what was used for the payment? Did the employee change banks and not notify you? Has the employee been paid into this account before? Chances are the answer to one of those questions will get you what you need.
Identify the Scope of the Problem
If everything matches and the employee still claims he was not paid, the next step is to see whether this was a wider issue. As an admin, you can quickly check your own payment to make sure it was received. If you were paid, then it's a good sign that there was no trouble with the file and that something is affecting this one employee or the employee's specific bank.
In the more unlikely event that you were also not paid—and the emails and calls are starting to come in, then it's possible something affected your entire file. At this point, it's time to call your service provider and get to the bottom of it.
Involve the ACH Department
Back to our unpaid employee. If this is a singular issue, have the employee call his bank and ask to speak with the ACH department—not a teller. The employee will want to have the amount and account ready so that the funds can easily be traced. If the employee's banking info was correct, the ACH (Automated Clearing House) department should see the transaction and confirm that it will post shortly. A lot of these situations boil down to bank-specific posting times; while some institutions post at 12:01am on the check date, others can wait as long as early afternoon to post deposits.
But what if that bank account did not match? The employee can still contact his bank's ACH department. At that point, it's more than likely that those funds will be returned to the employer's payroll funding account. When a wrong account number is used, those funds commonly cannot be posted and will be returned to the originating bank.
Consider Alternate Payment Options
Now that you've made good progress on the detective side of the equation, how do we get this employee paid?
There are a few options. If the employee is on site, the first option is to cut an in-house check for the net directly to the employee. The employee can run to the bank to deposit or cash the check quickly.
If the employee is off-site, another option is to initiate a wire directly to the correct bank account for the net. Similar to the wire option, some banks are now offering same-day ACH. (Without an emergency looming, take some time to ask your payroll provider which of these options they offer, so you know when something comes up.)
Lastly, if none of those are viable, you could always see if the employee can wait an extra day, and then run a follow up net reimbursement through payroll.
There you have it: a few quick tips to troubleshoot an unpaid employee. It's never an ideal situation, but it is important to know how to detect the issue and resolve it quickly.
For more information on payment methods and payroll in general, take a look at our comprehensive Payroll Guide.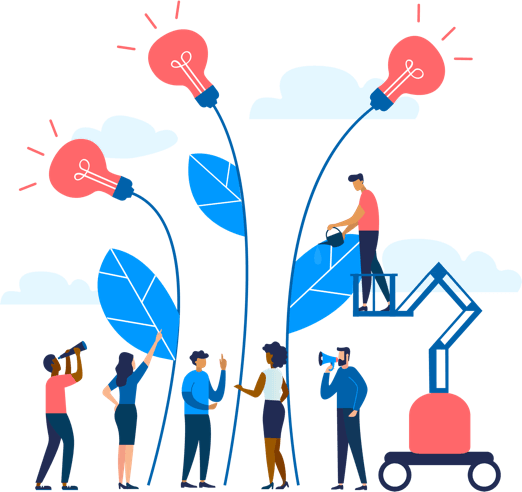 See how Namely's flexible solution will help you streamline your HR processes by having your people, payroll, and benefits info all in on place.
Get a demo
Subscribe
Get the latest news from Namely about HR, payroll, and benefits.
Get the latest news from Namely about HR, Payroll, and Benefits.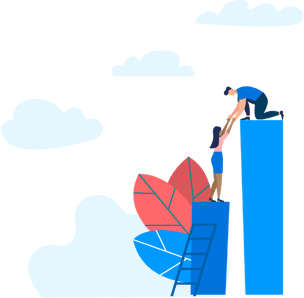 X
Get the latest news from Namely about HR, Payroll, and Benefits.