HR
How I Went from Soccer Pro to the HR Industry

In this HR for Humans story, Kevin Dzierzawski—a Sales Development Representative at Namely—reflects on his major career shift. For more stories at the intersection of work and life, follow @namely_hr. You can also submit your stories here.
Change is never easy. Whether it be a new job, a new city, a new team, a new gym, or just a new routine. But "new" is what I was looking for—and what I inevitably found—and I couldn't be happier.
Rewind a few years back to when I was applying to colleges. I wanted to play soccer, but most importantly, I wanted a great education. My parents always stressed the importance of school. Regardless of what soccer or sporting event was taking place, school came first. No two ways about it. That led me to Dartmouth, where I could play soccer, but above all else, earn a valuable degree.
Every kid dreams of becoming a professional athlete. I didn't think that career path was a viable option for me until I got to college. School still came first as always, but soccer was a very close second. During my summer breaks, I took the common route of doing a summer internship—one year with a wealth management company and the next with a consulting firm. But both experiences led me to realize that what I really wanted to do was keep playing soccer. So, the summer before my last college season, I went to Europe, and set up trials with professional teams in Norway, Sweden, Finland, England, and Scotland. The goal was to earn a contract for the start of the January season, once I had graduated. But I generated more interest and offers than I thought I would. On my last stop in Scotland, I got an offer I could not pass up. The downside? It meant leaving school immediately, not finishing my degree, and leaving behind a team that I was supposed to lead.
My parents made it very clear that I was not going to pursue this unless I had a concrete game plan for completing my degree. Ultimately, they too wanted me to follow my dream and take advantage of something that few people get the chance to live out: life as a professional athlete So, I moved to the UK.
It was a big change, but it was something I wanted to do. Moving to the UK, having a long-distance relationship, and leaving my family and friends was not easy, but it was an opportunity I could not pass up.
I played four seasons in Scotland with two different teams. Three out of the four seasons, I was the only American playing in Scotland. I appeared in over 100 professional contests, competed against some of the most decorated teams and players in the world, in historic stadiums. I learned how to drive a stick shift, drive on the other side of the road, and Scottish—it's not English, don't let anybody fool you. Most importantly, I completed my degree.
Towards the tail end of my fourth season, I started to have pain in my knee. It was always uncomfortable, in pain, and I could no longer do the things I wanted to do on a soccer field. My mind knew what to do, but my body would not allow it. And it became too painful and frustrating. I was out of contract in June, and I needed to fix my knee, but I didn't have time to get an operation and take time off. So, after numerous appointments with doctors and surgeons, I was told there was no solution. My options were to play through the pain, knowing that there would most certainly be long-term damage, or stop playing and choose a different career path.
My dad always told me to map out my career. But there is no way to plan for the unexpected. And the career which I had hoped would last me another 10-15 years had suddenly been altered in the blink of an eye. Unlike most athletes I played with in the UK though, I had a degree.
I moved back home to Michigan and started my search for a job. In what field? I wasn't sure. In what kind of position? I didn't know. My friends from college were my most valuable resource. Listening to people talk about what they liked (and did not like) about their jobs was my starting point. One day, a good friend of mine shared a link to a job opportunity at Namely, where a fellow Dartmouth alum worked.
My initial call with Nick, Namely's VP of Marketing, sounded interesting, but what struck me most was how much he enjoyed his job and the company. It was a casual, but professional conversation, and I came away from the call intrigued. Soon after, I set up a follow-up phone call with the Senior Manager of Sales Development.
What I loved about the process was how quick and seamless everything was. From setting up phone calls, to getting details about the interview process, it all moved very fast. I already had a trip to NYC planned to visit my girlfriend, so Namely allowed my interview schedule to fit in around that trip. I was blown away by the office space, and the people who interviewed me were all extremely nice and respectful.
The following day, I had another interview with a finance company. I arrived for the interview and three of the four people I was supposed to meet with were not in the office. Suffice it to say, the two interview experiences left very different impressions.
Over the course of the next two weeks, Namely reached out when they said they would and offered me a position. I was uneasy, I'll be honest, because I was taking the first job offer I had. But the support from Namely and their willingness to help was incredible. Nick always answered my texts, emails, and phone calls. He held my hand through the process and was free to answer any questions I had. It was a tough decision for me because it was such a big change, but Namely made the transition easy, since I could already see how their core values aligned with mine.
Namely has given me a chance. They allowed me to make a change to take on a new job, move to a new city, connect with a new team, reunite with my girlfriend, and adjust to a new sense of normal.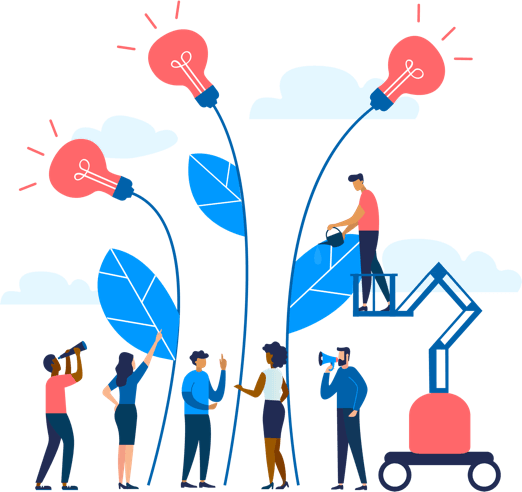 See how Namely's flexible solution will help you streamline your HR processes by having your people, payroll, and benefits info all in on place.
Get a demo
Subscribe
Get the latest news from Namely about HR, payroll, and benefits.
Get the latest news from Namely about HR, Payroll, and Benefits.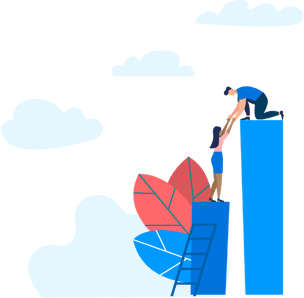 X
Get the latest news from Namely about HR, Payroll, and Benefits.