Benefits
How HR Can Improve Work Travel for Employees

When hiring for a position that requires regular business trips, it's important to consider factors beyond the obvious. If a job candidate will be making contact with global partners, you want them to be charismatic. They should be confident, decisive, and a natural at making others feel at ease. But they should also be the kind of person who enjoys traveling for work.
In 2017, TSheets commissioned a survey of 811 US workers to learn more about their work-travel habits. The survey was conducted by Pollfish to ensure a random selection of respondents. Of these 811 employees, 62 percent said they traveled to another state for work.
Using data from those 502 respondents who had traveled in the past 12 months, let's break down the motivations of employees who travel, discuss their biggest concerns, and share best practices for finding employees who are the right people for a job that involves travel.
Why Do Employees Travel?
Among employees who travel, the largest group (36 percent) does it because it's good for their career. Another 34 percent do it because they love to travel. These are the employees who are most motivated to take their work on the go, and they're the ones who will be happy to continue traveling for years to come.
The remaining third includes employees who would prefer not to travel or only do it for the money. Their motivations for doing the job are much lower, putting them at higher risk of churning.
What Makes Travel Difficult?
Employees who travel face an unavoidable interruption to their daily routine. So it's no surprise the number one frustration for traveling employees is being away from family. Sleep disruption and a poor diet make up nearly a quarter of respondents' complaints, with an inability to exercise taking up 5 percent of the votes.
It's worth considering that the second biggest concern for traveling employees is air travel. Whether that concern is a matter of fear, anxiety, or simple distaste, all these feelings can add up to extreme stress. And as we well know, stress is a key component in employee turnover.
Finding the Right Employee for the Job
Ideally, the right person for business travel is someone who doesn't mind being away from home, enjoys air travel, and wants to see and experience new places.
How do you find that person? Here are five questions you should ask before promoting or hiring someone for a position that requires travel:
Has a fear of flying ever held you back from traveling somewhere you needed to go?

Do you consider traveling for work more of a joy or a burden?

Has a lack of sleep ever caused you to underperform professionally? If so, how will you ensure this isn't a problem in the future?

How comfortable are you with spending weekends away from home?

If chosen for this position, what can we do, as a company, to help you stay healthy while traveling?
Note that none of these questions ask about the employee's family, state of health, or age. They are related to the job at hand. Be sure to review the US Equal Opportunity Commission website prior to creating interview questions, so you know which topics are off limits.
How to Make a Traveling Employee more Comfortable
As HR, it may not be up to you who holds a traveling position for your company, but either way, it's important to make sure that person feels valued by making their experience as easy and comfortable as possible. Here are a few ways you can make employees' time away from home as stress-free as possible.
1. Give your employee the perks of air travel.
The debate over who owns the frequent-flier miles racked up by traveling employees is an argument as old as time (seriously, check out this article by "The Washington Post" from 1991). That said, employers can earn major points with their mobile employees by giving them those miles at the end of the year to use how they like (family trip to Disneyland, perhaps?).
Joining a membership program may also give your traveling employee additional perks that could make air travel less stressful. Some membership programs (like the Delta Sky Club) offer travelers room in their private lounge where they can relax before their flight. Having a place to kick back and get a bite beyond the typical airport cuisine may be just what your employee needs after the hustle and bustle of going through security.
And speaking of security, if your employee hasn't already registered for TSA Precheck, why not offer to cover the cost so they can get through security faster and easier? Skipping the long lines through security benefits employers too, as it lessens the chances of your employee missing their flight due to unforeseen airport traffic.
2. Consider their needs when booking hotels.
When booking a hotel, check for amenities like an on-premises gym and a continental breakfast. If you prefer to let employees make their own reservations, give them a company-payment credit card to use, rather than asking them to pay for it upfront. Remember, for 9 percent of employees, having to pay for their travel expenses is their biggest frustration.
Giving your employee the freedom to make travel-related purchases without pulling money from their personal bank accounts is one way employers can empower their workers while also putting them in control of lodging and dining that fits their needs.
3. Help them keep family time sacred.
Dedicated employees are often willing to give up their evenings, weekends, and even holidays for the sake of their company's goals. But even the most dutiful employees have families, and asking your employee to give up their weekends to travel is bound to take a toll.
Promote a healthy work-life balance by creating policies that keep home time sacred. When your employee isn't traveling, encourage them to turn their email and work phone off, and then support them by providing adequate coverage to meet any challenges that might arise as a result of that policy. Your clients may not always appreciate this policy, but plenty will respect your decision to put employee mental health first.
---
Traveling for work isn't for everyone. But when you hire the right people for the job and support them through thoughtful, proactive perks and policies, you can get the most out of your traveling employees, both in dedication and productivity.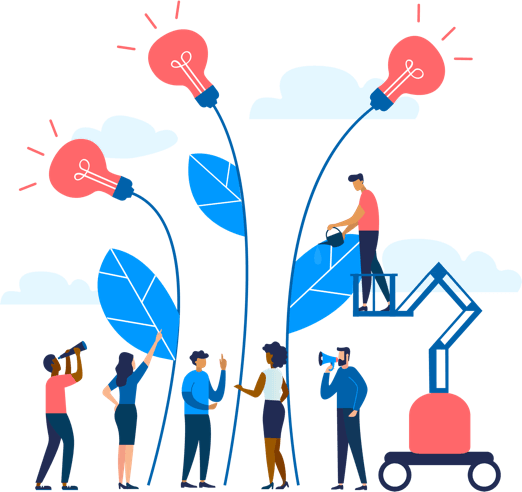 See how Namely's flexible solution will help you streamline your HR processes by having your people, payroll, and benefits info all in on place.
Get a demo
Subscribe
Get the latest news from Namely about HR, payroll, and benefits.
Get the latest news from Namely about HR, Payroll, and Benefits.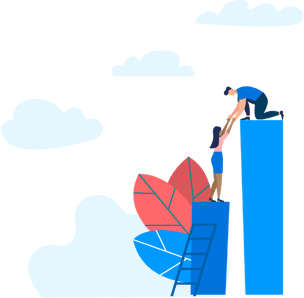 X
Get the latest news from Namely about HR, Payroll, and Benefits.