HR
Experts Predict the Future of HR

The field of human resources is changing. In our HR Redefined series, we give innovators a medium to share personal reflections, professional advice, and best practice guidance.
The following is a recap of a panel discussion at Namely's HR Redefined 2018. For a full recap of the conference, click here.
HR has come a long way from the days of endless stacks of paperwork and massive file rooms. Today, online software and tools have made paper obsolete, and the profession is more metric-driven than ever before. But what's around the corner for HR?

Four veteran HR professionals have a hunch. At a panel earlier this month, George LaRocque, Founder and Principal Analyst of HRWins, Debra Squyres, Chief Client Officer of Namely, Peter Phelan, Founder and CEO of ValuesCulture, and Cheryl Roubian, Director of Talent and Head of People at Greenhouse, shared their predictions. Our recap is below.


George LaRocque (HRWins): Before we discuss the future, we should start with the past. How did you all start in HR?
Cheryl Roubian (Greenhouse): I started my first job in HR in 2012. I was watching what was happening in the New York tech space and noticed there was a need for a culture-focused role within my company. Previously, I had been handling onboarding and training on our Customer Success Team, which I loved. When I looked for other jobs, I could only find HR openings and I knew didn't want to be in HR. Fortunately, I had the opportunity with my company to create my own role. I created and proposed the role for myself, but I insisted it should be part of the Ops team. They took one look at my job description and said, "That's an HR job" and the rest is history.
Debra Squyres (Namely): My first job in HR was in the employee relations department of a financial services company. That was in 1992. I was working my way through college, so I needed a job closer to school so I could get to class at night. It was just the right job for me. When I started as an Employee Relations Specialist, women weren't allowed to wear pants at work. It was in the policy manual. That was a long time ago in a galaxy far, far away.
Peter Phelan (ValuesCulture): I was pretty intentional about my HR career. I studied Commerce before going on to get a Masters in Business and HR. In 1995 I got my first job at an executive search firm. My role was in comprehensive resources, but it was less comprehensive and more about being resourceful (laughs).


GL: Based off of where you started in the industry, how have you seen HR change over time?
DS: In the nineties, we were plagued by slow decision making and no actual systems. We had lots of paper and files, and we still had to print payroll checks. Today, there's an emphasis on leveraging technology, driving engagement, and fostering a great culture. We're more invested in our employees than ever before.


GL: That's a big shift from where we were 15 or 20 years ago. In a lot of environments, I think that shift is still happening. What's causing it?
DS: The war for talent continues to rage on. We have very low unemployment, 10,000 baby boomers retiring every day over the next decade, and Gen Z entering the workplace. Employees are in the driver's seat now more than ever when it comes to choosing where they want to work.
PP: I think it's all about data and transparency. Employees now know what their options are. They're an informed seller with lots of information at their fingertips. Between reading reviews on Glassdoor and reaching out to connections on LinkedIn, employees can easily get the inside scoop. It's a more mature market. Frankly, it's about time.


GL: How do you see HR as a whole changing right now?
DS: The single biggest factor impacting change in our organizations is the demand for talent. It's harder and harder for companies to maintain their employer brand in the age of LinkedIn and Glassdoor. The talent out there is driving the change.
PP: What I'm seeing more often is the "gig economy" phenomenon. In global employment, you get the work done by someone who's really skilled, but might not qualify for a full-time job. I think that's something we're going to see more of.


GL: On the subject of the gig economy, Department of Labor stats show that as much as 50 percent of the workforce is not full time. That's a real challenge from a management and HR perspective. How do you think this will impact HR in the next few years?
CR: I think we haven't figured out the actual gig economy yet. We love the idea of people coming together and doing smart things, but they are essentially contractors for a sustained period of time. I think we need to give more structure to the people who work that way. We just aren't there yet.
DS: In the next five to 10 years, I think we're going to see the emergence of employees who don't have a specific job description. Their jobs will be based on the company's needs at the moment and their particular skill set—we'll get work done in a fundamentally different way. We'll have to determine how to assess skills, develop talent, and keep employees busy and productive in interim assignments. It's our problem to solve, and I think it's going to be a lot of fun.

GL: What truly innovative HR practices or processes stick out to you?
CR: We generally don't see HR teams going in a corner, building something, and trying to push it out to the rest of company. Now, we're engaging staff and managers in the work prior to producing a new initiative. We recently built guidelines for using Slack and led a workshop with employees to involve them in the process. Either you put in a little work to include employees on the front end, or a whole lot of work on the back end trying to get people to embrace your policies. I think we'll see teams investing more in the front end.
DS: I've seen the same shift that Cheryl mentioned. It's less about creating policies in isolation and more about using the talent you have. I've seen a lot of companies encouraging leaders and employees to share their expertise by developing programs that can be used within the organization. Not only does this increase employee buy-in, but it's also a creative way to use your resources. Every colleague across the organization owns the employee experience and should have an impact on it.
PP: A trend that I'm seeing is the shameless copying of other companies' best practices. You don't have to come up with amazingly innovative programs and initiatives within your four walls. There are tons of companies that publish amazing, helpful content. You can get 80 percent of a new program from elsewhere and customize the last 20 percent to fit your company culture.


GL: While pulling employees into the process may help with buy-in and ownership, is it scalable?
DS: I think it's one of the only ways you can scale the modern organization. HR often doesn't get the staffing that we need, so we have to leverage the resources we have. When you crowdsource from your colleagues, there's actually a shorter time needed for adoption because you don't deal with the same kind of change curve.
PP: I think it will scale well if your approach of getting feedback works. Often times, if you include a progressive leader within your organization in your brainstorming session, you then have a stamp of approval from somebody visible who is not in HR. Then, you can bring it to your team and finetune it to fit different offices.


GL: We've been talking about people analytics for years. HROS' report found that 40 percent of HR professionals plan to use more data in the next few years. What are your thoughts on the future of people analytics?
CR: I think it's empowering people teams to talk about ROI and drive business need. Before, it was difficult to measure HR's impact. Having more analytics gives us the ability to say, "You want us to accomplish XYZ? Well, it's going to require this, and here's the data that backs that up. And by the way, here are all the people we need to hire."
DS: I think it helps drive us to a place of proactivity and where we can step in and correct things much faster than before. I think it's truly going to empower us to drive the performance of the business and quantify that in new ways.


GL: If you could give the audience one piece of career advice, what would it be?
PP: If you want to see where the talent acquisition function will go in the future, look to marketing and sales for progressive solution selling versus hard selling. As for HR business partnerships, I'd say look to your chief client officers and what they're doing with sources of revenue and how they treat customers. We need to make sure our employees, who spend most of their waking hours with us, are getting a similar amount of analysis and attention.
CR: I would say engage the businesses and orgs that you support. The most successful organizations are the ones that HR is not an effort given by a team but an effort given by the whole organization. If you have great people around the organization, the more impactful and effective your programs and initiatives will be.
DS: I'm going to cheat and give two pieces of advice. First, if you're an HR leader or practitioner who hasn't worked in the business, take a rotation in the business. It expands your perspective in ways that I cannot describe. It will have a profound impact on your ability to establish partnerships with the business and to approach problem solving. The second is to never stop learning. It's an investment in yourself and the most important investment you can make.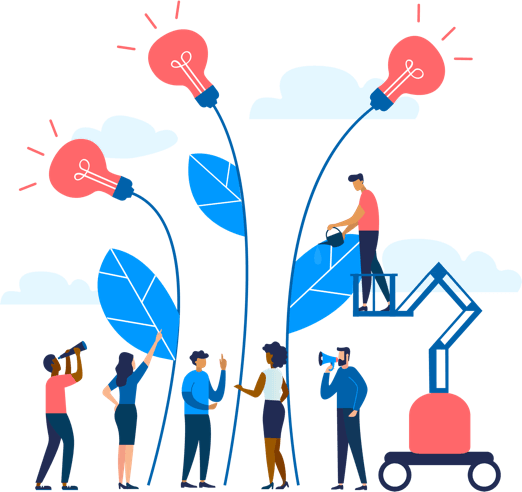 See how Namely's flexible solution will help you streamline your HR processes by having your people, payroll, and benefits info all in on place.
Get a demo
Subscribe
Get the latest news from Namely about HR, payroll, and benefits.
Get the latest news from Namely about HR, Payroll, and Benefits.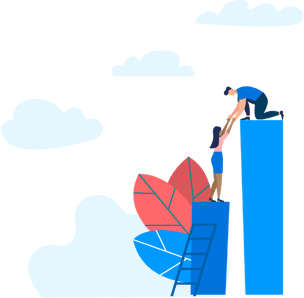 X
Get the latest news from Namely about HR, Payroll, and Benefits.