Benefits
Beyond Perks: How to Uplevel Your Benefits Package

The field of human resources is changing. In our HR Redefined series, we give innovators a medium to share personal reflections, professional advice, and best practice guidance.
The following is a recap of a panel discussion at HR Redefined 2018, moderated by Matt Monahan, VP of Benefits at Namely and featuring Colleen McElroy, Benefits Consulting Team Lead at Namely; Brett Davis, Senior New Business Manager at Cigna; and Asha Mungara, Director of People Operations at b8ta.
Busy May 6-7? Join us at HR Redefined 2019 for even more panels led by industry experts and thought leaders. Grab your tickets now!
Benefits are a crucial piece of talent acquisition, engagement, and retention. At Namely's HR Redefined 2018 conference, we brought together industry experts to share their advice for maximizing your benefits offering. Learn how to set your company apart with their tips:
Start with the Basics
Before evaluating novel perks, make sure your current medical offering is a good fit for your employee population. Medical insurance is the second largest form of compensation after salary, so make sure this money is not going to waste. Employee needs are different for diverse segments of your workforce—for example, if your company includes both a corporate office and warehouse environment, take that into account.
Once you optimize your benefits package, communication is key. "You can offer the best health plan in the world," says Colleen McElroy, "but if employees don't understand it, they're not going to use it." With good communication comes increased participation, awareness, and even behavioral changes.
Use Data as a Guide
Data is hugely important when it comes to making decisions about benefits programming. If you are on a fully insured health plan, you may not have access to as much claim and utilization data as with self-funded or level-funded plans. "Survey employees or create a focus group to learn about employee needs and wants," suggests McElroy. "Don't throw money around blindly, but identify where employees are seeing gaps and find a way to address them." Data can help you design meaningful programs and also identify areas where you could reduce costs.
"In my previous role, we tried to implement biometric screenings, but it didn't go well," shares Asha Mungara. "Employees wondered why we were requiring this, and it just wasn't a good culture fit. We changed course and did a Fitbit step competition. It was a huge hit with 50 percent initial participation, weekly prizes, and a grand prize at the end. You have to be cognizant of what's right for your individual organization."
Communication is Key
"If there's one thing you'll hear over and over again," says Matt Monahan, "it's that communication is paramount to success. Nobody is going to know how great their benefits package is unless you tell them." Benefits are complicated, and it takes work to convey value to employees.
The best moment to communicate is during open enrollment. Consider how your population likes to receive information—paper, digital, in person? Then, incentivize employees to adopt new programs early on. You might offer a financial incentive such as an HSA match or raffle prize for anyone who takes that first step. According to Mungara, education can be simple. "List all the benefits that you offer employees for free. They tend to be overlooked, so sometimes you need to break it down to the basics."
Get Leadership Buy-In
Once you know what matters to employees, it's time to get leadership on board. "At Namely, we offered a six month trial of Peerfit," shares Monahan. "Employees are given credits to use at a variety of fitness studios. We encouraged all of the team leads to sign up for a class and invite their team members. We expected to see about a five percent adoption rate, but we saw 20 percent––in fact, we almost had a mutiny on our hands when the trial ended."
Start Small
Expanding your benefits offering doesn't have to break the bank. In fact, most insurance providers already offer services within your existing plan. For example, dental plans often provide extra visits for pregnant women, most medical providers will help employees find in-network doctors, and Life & Disability plans often include access to employee assistance programs (EAPs). Ask your provider about services that employees may not be aware of, and remind employees that they have access to resources around mental health, personal finance, and more.
You can also build your own custom wellness initiatives at low or no cost. "Building a wellness committee encourages involvement throughout the organization," says Brett Davis. "At the Cigna office, we started a program called 'Talking Taste Tuesdays.' Once a month, for 20 minutes, we get together to chat about the benefits of different health foods. It's one fun way to incorporate wellness into the daily routine."
Stay Current on Benefits Trends
A good benefits package isn't just about physical health. For example, Talkspace provides mental health services, allowing employees to reach certified therapists digitally 24/7. Similarly, student loan repayment and financial wellness perks can also contribute to a more holistic benefits package.
As the health tech industry continues to grow, there's an increasing number of concierge services to help employees navigate the medical industry. These services help employees save money and access second opinions—which means fewer questions for HR teams.
Forward-thinking and personalized benefits give companies a leg up. "We compete with the Googles and Ubers of Silicon Valley," says Mungara. "We don't try to outdo them, but we make it clear that the benefits we provide reflect employee needs and our company's culture. That's how you stand out and differentiate yourself in such a competitive space."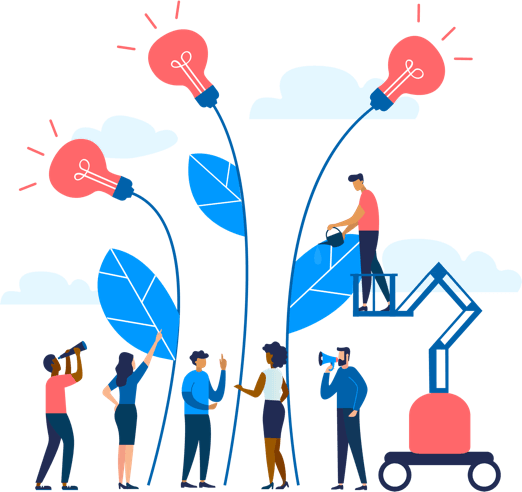 See how Namely's flexible solution will help you streamline your HR processes by having your people, payroll, and benefits info all in on place.
Get a demo
Subscribe
Get the latest news from Namely about HR, payroll, and benefits.
Get the latest news from Namely about HR, Payroll, and Benefits.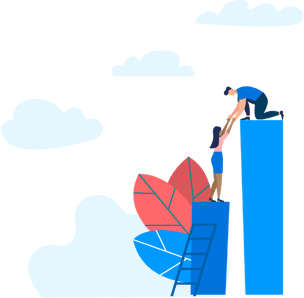 X
Get the latest news from Namely about HR, Payroll, and Benefits.