HR
The Best Moments from #SHRM17

There's nothing quite like SHRM—when over 16,000 HR professionals from across the country come together for sessions, networking, and fun. At this year's SHRM conference in New Orleans, we sent two Namely clients, Ariel Lopez, Human Resources Manager at Geek Powered Studios and Shayleen Stuto, Human Resource Manager at TechnologyAdvice, to join the mix. Ariel was attending SHRM for her very first time, while Shayleen was a second-time attendee.
Before setting off for the Big Easy, Ariel and Shayleen had scanned the sessions and set goals for the conference. Both went into SHRM with a focus on increasing employee engagement—and left with notebooks full of great insights and actionable advice from the experts.
Here are their top five #SHRM17 highlights:
1. #HustleMuscle
The unanimous hit of the conference was Sunday's keynote speech given by Kat Cole, Group President of FOCUS Brands. Cole's keynote covered mistakes she's made in her career and how she overcame those challenges. She told attendees about what she deemed one of the worst mistakes she has ever made during her tenure as the President of Cinnabon—not being a stronger leader during a key product launch—and how she bounced back from it.
Both Shayleen and Ariel noted that the talk left them feeling inspired and ready to go out and make a difference in their respective companies. "She's an amazing and powerful speaker," says Ariel. "Kat gave out the hashtag #HustleMuscle, which she explained was all about putting in the hard work (or hustle) to achieve your initiatives." According to Shayleen, Cole advised attendees to "go after it before you're ready," which resonated with her as someone still relatively new to the HR space.
2. HR, Party of One
Many small and mid-sized companies operate with a one-person HR team, and this person must often learn the ropes on the job with limited guidance. SHRM offered a variety sessions tailored to the pain points of these smaller HR teams, and workshops helped attendees build a network of other HR professionals facing similar challenges across a variety of industries.
Both Ariel and Shayleen attended these meetups and found a wealth of guidance and connections. "Technically I have a two-person team," Shayleen confessed, "but I'm the one who has to really know the ins and outs of HR, so I wanted to learn as much as I can!"

3. The Seven Steps to...
SHRM is notorious for its massive scale, which is why Ariel and Shayleen came prepared with a list of the sessions they wanted to attend. They noted that the best sessions gave them a notebook full of actionable tips to bring back to work. For small HR teams like theirs, actionability is crucial so they can quickly put their fresh conference ideas into practice.
"I attended a session called '7 Steps to Creating Bulletproof Documentation'—which may sound boring, but it helped me so much," says Ariel. "I spoke with the presenter for 45 minutes after the session ended, and I came out with steps to implement an entirely new documentation process in my company."
Shayleen attended a session called "Simple Truths of Appreciation and Recognition" and walked away with several ideas to boost employee engagement. "When we went into the session, there were thank you notes on every seat," says Shayleen. "It just shows that even a small gesture can go a long way. The presenter also suggested that we start every meeting with three minutes of good news to get everyone in a positive mindset before diving into problems."
4. New (and Namely) Friends
With more than 16,000 HR professionals in attendance, an expo hall featuring over 650 exhibitors, nightly happy hours, and countless workshops, attendees had ample opportunity to mingle and network.
"I met so many different people," shares Ariel. "It really doesn't matter what industry you're in, we all come up against very similar HR challenges." During her time at SHRM, Ariel led a Q&A session at the Namely booth in the expo hall and spent some time exploring New Orleans with the team. "It was a real highlight getting to hang out with the Namely team. They totally took me in and welcomed me!"
Shayleen noted that as a return SHRM attendee, it was a goal of hers to establish lasting connections with other HR professionals from across the country. Doing so proved to be easy: "The people I met were all incredibly nice! Sometimes HR gets a bad rap, but everyone at SHRM was so full of positivity."
5. Beignets, Of Course!
New Orleans was the perfect backdrop for this year's SHRM. Despite a packed schedule, everyone managed to find a little time to do some exploring.
From live jazz shows to the Frenchman Art Market, the fun at SHRM extended far beyond the Convention Center. And we can't forget to mention our favorite stop: classic beignets at Cafe Du Monde.
These are just a handful of our favorite #SHRM17 moments. For more coverage of the conference, check out the SHRM blog.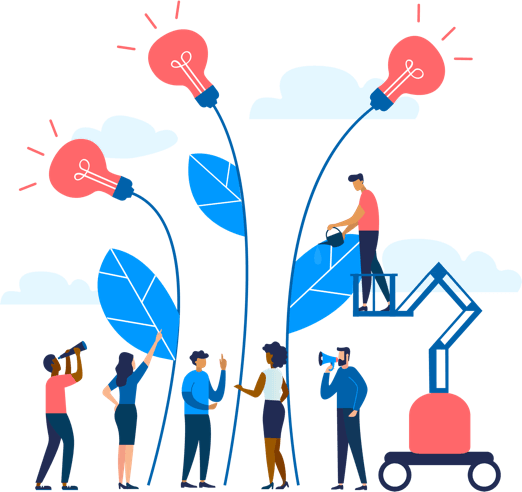 See how Namely's flexible solution will help you streamline your HR processes by having your people, payroll, and benefits info all in on place.
Get a demo
Subscribe
Get the latest news from Namely about HR, payroll, and benefits.
Get the latest news from Namely about HR, Payroll, and Benefits.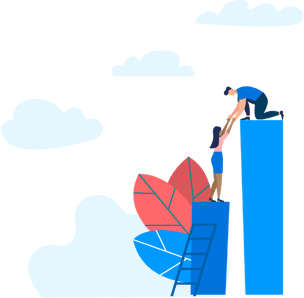 X
Get the latest news from Namely about HR, Payroll, and Benefits.