HR
The Inside Scoop on Ben & Jerry's Unique Company Culture

Despite the surplus of national food holidays on our calendar (National Hot Pastrami Sandwich Day, anyone?), there was one that caught our eye. As it turns out, July is national ice cream month—a celebration we can gladly get behind.
In honor of the occasion, we turned to one of our favorite ice cream companies, Ben & Jerry's. We spoke to Jane Goetschius, Senior People Mission Manager, to understand how HR operates in the world of Cherry Garcia and Half Baked.
Read on to learn what a "Joy Gang" entails, why you should consider puppetry as a communication technique, and which Ben & Jerry's flavor best represents HR.
We often hear from HR professionals who say they "fell" into the field. How did you get your start in HR?
JG: I actually studied HR and purposely went into the field. At that time, HR was called "Personnel Management." I chose this [career path] because I always had an interest in human development. HR seemed like a natural place for it, and human development is one of the things I love most about the role.
What is your favorite part of HR?
JG: I love lifting the impossible to possible. I think you can do that in any role, but I enjoy figuring out difficult things, particularly around human and organizational development.
How long have you been at Ben & Jerry's, and how has your role evolved over time?
JG: Twelve years. It's the longest I've stayed at any company. I've had great roles and opportunities in many different industries along the way. I would say this is a fabulous place for many reasons. What's not to like about making the best ice cream around (in my opinion!)? And we really are a social and environmental justice company who makes ice cream. The mission is very compelling and needed in our world more than ever.
I've always been focused on human development and the culture, but the role has gotten more strategic. We have a wonderful partnership with Unilever, and many important HR services are handled through that partnership. I set the strategy for everything from onboarding to recruiting, working closely with them.
Tell us about your creative title, "Senior People Mission Manager."
JG: At Ben & Jerry's we have a three-part mission: a product mission, social mission, and economic mission. I wanted my title to connect, which is where "people mission" comes in.
How would you describe the Ben & Jerry's culture in one word?
JG: Appreciative. What I mean by that is in two veins: First, I'm totally grateful that I've had twelve years at Ben & Jerry's. This place has taught me how to do HR in a different and unique way. And second, I appreciate the wonderful and weird parts of our culture here.
Ben & Jerry's is known for having some pretty special perks (from an employee nap room to a welcoming dog policy). What are your current favorite culture initiatives?
JG: There are so many to choose from! For starters, the "Joy Gang," which is a group of employees that try to find ways to make the day more fun. They find great projects to do with the organization—anything from a Sundae day to a game day. It's driven by amazing employees who make up far better things than I could.
We also have a canine committee, another employee-led team. They manage everything around how to have a pet here. It's really rare that we have an issue, but when we do have a challenge, we get creative in helping even our K9-5ers, with their own development and finding success.
My favorite culture initiative right now is figuring out how we're going to be more globally collaborative. We're calling the project "Growing together in appreciation." We have to figure out how to double the business in different places, and how the people that have lived and breathed Ben & Jerry's for many years can share their incredible wisdom with their colleagues around the world.
One of the lessons we consistently have learned is that we approach things as we know them to be in our country or our Vermont community. There are always challenges connecting on an emotional level over the phone—and as you can imagine, Ben & Jerry's is high in the emotional component. We have to engage people who may not have the opportunity to be immersed in Vermont and fully "get" our quirkiness at first.
Ben & Jerry's is a B Corp. How does that affect your HR practices?
JG: It's a great tool to sharpen your practices. We just did our assessment, and we analyzed what we need to do better. Oftentimes, it's stuff you take for granted.
For example, we do internships, but haven't followed up with what happens with those folks. Did we even give them some type of review?
It also impacts what we show in terms of measurement out of the HR side. We look at HR data, but don't always share results with our employees.
What are the HR challenges you're most focused on over the next six months?
JG: Really it's to land this organizational development initiative and culture-strengthening. I don't like to use the word "change" around culture, because our culture is extraordinary. I think of it as weaving new practices into a culture tapestry, so that it will support the growth that we need in people and in innovation.
We're also focused on pushing decisions away from a hierarchical leadership team to a network of teams. We flipped the org on its top, and leaders are really going to rely on employees to make decisions. We have to grow employees to support them in this new way of working and ask them to be leaders in their space. This all starts with us at every level.
What has been the best day of your HR career so far?
JG: I have a lot of great days, but here's a fun one. I broke out of my traditional communication method in a large site meeting. I did a puppet show, and I used puppets to talk about the role of HR! I don't know where it came from, but I landed the message in such a playful way. People were so surprised. HR has connotations attached to it, so it shocked everyone that I could go to that place.
If you had to relate your role in HR to a Ben & Jerry's flavor, what would it be and why?
JG: Everything But The... We all talk about HR strategy, but I deal with everything from making sure our curvy slide is prepped for its next challenger (or victim) to a benefits challenge to helping a manager grow his or her team. There's the whole gamut.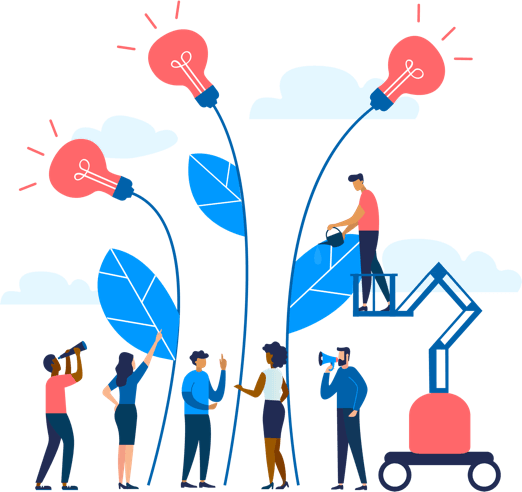 See how Namely's flexible solution will help you streamline your HR processes by having your people, payroll, and benefits info all in on place.
Get a demo
Subscribe
Get the latest news from Namely about HR, payroll, and benefits.
Get the latest news from Namely about HR, Payroll, and Benefits.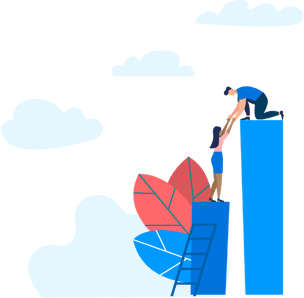 X
Get the latest news from Namely about HR, Payroll, and Benefits.