HR
A Day in The Life of an HR Professional: Dina Amouzigh

What does an HR person do all day? Every HR professional knows there's no such thing as a "typical" day at work. In our Day in the Life series, we speak with pros from a variety of cities and industries to get a snapshot of their work lives.
Title: People Operations Manager
Company: CareDash
Location: Cambridge, MA
Industry: Healthcare Tech
Number of Employees: 30
HR Team Size: 2
Years of Experience: 2 years
College Major: Applied Psychology and Entrepreneurship
Favorite Part of HR: "I'm fascinated by the quasi-philosophical questions that arise from people management and HR. Questions like, "How do people understand value and seek recognition, and how does that impact performance management?" Or, "What is productivity and how can we enable people to be more impactful in their work?" There's certainly a lot to unravel and learn!"
At CareDash, Dina Amouzigh works to keep a healthy balance between recruiting, HR administration, relationship management and project work. Her days often center around reactive tasks based on the needs that arise within her teams and employees' lives. One thing that makes it all worthwhile? CareDash's employees are extremely tight-knit, making her day-to-day tasks smoother and more enjoyable overall.
Here, she gives us a peek at an average day in her life:
9:15 a.m.: I arrive in the office and start checking in with employees and my team. Flexible work hours are a great privilege. Then I grab my tea, respond to urgent emails, and start prioritizing my daily tasks.
10:00 a.m.: I dedicate this time in the morning to responding to the rest of my emails. People email me frequently with questions about HR administrative issues such as expense reports, payroll, and IT needs. I also respond to candidate emails and incoming hires, and check in with our accountant or off-site employees.
11:00 a.m.: Next I focus on making progress on my top priorities. Right now I'm planning three projects: Company-wide Bias Awareness Training, a new interview structure and training as we're approaching recruiting season, and an HR FAQ info session. After I complete these projects I'll be working on developing a two-week January Externship Program focusing on minorities in the tech industry and doing a deep dive into people analytics.
1:00 p.m.: Lunch time! I try to always grab lunch with people at the office, that way I get to check in with them and see how they're doing. I try to ask questions about their ongoing projects, or team-wide events, but I also try to know a little bit about everyone's life outside of the office (as long as they're open to sharing!).
1:30 p.m.: I frequently find that by this time in the day, a reactive inquiry has come up. Today, that meant questions about performance evaluations, stock options, and troubleshooting WiFi issues. Those outlier tasks can sometimes take up a good amount of time, but I find these unplanned inquiries add a bit of variation to my day.
2:30 p.m.: Every day I'm checking in with someone from at least one team—whether it's a new manager who has an upcoming 1:1 for an unusual conversation or a manager whose new direct report just completed the 90-day mark.
If I'm able, I try to schedule interviews for this block of time, or spend it looking over the candidate pipeline, ensuring we're passing the right candidates, making sure I'm knowledgeable about everyone who has made it past our resume screening, or just making sure we're getting enough candidates in. As a startup, it's important to hire candidates that also truly believe in what we are working to accomplish—they need to be outgoing, driven, and willing to interact with colleagues they may not typically work with in a different environment.
3:30 p.m.: Around this time every day, we have a fun, office-wide event that we call Stretch Time. This came about from our employees who wanted to improve their afternoon efficiency by breaking up the sometimes long period of time from lunch until the end of the day. Many of our employees also noted that they felt sore from exercising.(We have a very active office and employees love to take advantage of our office bikes for quick lunch-break rides!) So we created Stretch Time where for 10-15 minutes, we convene by the People's Team desk area and do some stretching exercises. It's a good way for people to take a much needed break, get energized, get their blood flowing, and build relationships with their peers.
3:45 p.m.: I use this time to wrap up any pending priorities and tasks I've set out to accomplish or complete today. If I'm ahead of schedule, I use this time to sort through potential candidates and recruiting.
5:00p.m.: Towards the end of the day, I check in with a few Slack HR Community channels that I'm part of, or I spend 15-30 minutes looking at blogs and researching best practices in the People Operations space. I try to stay knowledgeable about developments in the field and think about how to implement them at CareDash. Culture and employee happiness are a priority to us, and we're always thinking about the many factors that impact our employee experience.
Stay tuned for more in our Day in the Life series, where we showcase the minute-by-minute responsibilities of real HR professionals.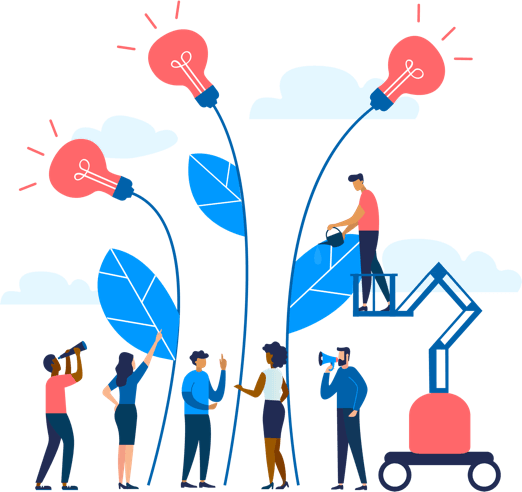 See how Namely's flexible solution will help you streamline your HR processes by having your people, payroll, and benefits info all in on place.
Get a demo
Subscribe
Get the latest news from Namely about HR, payroll, and benefits.
Get the latest news from Namely about HR, Payroll, and Benefits.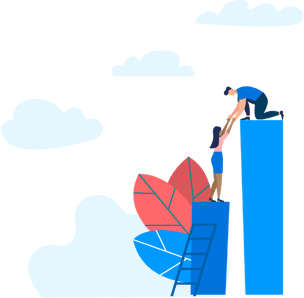 X
Get the latest news from Namely about HR, Payroll, and Benefits.