HR
A Day in The Life of an HR Professional: Cathi Stojkov

What does an HR person do all day? Every HR professional knows there's no such thing as a "typical" day at work. In our Day in the Life series, we speak with pros from a variety of cities and industries to get a snapshot of their work lives.
Meet Cathi Stojkov
Title: Director of Talent Management
Company: Brightmont Academy
Location: Michigan
Industry: Education
Number of Employees: 120-170 across all campuses
HR Team Size: 2
Years of Experience: 8 months
College Major: BS in History and Social Studies Education, Secondary Teaching and Blended Learning Certified, M.Ed Organizational Learning Design and Performance
Favorite Part of HR: "I love supporting and serving our employees to help them reach their full potential. They work directly with the students, so it's inspiring to provide purposeful service and tools to help them achieve their teaching goals."
Cathi Stojkov splits her time between talent acquisition and employee development at Brightmont Academy, an accredited private school for students in grades 6-12. She previously held the Campus Director position for the Michigan area Brightmont Academy campuses. As the Campus Director, Cathi supervised and mentored teachers, which helps her understand the needs of her colleagues and make better hiring decisions in her HR role.
Each day brings new opportunities for Cathi. Here's a behind-the-scenes look at just one day in her life:
9:30 a.m.: Arrive at the office.
10:00 a.m.: Review interview schedule. We have schools in four different time zones, so these can fall anywhere from 10 a.m. until about 8 p.m. There has to be some flexibility when I screen or interview candidates–especially those who are still active in their current position–so I'm available when they're available.
10:30 a.m.: When I'm not doing interviews, I focus on compliance, administrative work, and collaborating with other departments to develop staff and build culture. I update all staffing changes and files to ensure we are compliant with local regulations.
11:30 a.m.: Write job postings for open positions. It's important to make these engaging to attract top talent and encourage qualified candidates to apply. This effort is supplemented by ongoing branding efforts to optimize our presence on social media, mobile devices, and career websites, and I work closely with our marketing and development departments to show interested applicants who we are and what we offer.
Beyond brand promotion and maintenance, we also host career days on our campuses. This strategy has been a huge success! Local professionals who are interested in applying to our organization can come onsite to see the role first-hand, bring their resume, and discuss potential fits.
12:30 p.m.: Lunch time!
1:30 p.m.: I work on strategic ways to provide knowledge and tools to support our teachers. We're always looking for ways to help them find job satisfaction and success with their students. We provide weekly 1:1 coaching with our staff in all departments, as well as mock interviews and trainings on mentoring, interviewing, and onboarding to help new teachers be successful.
It's crucial to offer your employees services and tools that support them to excel, so that they can focus on their students without any administrative distractions. Our team accomplishes this with a lot of professional training in our academic department.
I also send out regular surveys to teachers to find out what they need, like, and don't like. I ask them exactly what type of services they want, and then I work on getting them those services. A workplace that listens and helps nurture employee skills has proven to bring about higher employee retention and decrease turnover.
2:30 p.m.: Maintaining and updating policies, procedures, and materials for the upcoming school year. I need to ensure that all updates go into the employee handbook so that it has the correct and up-to-date information.
I ensure that there is comprehensive communication around any policy updates and procedures throughout the corporate and leadership departments. For example, we have a resource library with all of the data and forms for each department. This helps simplify the process and ensures everyone has access to the most recent information.
3:30 p.m.: Informal onsite check-in with one or two campus directors to answer any questions that have come up. It's important to have regular in-person conversations with employees, rather than just over email, to build employee trust.
4:30 p.m.: Next, I turn my attention to the three employees who I am currently working with to coordinate either a relocation or growth opportunity. Our culture supports advancement of qualified employees to higher positions, and we also work closely with employees who need to relocate.
One of our current employee's spouse was transferred to a different state in which we have a campus, so I am working with her to help her stay with our organization and find a position on the local campus.
5:30 p.m.: Schedule screenings and interviews with candidates. It's crucial that the employee has a good experience with the company from start to finish, so I spend a lot of time evolving the hiring process from application submission, to new hire paperwork, to onboarding.
8:00 p.m.: Once all of my interviews are finished for the day, I pack up and head home.
Stay tuned for more in our Day in the Life series, where we showcase the minute-by-minute responsibilities of real HR professionals.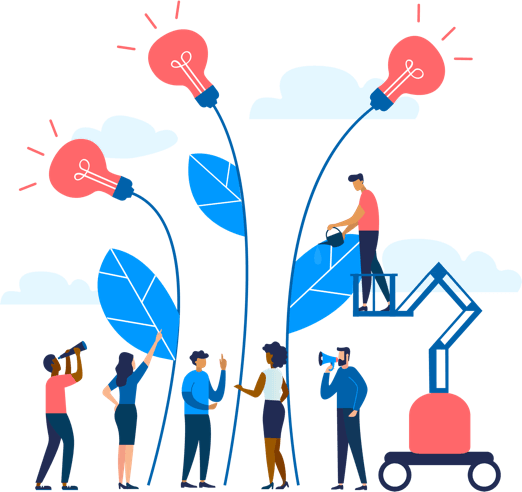 See how Namely's flexible solution will help you streamline your HR processes by having your people, payroll, and benefits info all in on place.
Get a demo
Subscribe
Get the latest news from Namely about HR, payroll, and benefits.
You May Also Like
Get the latest news from Namely about HR, Payroll, and Benefits.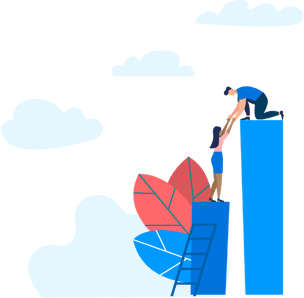 X
Get the latest news from Namely about HR, Payroll, and Benefits.