Talent
How To Handle Employee Layoffs: 7 HR Tips

HR is all too familiar with the hazards and consequences of company downsizing. Delivering news of layoffs, pay cuts, and furloughs is never easy, but unfortunately, laying off employees is a responsibility that falls on many HR professionals.
Though there is no set standard for laying off employees, there are some basic principles to follow.



How to Handle Layoffs
As companies continue to face employee terminations, layoffs, and furloughs, employers must be prepared for them. Reviewing legal considerations, developing a transition strategy for laid-off and furloughed employees, ensuring emotional support and other resources for impacted employees, and building severance packages are all crucial to consider before implementing employment decisions.
Here are some considerations for your process on how to lay off employees:
Establish Employee Criteria
Once your organization has confirmed its new structure or reason for layoffs, it's critical to create a fair vetting process to determine which employees will be laid off, furloughed, or terminated. The criteria should align with skills and traits that align with the company's goals.
When laying off employees, some criteria include tenure, performance, role classification, knowledge, and skills. HR should also carefully review criteria to avoid selecting employees on protected leaves or conduct.
Consider Adverse and/or Disparate Impact
After implementing the criteria and selecting employees, employers should carefully review the list to ensure that protected classes are not adversely impacted. Protected classes are groups of people who are legally safeguarded against discrimination or unequal treatment in various aspects of life, such as employment.
Protected classes include race, ethnicity, national origin, religion, gender, age, disability, veterans, and genetic information. There may be additional protected classes at the state level, such as sexual orientation and marital status.
If a protected class, i.e. employees approaching retirement, is significantly impacted by the layoff, employers should evaluate and ensure sufficient evidence is available to justify those decisions.
Review Legal Considerations
There are some federal and state laws that employers should review and consult with their legal department (or attorney) to ensure all regulations are followed during the employee termination or layoff process.
An example is the federal Worker Adjustment and Retraining Notification (WARN) Act, which requires employers effectuating a large-scale reduction of force to provide 60 days' notice to impacted individuals. This notice should include details, such as if the layoff is temporary or permanent, the expected duration of the layoff (if applicable), the expected separation date, and an outline of employee rights.
Another example is the federal Older Workers Benefit Protection Act (OWBPA), which requires employers to offer employees aged 40 years and older benefits that are equal (or of equal value) to those offered to younger employees.
In the context of employee termination and layoffs, under the Age Discrimination in Employment Act (ADEA), employers must release claims when employees waive age discrimination claims in compliance with severance packages. In doing so, employees must meet specific requirements for a "knowing and voluntary" release of ADEA claims to ensure they made an informed decision to waive their rights.
Develop Severance Packages and Other Emotional Support Resources
Severance packages, if available, are a great way to show empathy for former employees. While employers are not obligated to provide severance packages, it often helps soften the impact on employees and lowers the chances of legal action. Severance packages can include salary continuation, vacation pay, extended employer-sponsored benefits coverage and COBRA premium coverage, career counseling and professional workshops.
Another consideration outside of severance packages is emotional support resources—for both current employees and employees being laid off. This can help demonstrate continued support for your employees' well-being. Emotional support resources could include a limited-time subscription to mental health apps (i.e. Calm, Headspace), discounted or fully-covered mental health services (i.e. telehealth), or wellness classes.
Determine The Process for Announcing & Conducting Layoffs
No matter how well you prepare for announcing, conducting, and mitigating employee layoffs, your process and organization will be under scrutiny. Determining an approach that best aligns with your organization's mission, goals, and vision is crucial.
As mentioned above, providing as much notice as possible is good practice to ensure compliance with the WARN Act. Communication is integral in highly scrutinized, significant organizational changes. It sets the tone for expectations, cultural impacts, and overall vision of the transition. Once you've announced it, you can prepare to conduct the layoffs and begin according to your established timeline.
While laying off employees can be difficult, supporting your current employees is equally important. Communicate as much as possible to prevent survivors' guilt, fear, or other negative feelings associated with such organization-wide changes.
Best Practices on How to Lay Off Employees Legally
While delivering difficult news never gets easier, HR can help make the process as painless as possible. While letting employees go is always difficult, we spoke to seven HR professionals about how to lay off employees with compassion and grace.
Here are some best practices for laying off employees they had to share:
#1. Show Empathy
"Remember that while it is uncomfortable for you to communicate your message, it is life-altering for the employee receiving it." - Anonymous, HR Manager
#2. Depersonalize the Decision
"Know and make it clear that it isn't a personal decision, but a business decision. It has nothing to do with performance." - Jackson Stodgel, Human Resources Coordinator at IXL Learning.
#3. Be Considerate
"Be considerate. All parties in a layoff have families and personal situations that should be reflected in how the layoff occurs. Employee layoffs are a part of business but can be handled respectfully." - Mary Lanier-Evans, People & Culture Officer at 360training.com
#4. Plan Ahead
"Be organized in your approach. Laying off employees is never fun, but for HR, it's one of the most critical times to be cool, calm, and collected. Carefully planning who knows what, when, and in what way can make the difference between a well-orchestrated event and mass chaos and confusion. Owning communication and working closely with management to ensure the right people are in the know ahead of time is one of the best ways of still preserving relationships and mutual respect among your existing and departing teams. When faced with an upcoming layoff, plan everything within your scope of control, like the time you'll meet to share the news with managers, peers, departments, and individuals. Document what you'll discuss in each so that everyone receives information that is accurate, timely, and pertinent." - Anonymous, Director of HR


#5. Be Direct
"While employees will always remember how a layoff was handled, they may not remember why they were laid off. Don't beat around the bush. Be straightforward, and don't draw it out. No one wants to be in limbo about their job, and the second the phrase 'layoff' is uttered, you can expect the office to get tense. Offer basic resources to the employees being laid off, such as a partnership with a local recruiting agency where the employee can send their resume. It won't cost the company anything and shows a goodwill effort." - Caleb Wood, Administrator, Payroll and HRIS at Kestra Financial, Inc.
#6. Offer Transitional Support
"Treat employees the right way. When you set your employees up for success with severance, benefits, and references or assistance finding another job, you can make the employee layoff process a little less painful. Knowing that your company takes care of their employees during hard times will also help the morale of the employees staying at the company." - Jessica Neves, People Operations Manager, Longboard Asset Management.
#7. Provide a Physical Takeaway
"If the situation allows for it, prepare! Before delivering the message, get a packet together that explains the following: last paycheck information, 401(k), COBRA, and any required notices. Anything that you would want to know if you were laid off.
One of the benefits of doing this is that whoever delivers the message can conclude by encouraging the employee to review the information packet carefully and then follow up with questions later. It makes for a natural and less uncomfortable end to the conversation. Hopefully." - Jovanny Chonillo, People Manager at Labelmaster.


Though each employer likely has their own process for handling employee layoffs, it's essential to act as an ongoing resource to the remainder of your workforce. Consider the reactions and fears of other employees during and after layoffs—be sure to let them know you're there to support them through this transition.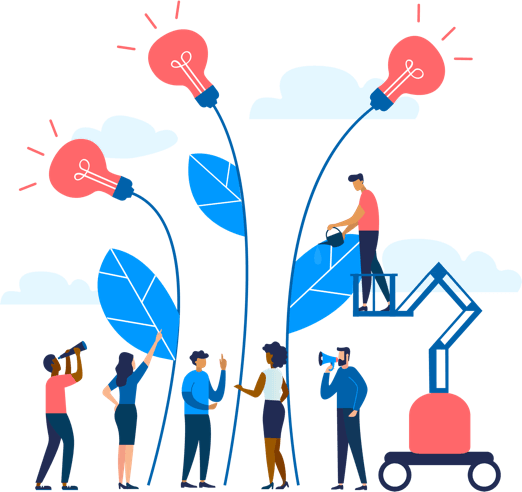 See how Namely's flexible solution will help you streamline your HR processes by having your people, payroll, and benefits info all in on place.
Get a demo
Subscribe
Get the latest news from Namely about HR, payroll, and benefits.
Get the latest news from Namely about HR, Payroll, and Benefits.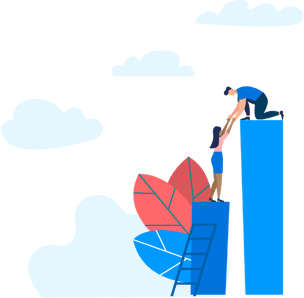 X
Get the latest news from Namely about HR, Payroll, and Benefits.