Talent
7 Employees Share Why Company Values Matter

At Namely's recent summer celebration, employees from all over the country came together to volunteer and celebrate the year's achievements. As part of the festivities, employees were asked to nominate colleagues who live our core values and shape the Namely community. Our company values center around the simple idea that drives everything we do—BE HUMAN:

Be Yourself
Expect Excellence
Help Each Other
Unite Around Our Mission
Make Our Clients Heroes
Act As An Owner
Namely Cares
With over 500 incredible employees across five offices, it was nearly impossible to select just a handful of winners. In the end, these individuals stood out due to their above and beyond contributions to both the business and community. Without further ado, meet the seven winners of this year's Be Human Awards:
Be Yourself
Yasar Mohebi, Senior Benefits Analyst
Yasar is known around the San Francisco office for his infectious free spirit. He's always quick to volunteer for responsibilities outside of his job description and leads the charge when it comes to organizing fun team events.
"To me, 'Be Yourself' means recognizing that everyone has their own story, problems, and triumphs. You create a culture of acceptance when you walk a mile in another person's shoes–whether they be Nikes, Louboutins, or Converse. But not Crocs 'cause those are just ugly."
Expect Excellence
Sarah Mann, Talent Acquisition Partner
When Namely decided to open up a new office in Atlanta, Sarah didn't hesitate to hop on a plane and head south to hire and train the new team. Sarah cares deeply about the Namely employee experience and does everything she can to make sure Namely is an
excellent place to interview, onboard, and work.
"We all face difficult challenges in our jobs—this process is broken, this could be better, or I don't know how to achieve that. To me, "Expect Excellence" is to be empowered to take on those challenges and thrive when the going gets tough. I joined Namely knowing that all of our employees are able to make an impact. Our culture allows us to focus on making our work better and to always drive towards meaningful results."
Help Each Other
Aaron Manasque, Payroll Consultant
Aaron is approachable, knowledgeable, and selfless. He's always ready to answer a question, help someone in need, and guide others to realize their full potential. From training new hires to helping out other teams, Aaron has a true teacher's spirit and is always willing to lend a hand.
"I know how it feels to be extremely stuck on a new, complex task. I wish someone had come up to me and said, 'That's simple, just do this and that and you're done.' I want to be that person for other people. Why would I have my teammates reinvent the wheel when I can take a few minutes out of my day to save them an hour? I want people to feel welcome and supported at Namely. It just makes for such a more positive work environment."
Unite Around Our Mission
Martin Kess, Principal Software Engineer
Martin's dedication to diversity and inclusion within the engineering department is unrivaled. From candidate interviews to daily collaboration, Martin is always mindful of his impact on his team and the greater organization.
"Our mission is to help mid-sized companies build a better workplace. To achieve that mission, we need to build a diverse and high performing company. Every day I try to create an opportunity for individuals, teams, and departments to work together and communicate effectively. I want people to be able to bring their whole selves to work so they can apply their unique perspectives and skills to serve our customers and build that better workplace."
Make Our Clients Heroes
Sam Rothman, Client Service Lead
Sam goes above and beyond to handle all the challenges that come his way. He's always willing to hop on calls with clients and lend a helping hand. He never hesitates to roll his sleeves up and tackle any problem with a smile.
"'Make Our Clients Heroes' is the motto that shapes my mentality every day at work. Making our clients heroes means empowering them to be successful in utilizing the Namely platform to improve their HR process. Forming a partnership, not a 'provider-client' relationship, is what allows our clients to feel like heroes!"
Act As An Owner
Jesse Quinones, Director of Shared Services
Jesse always has a way of showing people the big picture even when they can't see it themselves. He always makes time to help others, even those not on his team. He empowers his coworkers every day and inspires them to be their best selves.
"I feel that acting as an owner is the key to our success. We are not our titles! This is simply our primary area of impact. We should all feel responsible for Namely's success and not just that of our team. We need to do our best every day to support our partners and clients. When we are empowered to act as owners we don't look up the hierarchy for answers, we take responsibility to solve problems where they occur."
Namely Cares
Olivia Small, Office Coordinator
Olivia is the go-to person in the New York office. She cares deeply about the Namely employee experience and took the lead in orchestrating all of our Be Human Week volunteer programs.
"Office coordinators usually focus on keeping employees happy enough so they can perform their jobs well. But, it's more than that—it's personal. I want to know our employee's interests and dreams outside of work and have a real connection with them. Namely Cares is the opportunity not only to help our community, but also show them that they can act compassionately towards each other too."
Company values give a stronger meaning to both the work that you do and the community you inhabit. As these winners demonstrate, employees identify with their company's values and use them to inspire a better work every day.
Congratulations to all the winners and an honorable mention to all the Namely employees who live our company values every day!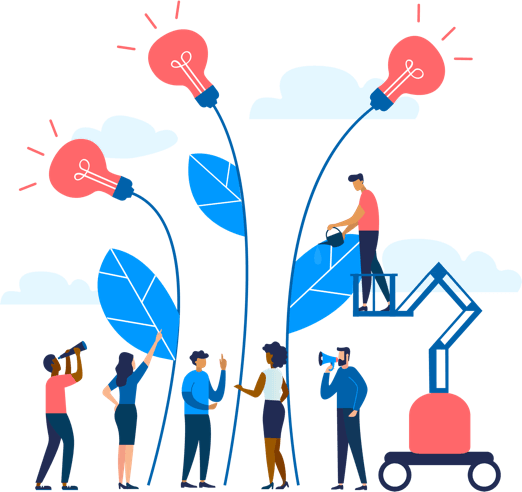 See how Namely's flexible solution will help you streamline your HR processes by having your people, payroll, and benefits info all in on place.
Get a demo
Subscribe
Get the latest news from Namely about HR, payroll, and benefits.
Get the latest news from Namely about HR, Payroll, and Benefits.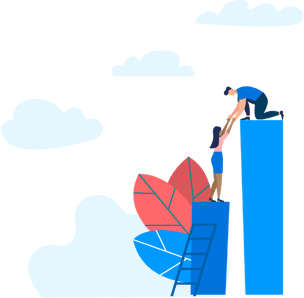 X
Get the latest news from Namely about HR, Payroll, and Benefits.