HR
6 Design Ideas to Create an Inspiring Work Environment

Employees spend 40+ hours a week at work, and they want enjoy that time as much as possible. Office design often falls on the shoulders of the HR team, and it can be a core driver of company culture and employee engagement. Updating and improving the office can improve employee quality of life, help attract employees, and keep them engaged.
Gone are the days when a ping pong table or standing desk was all it took to impress employees. The new generation of talent wants to be blown away by a workspace. How can your company meet these high expectations? Worry not, we spoke with 6 companies on how they built their unique work environments. Consider their tips as you dream up your next redesign.
1. Welcome Four-Legged Friends
Trupanion, Seattle, WA
This pet health insurance company has a team of 500 employees, 250 dogs, and a few brave cats. Talk about the ultimate office pet policy! Beyond a pet-filled workspace, the company provides trained staff to evaluate each pet, ensure that pet personalities mix well together, respond to any pet health issues, and walk the dogs throughout the day.
The office is complete with two pet playrooms that allow dogs to exercise and socialize during the day. Each employee can enroll one dog or cat in Trupanion coverage at no cost as part of their benefit package. Pet owners also receive pet bereavement leave of one day paid time off in the event of the death of their pet. The office has an 'In Memoriam' wall that features beloved pets who have passed away.
2. Incorporate Nature
Emarsys, Indianapolis, IN
Emarsys's US office is the newest among fifteen global offices. In the Indianapolis office, the team incorporates an assortment of live trees and plants. But it doesn't stop there—during their latest office expansion and upgrade, the team thought it would be amazing to have something welcoming, positive, refreshing, and vibrant. As a result, the office includes one wall that is entirely made of moss.
Employees and visitors love the way it livens up the entire floor. It is bright and gets everyone's morning off to a great start as people come to the office. Not to mention, it's a great conversation starter in the elevator.
3. Stay True to Your Mission
My IT, New Orleans, LA
Instead of the stereotypical framed pictures of flowers or landscapes found in most offices, this IT firm redesigned their space to make it feel more true to their tech roots. The office is now filled with photos of circuit boards, tech-themed quotes, and a scoreboard to showcase the team's work (hours worked and client satisfaction survey scores). The employees are also collaborating on a company logo built entirely from computer parts. Once it's complete, this will be the centerpiece of the office.
Rebranding the space has energized the company, increased employee pride, and helped with recruiting more engaged team members.
4. Diversify Workspaces
Buffalo 7, Manchester, United Kingdom
The office of this design agency is split up into zones, which each create a wholly different experience. The space was designed to achieve sensory zoning—for example, the host space allows its occupants to feel impressed, confident, and trusting. This has been achieved through the use of color, fragrance, texture, lighting, and nature. The commercial team sits near this area and feeds off of this atmosphere, when they need a break from their own space which is more centered around focus and productivity.
The office also houses a treehouse, which starts on the bottom floor and goes all the way through to the top floor. Employees can climb the small steps and relax for a bit or do work that requires a bit of quiet. Leadership also holds the occasional internal meeting up in the tree house.
5. Treat Your Employees
Fueled, New York, NY
As a co-working space with over 90 employees, this office ensures everyone who enters has an amazing experience. Inspired by a vintage-esque design, employees have access to a whiskey wall, London-style telephone booths, coffee bar, a Narnia closet turned conference room, and an old-fashioned popcorn cart.
The best part about this office? The candy wall. Jars and jars of sugary goodness is easily accessible for anyone who needs a pick-me-up.
6. Let Employees Create It
Miles Technologies, Moorestown, NJ
This 200-employee technology consulting firm takes creative solutions to the next level. Employees are encouraged to build their desks using LEGOs. The company offers a template for building a standard desk, but employees are free to build their desks any way they want.
---
The possibilities are endless when it comes to sprucing up your office space. Start small with a pet friendly policy, collaborate on a decoration project, or offer simple perks that can help break up long workdays. While not every office can allocate time and budget to a treehouse, let the employee-centric mindset behind these installments inspire creative solutions within your means.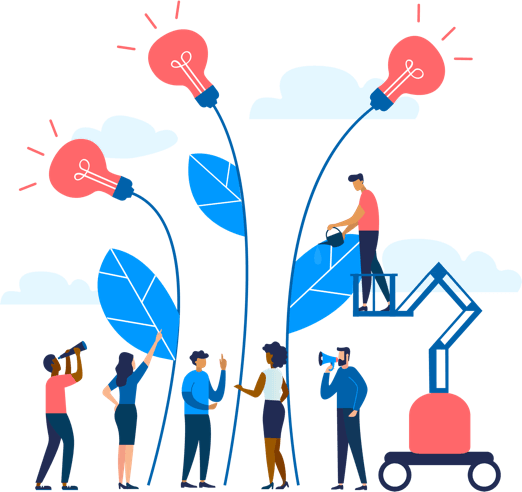 See how Namely's flexible solution will help you streamline your HR processes by having your people, payroll, and benefits info all in on place.
Get a demo
Subscribe
Get the latest news from Namely about HR, payroll, and benefits.
Get the latest news from Namely about HR, Payroll, and Benefits.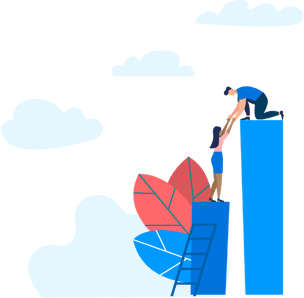 X
Get the latest news from Namely about HR, Payroll, and Benefits.