Talent
5 Reasons to Make Your Employee Handbook Public

In 2016, Lauren Melton joined Ellevation Education as the Vice President of People Operations. As the company's first HR hire, she worked closely with the CEO to develop an employer brand strategy. "We used to joke that we're the best company to work for that no one has ever heard of," says Lauren. So, when she suggested building out Ellevation's employer brand presence, she had full leadership buy-in. To start, Lauren worked with her team to develop a thorough and redesigned employee handbook and then did the unusual—published it on the company website.
Lauren noticed an immediate impact on the company's existing culture and the pipeline of qualified talent. Here are five reasons you might consider following her lead:
1. Company Culture is Holistic
When Lauren joined Ellevation, the company was using a generic handbook format that did not showcase the personality and culture of the company. Lauren wanted to bring this content to life and make it more engaging for current and prospective employees. Inspired by companies like The Motley Fool, Lauren worked with the team on how to best tell their story publicly. "The Motley Fool's culture is so different than ours. It's more whimsical and quirky, but they do a great job of telling their story, and we wanted to do the same."
As an embodiment of their brand, Lauren approached the Ellevation handbook with a more serious tone and a mission-driven focus. The Marketing team was simultaneously updating their website, so Lauren worked with them to match the new look and feel, ensuring every touchpoint was consistent.
2. Attract Top Talent
Using an interactive format with pictures, highlighted information, and options to drill into the details, Ellevation made it easy for applicants and existing employees to easily understand how the company does everything—from performance reviews to health insurance. According to Lauren, "[Ellevation is] really invested in hiring the right fit. Our perks aren't competing with the likes of Amazon, but our employees really value our culture."
When qualified applicants come into contact with your employer brand, you want them to quickly gauge whether it's a good mutual fit. On the flip side, weeding out candidates who do not relate to your company culture can save time (and money) in the hiring process.
3. Transparency Builds Trust
It's easy to share the most exciting perks your company offers, but Lauren and her team decided to take it one step further by publishing every single one of their policies. Once they finalized the contents of their employee handbook, they put everything out there for the world to see.
"I had a moment where I thought, maybe we should just publish the stuff candidates really want to know and then have a more technical version internally," says Lauren, "but ultimately decided to just put it all out there." Lauren's team liked the idea of being open about who the company is and what their employees see every day. Transparency ensures that there are no surprises once a candidate is hired, and can help reduce turnover.
4. Wow Your Existing Workforce
After months of hard work, Lauren and her team launched the new handbook at the company's offsite in December. To generate excitement, the team introduced it as a scavenger hunt, and groups of employees competed to locate information in the new format. Employees loved the competition and appreciated the level of transparency and communication.
After the offsite, Lauren administered a survey that asked employees to rate the experience and received overwhelmingly positive responses. One employee said, "the culture deck was my favorite... Culture is the reason I love [working] at Ellevation. I think the work to create this part of the site proves that we don't just say culture is important, we live it. Having all of this information public takes it to a whole other level. It's bold, and I love it. It will not only show that we care about culture, but hold us accountable for it." A publicized handbook proved to be a reinforcement of the team's pride in company.
5. Employer Branding is More Important than Ever
Building a strong employer brand can contribute to increased talent acquisition and employee retention. Over the past few years, it has become an applicant's market, and HR knows that companies have to offer increasingly competitive benefits. There will always be companies who offer bells and whistles that you don't have, so it's crucial to identify what makes your company special. "At Ellevation," Lauren says, "our mission-driven approach and desire to make a difference sets us apart as an employer. We want every employee to embody our values, and that's the key to our employer brand."
Publicizing your employee handbook is one of many ways to take your employer brand to the next level. The modern workforce is demanding transparency, so don't make it hard for candidates and employees alike to see what you have to offer.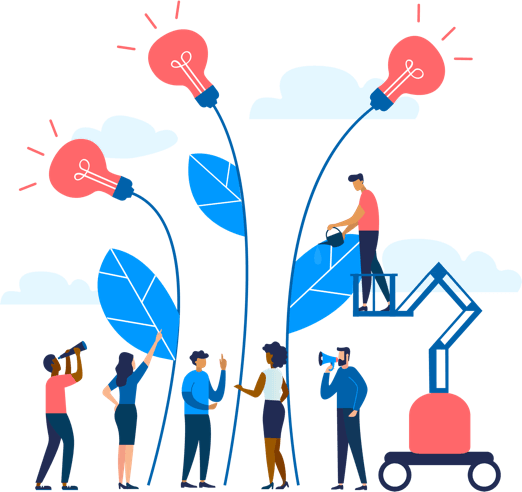 See how Namely's flexible solution will help you streamline your HR processes by having your people, payroll, and benefits info all in on place.
Get a demo
Subscribe
Get the latest news from Namely about HR, payroll, and benefits.
Get the latest news from Namely about HR, Payroll, and Benefits.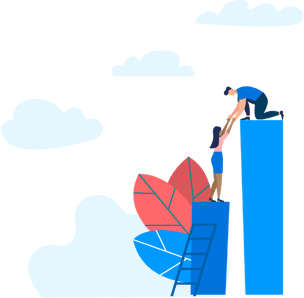 X
Get the latest news from Namely about HR, Payroll, and Benefits.