HR
4 Tips for Hiring Seasonal Workers
'Tis the season, but recruiters might not be so jolly. U.S. businesses are expected to hire over 700,000 temporary workers this quarter to meet seasonal demand. In industries like retail and hospitality, that number jumps up to 50 percent. HR teams at these organizations will be pushed to their limits trying to staff accordingly.

Regardless of whether your busy season is fall, winter, spring, or summer, there are strategies you can implement to maximize success and ensure a positive employee experience—from the first interview to the last goodbye.
1. Start Your Search Early
While you might be a successful last-minute holiday shopper, applying that same approach to recruiting isn't advisable. With the national unemployment rate sitting at only 3.7 percent, HR professionals know full well that today's talent pool is shallow. If you're in a highly competitive sector like retail, that's doubly true—some businesses' holiday staff start their jobs as early as October.

Give yourself at least 3 months to search for candidates, especially if the role requires specialized knowledge or on-the-job training. Time to fill can vary significantly across all industries and job types, with the national average being 26 days. Take into account the type of work performed; junior roles might only take a month to fill, while the search for more senior talent can take a few months.

If your recruiting team is tight on resources, it could potentially shave off weeks from its average time to fill by implementing an applicant tracking system (ATS). These solutions make it easy to review incoming resumes, schedule interviews, and equip interviewers with the information they need to evaluate candidates. You can learn about some of our favorites here.
.
2. Consider ACA Implications
The Affordable Care Act (ACA) requires employers with more than 50 full-time employees to offer benefits. HR teams at cash-strapped, smaller organizations often worry that hiring seasonal staff would push them above that threshold. Thankfully for employers, the IRS is fairly accommodating here: seasonal staff working less than 120 days do not count toward your headcount as it pertains to the ACA.

So what if you're already considered a large employer? The law requires businesses like yours to offer benefits to full-time employees, or what it defines as individuals working at least 30 hours per week. That means seasonal workers, even if they assume full-time status for only a few months out of the year, are generally entitled to benefits.

It should be noted that employers who can't easily determine whether an individual classifies as full-time are allowed an "initial measurement" period where they monitor their hours for 3-12 months. While this method buys employers time, getting it wrong means risking hefty IRS fines—not to mention creating an unhealthy workplace dynamic of "haves and have nots."
3. Focus on Inclusion
While they might only be with you for a few months, temporary or seasonal workers deserve the same great experience as year-round staff. After all, employer brand matters—one LinkedIn study found that companies who invest in theirs have 28 percent lower turnover and experience 2.4 times more revenue growth. Businesses that don't could stand to lose out on nearly $6 million annually.

There are a number of ways you can help seasonal workers feel at home. Does your onboarding process include welcome gifts, a mentor program, and team lunches? Make those part of their new hire experience. If your company uses a social newsfeed to share updates, celebrate work anniversaries, and announce new hires, make sure they have access as well.

Don't forget that employees' perception of seasonal staff is heavily influenced by how supervisors treat them. If managers only enjoy an arm's-length relationship with temporary hires, that attitude can trickle down to year-round staff. Encourage leaders to include seasonal hires in team meetings, projects, and happy hours.
4. Build Long-Term Relationships
Recruiting all that seasonal talent was a challenge, so why suffer through the experience all over again next year? While your budget likely won't allow you to keep staff on permanently, that doesn't mean relationships have to end. Keep in contact with high-performers, going as far as to offer them the same job next year outright.

Don't forget that there are rockstar employees out there who make a living exclusively through temporary work. After all, if you can stomach the uncertainty, seasonal work can be a rewarding experience. Taking on temporary work gives individuals the opportunity to break away from the standard 9 to 5, travel across the U.S. or around the world, or just make a little extra cash on the side. Come to think of it, who wouldn't take up the chance to live between Aspen and Punta Cana?
---
The need for seasonal help is a workplace reality for most companies. Follow these seasonal hiring tips to be a more competitive recruiter and create an employee lifecycle where all workers, regardless of whether they're full-time, part-time, or temporary, feel engaged, and empowered.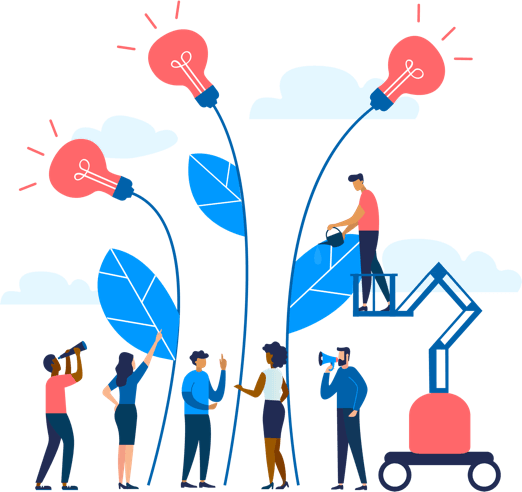 See how Namely's flexible solution will help you streamline your HR processes by having your people, payroll, and benefits info all in on place.
Get a demo
Subscribe
Get the latest news from Namely about HR, payroll, and benefits.
Get the latest news from Namely about HR, Payroll, and Benefits.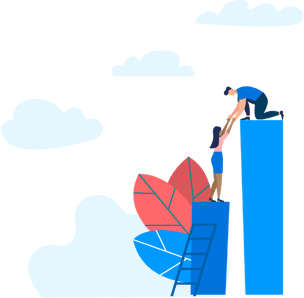 X
Get the latest news from Namely about HR, Payroll, and Benefits.