Benefits
4 Steps Toward Better Benefits Communication
In an effort to move away from the traditional one-size-fits-all employee benefits model, you decide to introduce a new suite of individualized benefits to your employees. To inform employees of these new offerings, you send out a lengthy email outlining the benefits and call it a day.
After all, your job here is done…right?
When it comes time for enrollment, however, you find that most employees stick with their current benefit plans. Unfortunately, this situation is all too common in workplaces today. In fact, Aflac's 2016 WorkForces Report found that 93 percent of employees typically choose the same benefits year after year.
In reality, your job has just begun.
Having a great benefits package is only the first step. Communicating what that package has to offer is key to your success. But benefits communication needs to go beyond a one-time email or lengthy document. Especially when you consider the fact that 72 percent of employees surveyed by Aflac say reading about benefits is long, complicated, and stressful.
In fact, it's so stressful that nearly half of employees (48 percent) would rather do something unpleasant—from talking to their ex to walking across hot coals—instead of completing their annual benefits enrollment, according to the Aflac survey.
The enrollment process doesn't have to be a drag. But the difficulty level depends, in large part, on how effective your benefits communication is. So, here are four ways to boost benefits communication and ensure your employees take advantage of all you have to offer:
1. Create a strategy.
Effective benefits communication starts with a solid strategy—and that means going beyond a simple email notification. Instead of taking a reactive approach to employee benefits communication and delivering all communication once a year (typically around the time of open enrollment), strive to be proactive by delivering bite-sized pieces of information throughout the year.
The International Foundation of Employee Benefit Plans' (IFEBP) Benefits Communication Survey Results report found that employers who deliver year-round communication experience a 79 percent success rate.
Delivering benefits communication on an ongoing basis makes information easier to digest, as well as ensures that it stays top-of-mind.
Tip: One way to share bite-sized pieces of benefits information throughout the year is to communicate based on life stage (e.g. parental leave, retirement planning, etc.). This way, employees can focus on one area of their benefits package at a time.
What's more, the IFEBP report found that this benefits communication strategy had the highest success rate with employers (81 percent).
2. Go beyond text-based communication.
When it comes to benefits communication, email tends to be the go-to for most employers. But with so many emails being sent and received on a daily basis—120 emails, according to The Radicati Group's latest findings—benefits communication can easily be overlooked.
The IFEBP report found that employers are using various communication platforms to get the word out, largely relying on text-based communication:
Educational materials printed and mailed to homes (89 percent)
Email (73 percent)
Printed and distributed on site (69 percent)
While these communication methods can be helpful, employers need to think outside the box in order to reach employees.
Tip: Try a nontraditional communication platform, such as video (used only by 29 percent of those surveyed by IFEBP). Sending plan changes, updates, and more in an easy-to-digest format, like video, is a great way to engage and inform employees. Not to mention, video makes it easy to cater to distributed teams.
3. Provide easy access.
While benefits communication should be ongoing, there also needs to be a place for employees to regularly read up on their options. An internal website or intranet is a great place to house benefits information and send frequent reminders and updates.
This way, employees can access educational materials and view their plan options when it's convenient for them. Not to mention, it also makes it easier to share benefits-related information with family members.
Tip: In addition to having an internal website, try incorporating an internal social platform into your benefits communication strategy. Namely's newsfeed functionality, for example, is an easy way to remind employees about upcoming enrollment deadlines, benefits-related events, plan updates, and more.
4. Make it memorable.
When employees think of benefits communication, they think of boring documents and spammy emails. If these forms of communication are memorable, they're memorable for the wrong reasons. To make sure benefits-related information really sticks with employees, make the process as enjoyable as possible.
Tip: One way to make benefits communication memorable is to hold an annual benefits fair for employees and their families. In addition to hosting various vendors, plan a few fun activities to incentivize employees and family members to attend.
Maybe it's on-site massage chairs to promote wellness, a vacation day raffle to support work-life balance, or a free catered lunch (just because).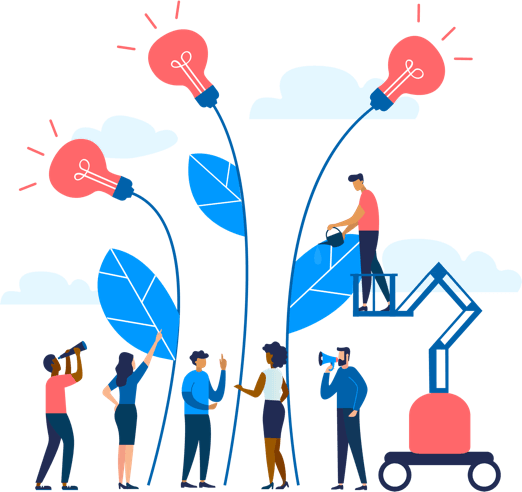 See how Namely's flexible solution will help you streamline your HR processes by having your people, payroll, and benefits info all in on place.
Get a demo
Subscribe
Get the latest news from Namely about HR, payroll, and benefits.
Get the latest news from Namely about HR, Payroll, and Benefits.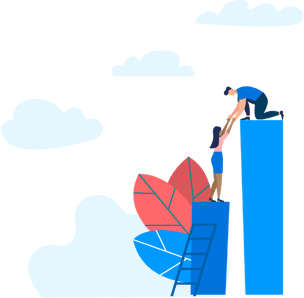 X
Get the latest news from Namely about HR, Payroll, and Benefits.