HR
4 Reasons to Consider Leaving Your PEO after Employee #50

Change is scary. For growing companies with threadbare HR teams, the thought of leaving a PEO might cause cold sweats. It doesn't have to.
Professional Employer Organizations (PEOs) take on HR, payroll, and benefits administration for their clients, typically businesses without an HR professional on staff. Clients enter into a "co-employment" relationship with the PEO company, where the latter becomes their workforce's employer-of-record for tax and compliance purposes.
Sound complicated? It can be, which is why many companies don't revisit the decision to continue the arrangement. But as your company grows—particularly once you hit the 50-employee mark—it's the right time to take a closer look. Here are four things to consider.

1. Costs

Most PEO companies charge clients per employee, per month (PEPM). The bigger your company gets, the more expensive the relationship becomes. Typically, this "admin fee," as the industry calls it, hovers around $100. Depending on your provider, this number can be even higher—admin fees as high as $160 PEPM have been reported.
While this structure might make sense for budding companies without the time or resources to hire a full-time HR professional, it may become more cost-effective to bring HR in-house once your headcount reaches 50 employees. To illustrate, let's run the numbers.

($100 PEPM x 50 employees) x 12 months = $60,000 per year


Depending on the market you're operating in, that's enough to hire a full-time HR Generalist. And because the above doesn't take additional fees (like processing garnishments or off-cycle payrolls) into account, you might also be able to invest in a more affordable HR consulting service on the side.


2. The Myth of PEO Protection

Small businesses often think of the co-employment relationship as a shield, protecting them from potential HR nightmares. It's tempting to to believe that, especially since so many HR requirements kick-in at the 50 employee mark.

In actuality, PEO companies leave their clients holding the bag for many HR issues. Most contracts stipulate that clients are responsible for wage and hour compliance, correct overtime classification, and determining whether employees need to receive a Form W-2 or 1099. In other words, your company is still left trying to make sense of the most complex (and if a claim is filed, costly) parts of employment law.
That's not to say that the model don't offer any protection. Client companies will receive something called Employment Practices Liability Insurance (EPLI), which offers some coverage from sexual harassment or discrimination claims. Unfortunately, even these plans have their limits—you'll need to first pay off your deductible, which can reach as high as $50,000 per incident or claim. Certain PEO companies have been known to cap the benefit to as little as just $100,000 per year. For reference, the average age, race, or sex discrimination claim costs employers about $125,000.


3. Technology


HR technology has come a long way since floppy disks and CD-ROMs. Today, there's no shortage of intuitive, cloud-based solutions covering every stage of the employee lifecycle. Whether you need a better way to manage job applicant resumes or securely offboard employees, HR professionals have never been better-served.
Unfortunately, PEO clients are often left on the outside looking in. Because co-employment has always been first and foremost about compliance and access to benefits, they've historically invested little in their technology. Pulling even a basic employee report from your PEO company's HRIS might require a call to a customer service representative, and even then you'll be limited to a few standard reports.
Being able to make better-informed decisions about people becomes critical as you grow. At this stage, companies start focusing on metrics that go beyond just headcount, like career path ratio and company demographics. It's hard to fault them for not being able to offer these insights, as their services were never intended for anything but small teams. But at employee 50, it's due time to shift beyond HR 101.


4. Leaving is Easier Than Ever

Historically, the decision to leave a PEO was one only made at year-end. Why? Because of how federal unemployment taxes work, businesses would often end up having to double-pay taxes whenever they joined or left a PEO midyear.
Fortunately for employers, a new law has almost entirely eliminated that hiccup. The Small Business Efficiency Act (SBEA) created a program where PEO companies can apply to become "CPEOs," or certified professional employer organizations. Businesses who work with CPEOs can leave at any point without having to deal with the type of tax reset describe above.
Virtually all major PEO companies are certified under the federal program. If you're unsure of whether yours is, just give them a call and ask.
Sooner or later, businesses need to make HR a top priority. As startups grow into midsize companies, the list of challenges they face goes beyond what the one-size-fits-all co-employment model provides. At this stage, your company isn't just trying to stay afloat and meet compliance minimums—it's beginning to take an interest in employee engagement, HR analytics, and strategy. In other words, exactly what modern HR is all about.

You don't have to take those first steps alone. Namely has helped hundreds of companies make the transition from outsourcing HR to building award-winning workplaces.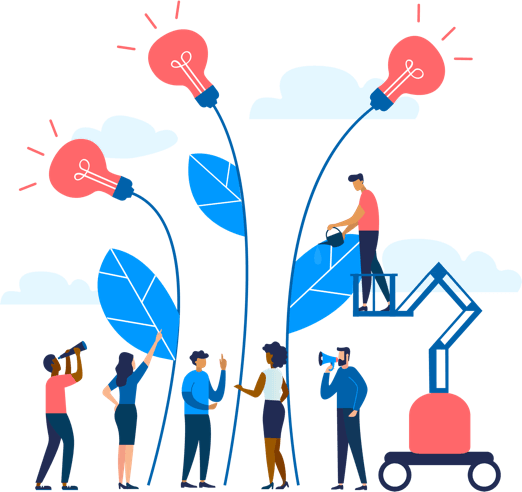 See how Namely's flexible solution will help you streamline your HR processes by having your people, payroll, and benefits info all in on place.
Get a demo
Subscribe
Get the latest news from Namely about HR, payroll, and benefits.
Get the latest news from Namely about HR, Payroll, and Benefits.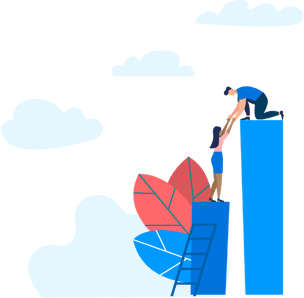 X
Get the latest news from Namely about HR, Payroll, and Benefits.