HR
3 Tips for Building a Diverse Team
The following is a recap of a presentation given at HR Redefined 2017. To register for this year's conference, click here.
The most talked-about topic in human resources today isn't employee engagement or development: it's diversity. Earlier this year, Mai Ton, VP of HR at OneLogin, led an engaging discussion on the topic with an audience of HR professionals.

"Why should I care about diversity?" Ton rhetorically asked. Finding that purpose is the key to getting any diversity program up-and-running. When polled, most in the audience had not yet taken formalized action to address workplace diversity.

Borrowing from a TED talk given by renowned author Simon Sinek, Ton underscored the importance of "starting with why." Sinek argues that Apple's success is due to their emphasis on the why rather than the what. Had the slogan "think different" not resonated with consumers in the late nineties, the billion dollar brand would just be another company selling computers.

For Ton, the motivation for rallying behind diversity wasn't a catchy marketing slogan or datapoint—it was personal.

"I have an eight year old daughter, and I'm trying to change the world for her…My 'why' for all of this is Emma."

Ton's sincerity inspired the audience, but she offered another factor for anyone unmoved diversity's emotional value: its tangible, business impact. Organizations with greater gender and ethnic diversity are more likely to financially outperform others in their industries (approximately 15 percent and 35 percent better, respectively).

With the "why" established, Ton shared three recommendations for teams looking to kick-off a formalized diversity program.

Tip 1: Focus on One or Two Data Points

Ask a group of individuals what "diversity" means and you'll likely be given a dozen different responses. While sexual orientation, religious affiliation, or even immigration status all contribute to diversity, they might not play a role at the onset of your program. Ton steers fellow HR practitioners away from trying to "boil the ocean," and toward focusing on a smaller number of dimensions to start with—especially if your company's HR team is short on resources. For her, honing in on gender and ethnicity was an ideal starting point.

"You have to start somewhere. I do not suggest you start at a massive, macro-level—you will drown if you do," Ton warned.

With her data points selected, she started to crunch the numbers. After pulling recruiting and performance review data and cross-referencing them with company demographic information in Namely, she was able to identify trends almost immediately.

The results speak for themselves. 2016 was a banner year for diversity at OneLogin. Forty percent of new hires were women, and minorities made up a 5 percent greater share of the workforce than in the preceding year. What's more, last year's employee "pulse" surveys found that women were actually the most engaged members of the OneLogin community.

For Ton, the results were good news—and personally validating, thanks to her deep emotional investment in diversity.

Tip 2: Find Others Who Believe in Diversity

Not even the most independent "HR team of one" can push diversity on his or her own. You'll need to win over other members of the executive team. It isn't enough for them to just appreciate diversity; they need to feel passionate about it, and be willing to serve as champions.

"This can be a hard, lonely journey if you try do it by yourself," Ton cautioned. "You have to find people you can trust, rely upon, and who fully believe in what you're doing."

She luckily found a champion in OneLogin's CEO—and identified three other executives as advocates. This crucial "puzzle piece," as Ton described it, was the key to winning buy-in from other OneLogin employees.
Above: Mai Ton, VP of HR at OneLogin, led an engaging and interactive session on diversity at HR Redefined 2017.

Tip 3: Be Inclusive

It's often said that while diversity is being invited to the party, inclusion is being asked to dance. In her session, Ton underscored the importance of fostering an inclusive culture, and how the lionshare of the work resides with HR.

On a whim, Ton asked the attendees a simple question: "What do you typically serve for your company lunches?"

The audience responses were predictable: pizza, sandwiches, and salad. Until recently, that was the kind of standard fare OneLogin offered employees at their catered lunches. Then, Ton began noticing leftovers after every lunch—a lot of leftovers. Yes, even cookies were left behind. One attendee let out an audible gasp.

Ton turned to technology to solve the riddle. Using Namely, OneLogin began keeping a working record of employees' food allergies and preferences. She soon discovered that a sizable portion of OneLogin's workforce was allergic to gluten, and many others were vegetarian. Sometimes, you just have to ask.

"Something as symbolic as breaking bread at the table has a real impact on diversity and sensitivity," Ton advised.

It sounds simple. But on the whole, a meaningful effort around inclusion means becoming absorbed in the details, and not compromising with a one-size-fits-all approach. Little things like opting to offer employees t-shirts or "swag" in both men and women's sizes, not just in unisex. Another example Ton referenced was the use of "guys" to refer to a group of people that includes both men and women.

"When you try to make something for everyone, you typically make it for no one."
OneLogin's focus on diversity has yielded more than just promising metrics or a compelling presentation. Two years ago, it inadvertently went viral on social media and spurred a nationwide conversation.

In 2015, the company launched a series of ads highlighting its employees. On social media, one of those employees, a female software engineer, was called out for being "too attractive" and likely a hired model. The employee quickly responded on Twitter, hashtagging her reply with #ILookLikeAnEngineer. The hashtag became a sensation and the story was picked up by publications nationwide. The session's attendees were familiar with the hashtag, as many worked at technology companies—the sector where its reverberations were felt the strongest.

Most in the room had no formal diversity initiative in place, let alone a viral social media campaign, but the audience's buy-in was palpable. For those eager to get rolling but wary of the challenges ahead, Ton offered some parting advice.

"Just dip your toes in the water. Start somewhere."
Interested in more resources on diversity? Download our report, Workplace Diversity Report 2018, for a deep dive into the state of diversity and inclusion in the workplace!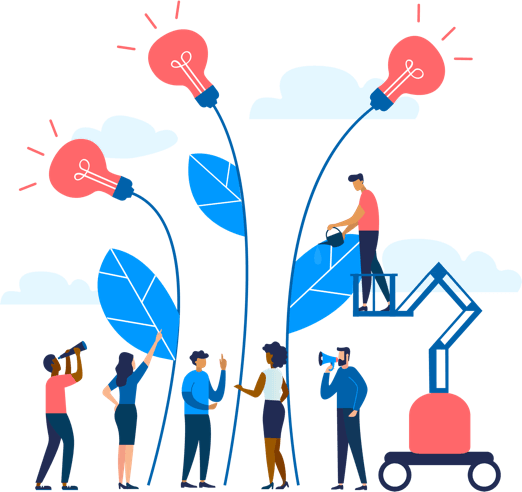 See how Namely's flexible solution will help you streamline your HR processes by having your people, payroll, and benefits info all in on place.
Get a demo
Subscribe
Get the latest news from Namely about HR, payroll, and benefits.
Get the latest news from Namely about HR, Payroll, and Benefits.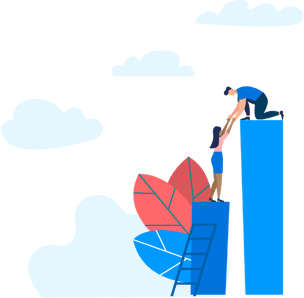 X
Get the latest news from Namely about HR, Payroll, and Benefits.