Talent
3 HR Talent Metrics You Should Start Tracking Today

The talent lifecycle is rich with data that often goes untapped. But you can use this data to identify and hire top talent, create a more objective method for evaluating candidates, and invest HR resources into the right talent sources. Rather than relying on instinct or intuition, data can help inform better hiring practices and allow you to track how that hire has panned out over time. By collecting and analyzing your data, you create a continuous feedback loop to reassess and improve your process.

So how do you use your data to start making strategic talent decisions? Here are three HR metrics you can start tracking today:

1. Quality of Hire
Acquiring top talent is no simple task. The Quality of Hire metric is a quick index on a new hire's adjustment, acclimation, and performance since joining the company. To define this metric you'll need to establish success criteria—this could be how well a new hire fits with your culture, performs, or exhibits the required competencies, for example. Talk to leaders at your company to distill what's important to them and what might be useful in your own metric.

Build a process to collect data for each of these criteria, such as a survey sent to managers after a new hire starts. The time to ramp up can vary for different roles and departments, so ask managers when they are comfortable evaluating a new hire. When crafting your survey, keep in mind that the best data comes from specific questions about how the new hire is demonstrating certain skills or competencies rather than high-level performance questions.

With data in hand, you can calculate your Quality of Hire metric. This is simply an average of your success criteria. For example, your Quality of Hire might be the average of Performance + Productivity + Job Fit + Culture Fit. This allows you to measure Quality of Hire at the individual and organizational level. If you use a rating scale of 1-5, you might define anything above 4 as a high quality hire. At an organizational level, you would then want to look at the percent of total new hires that are above a 4. Track your Quality of Hire score over time to see how it evolves and ensure your hiring practices are trending in the right direction.


2. Career Path Ratio
Not only is it important to get great talent in the door, but it's critical to develop and grow your existing employees. As employees move around internally—be it up a level via promotion or laterally to a different department—HR should measure changes to your company's structure. Career Path Ratio is a helpful measurement for understanding company structure, identifying any gaps, and supplementing strategic workforce planning efforts.
Career Path Ratio shows you how people are moving in the organization, allowing you to project out and keep up with the pace of promotions. To calculate Career Path Ratio, be sure you have differentiated between job levels, so it's clear what it means to move to a new tier or role. If you have too few levels it may be hard to see if someone has received a true promotion or simply adopted a new role.
Once your structure is defined, establish what it means to "ascend" vs "expand"—i.e. moving up a level vs. expanding their expertise. To calculate Career Path Ratio, divide the number of ascensions by the total movement (ascensions + expansions). This tells you how much upward movement there has been and whether your organization is getting too top-heavy.


3. Top Performer Retention
As an HR professional, you know the importance of retaining top employees. You want employees to grow and continue to add value over time. Looking at retention as opposed to turnover shifts the focus from employees who are leaving to individuals who are staying. Top Performer Retention helps inform a range of HR functions, from workforce planning to employee development.
Start by identifying what it means to be a top performer at your company. Then establish standards for what "good retention" means. As a general rule of thumb, top performer retention should be equal to or higher than overall employee retention. Once you establish your company's benchmarks, set specific goals and equip managers with information about these standards.
To calculate Top Performer Retention rate, look at the number of top performers still here over the number of top performers at start of the period. Then multiply by 100 to get the rate. This calculation does not include new hires during the period, so what you have is the pure retention rate.
You can also use this calculation as an early warning system if you start to see drops in retention. Act fast, but thoughtfully and meaningfully. Don't just react to changes in retention, but start a strategic dialogue with leaders, managers, and employees to make informed decisions and intervene appropriately.


---

With these three simple metrics, and a talent management software like Namely, you can leverage existing data to take a quick pulse on each stage of the talent lifecycle. Building a more data-driven HR practice is a learning process, but the sooner you get started, the better you can use these metrics to drive meaningful impact.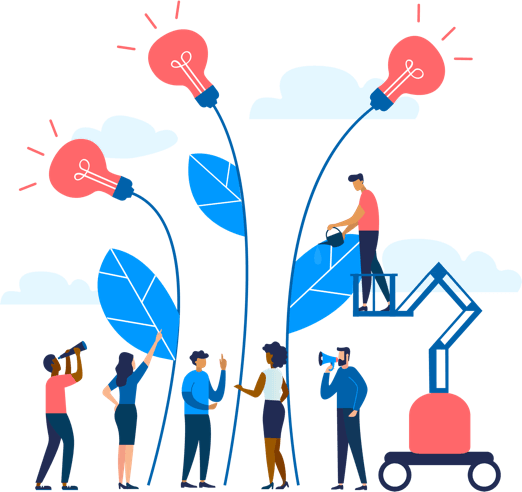 See how Namely's flexible solution will help you streamline your HR processes by having your people, payroll, and benefits info all in on place.
Get a demo
Subscribe
Get the latest news from Namely about HR, payroll, and benefits.
Get the latest news from Namely about HR, Payroll, and Benefits.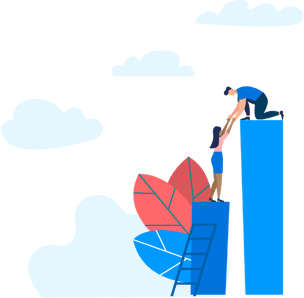 X
Get the latest news from Namely about HR, Payroll, and Benefits.