HR
How CSD & Namely Are Making Work Better for the Deaf
Many organizations and HR departments consider "diversity and inclusion" a point of improvement in their own workforces—a pillar of strategic HR to be improved and achieved. And then some organizations have diversity and inclusion built right into their products and services, and therefore the DNA of their org.
It's hard to find a more incredible example of such an organization than Communication Service for the Deaf (CSD), the largest nonprofit in the world managed predominantly by deaf and hard of hearing professionals.
Employing about 720 people around the world, the over 40-year-old organization doesn't look at "inclusion" as a buzzword. It's a mission they have for HR departments and companies everywhere. We share a similar ethos here at Namely: We're here to help mid-sized companies build better workplaces for everyone—and communicate better together. We're proud to be CSD's HR platform, and we're even prouder to contribute to their latest initiative: CSD Neighborhood.
Members of CSD share a laugh with a community member at the CSD@40 Expo, hosted last spring in Washington, D.C. Photo by CSD.
Fighting Misconceptions
70% of the deaf and hard of hearing are unemployed or underemployed—a shocking statistic. "One factor is attitudes and misconceptions," says Ryan Hutchison, Vice President of CSD Neighborhood. "Not many people have a level of familiarity with deaf people that goes beyond stereotypes." Additionally, Hutchison mentions the lack of understanding around how to provide accommodations that support the needs of deaf employees. "Taken together, there's a lot of uncertainty. Employers are unsure what to expect when hiring deaf and hard of hearing employees, and deaf and hard of hearing individuals have grown wary of discrimination and barriers in the workplace."
It's those exact barriers that CSD's services can remove. CSD offers recruiting and hiring support, translation of employee training and onboarding materials into American Sign Language (ASL), and training services for creating more inclusive and accessible workplaces. Thanks to CSD, a deaf employee can easily book a sign language interpreter for a video conference call. Deaf employees can get job-specific training through visual resources. And companies can find out how to better cater to this underserved, highly skilled candidate pool.
"One step for organizations is to recognize that deaf and hard of hearing individuals want to work, and have every ability to become tremendous contributors to the workplace," says Hutchison. "Deaf individuals are capable of succeeding in virtually every workplace imaginable. There are deaf-owned restaurants and businesses, deaf and hard of hearing attorneys who have been sworn in to the U.S. Supreme Court Bar, and deaf actors and actresses who have graced the stage on Broadway." In fact, Hutchison mentions that half the cast of the recent Tony-nominated Broadway stage play Spring Awakening were deaf or hard of hearing.
CSD's Brian Jensen presents to the CSD team. Photo by CSD.
Going National
CSD also has a host of broad and community-based programs and services, so their mission can extend across the country. The nonprofit calls them Neighborhood programs and has recently launched three: CSD Works, CSD Learns, and CSD Unites. "All three blend technology and culturally-competent services to address significant issues facing the national deaf and hard of hearing community today," says Hutchison.
The organization's first CSD Unites campaign, #WhoWillAnswer, was the first ever coalition to create a 24-hour ASL-based hotline for deaf survivors of domestic violence and sexual assault (DVSA). One in two deaf women and one in six deaf men will be victims of domestic violence in their lifetime—yet only 15 out of over 3,000 DVSA providers in the U.S. deliver services to deaf survivors in ASL.
The campaign has already united 15 deaf DVSA organizations in support of the effort. Namely is among the companies that have donated to the CSD Neighborhood program, and you too can support the creation of amazing projects like #WhoWillAnswer. "We're already looking towards our next CSD Unites campaign to engage and mobilize our community towards solving critical challenges," says Hutchison, "but we need the support and partnership of national leaders like Namely who like us believe resilient and sustainable communities make America stronger."
Putting Communication First
How does CSD's mission-based work affect the nonprofit's human resources? "CSD's hiring philosophy is a bit unique in that we're an organization of, by, and for the deaf community," says Jonathan Pecora, Vice President of Talent and Culture at CSD. "We fully engage the deaf community in our recruiting efforts with many of our positions being internal referrals."
The nonprofit reports that the CSD administrative team is about 50% deaf and 50% hearing, and the executive team is 80% deaf with only one out of five being hearing. Furthermore, CSD's leadership team is 11 deaf and 6 hearing with most of those who are hearing being fully competent in sign language. Employee engagement is high on CSD's list of priorities, with a goal of increasing engagement by 15% come June of next year. "Connecting our employees with our mission, vision, values, and goals as a company remains a high priority for us," says Pecora.
CSD recently implemented Namely as their HR platform to further help their organization communicate better together. This summer, CSD announced plans to transition their administrative team to a virtual workforce to empower employees to work wherever and whenever they want. "It's became very important for us to choose an HR platform that would not just permit, but enhance our employment experience, particularly when we won't all be working in the same place," says Pecora. "Namely does this for us, and given that communication is the first word in our name, it seemed fitting to choose a tool that puts communication first."
Communication is, in fact, at the heart of everything CSD does. Communicating the needs of the deaf and hard of hearing to the world, enabling companies to better communicate with that population, and creating an organization that is a shining example of how easy workplace communication can be. Now that the message is out, it's time for companies everywhere to answer.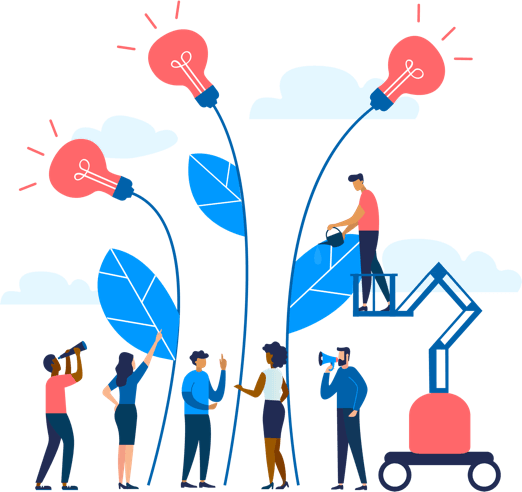 See how Namely's flexible solution will help you streamline your HR processes by having your people, payroll, and benefits info all in on place.
Get a demo
Subscribe
Get the latest news from Namely about HR, payroll, and benefits.
Get the latest news from Namely about HR, Payroll, and Benefits.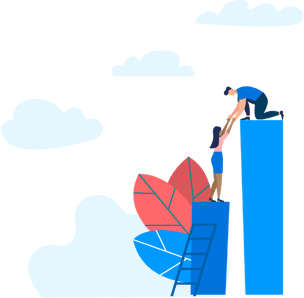 X
Get the latest news from Namely about HR, Payroll, and Benefits.