HR
Introducing Engage Namely: Namely's Very First Hackathon!
How do you spot a truly engaged employee? Just keep an eye out for the engineer who brings a sleeping bag and tent to the office because he's so excited to work on his project all night.
That can only mean one thing: Engage Namely, Namely's very first hackathon is upon us! From 1:00 PM this Thursday until 1:00 PM Friday, Namely employees across the entire company are engaging in a 24-hour product designing blitz to create a brand new Namely tool or feature enhancement. 17 teams are prepared to bring their innovative product ideas closer to reality and present them to our panel of judges made up of Namely investors, clients, and supporters:
Bobby Tables, Software Developer, hacks away. Photo by Andrew Persons.
What is a hackathon, you ask? Traditionally, a hackathon is when a team of programmers, product designers, and other team members get together to code and product design in a limited amount of time. But that's where Engage Namely is unique: Engineers aren't the only ones who get to have all the fun.
"We want to allow other departments to come in and basically create a product in 24 hours. Usually that doesn't happen," says Attila Maczak, Software Architect at Namely and member of the Namely hackathon committee (and owner of said sleeping bag and tent). All departments at Namely were invited to participate in our hackathon, and the result was a selection of 17 teams with members spanning all departments—sales, marketing, design, HR, payroll, client success, and more.
"People really saw this as an opportunity," says Katie Reed, Junior Software Developer and member of the Namely hackathon committee. "Even if you just give someone the opportunity to think about what they want to create, that's step one. They already feel empowered."
Katie Reed, Junior Software Developer, and Jack Foster, Copywriter, swap ideas. Photo by Andrew Persons.
Planning in progress. Photo by Andrew Persons.
The hackathon countdown clock projected in the Namely kitchen. Photo by Andrew Persons.
Not only was the whole company invited, but every team has the opportunity to win the hackathon without executing a single line of code. Each team is responsible for creating a proof of concept to be judged not only on its technical feasibility, but also on its business value, innovation, and the team's collaboration. "The benefit of this is to introduce employees from different departments who don't normally have the opportunity to directly work with each other," says Reed. "Namely isn't about just engineering. Our product isn't made just from developers. It's different minds from diverse backgrounds coming together. And our hackathon represents that."
This year's Engage Namely ideas touch every facet of the Namely product across HR, payroll, benefits, and talent management. From features meant to boost employee engagement to tools for making payroll and employee benefits management even easier, it's anyone's guess which team will reign victorious. But winning the hackathon isn't exactly the main objective—it's to bring the whole company together in a period of discovery for that next innovative HR tech feature, says Reed.
A hackathon strategy session in action. Photo by Andrew Persons.
Coding can be serious business. Photo by Andrew Persons.
Maczak is most excited to get to the actual "hacking." "The best thing about a hackathon that's 24 hours," he says, "is there's a time when you're tired and the team's there hacking and some magic happens. And when that happens that's amazing."
When employees across the whole company have a chance to collaborate, with some meeting one another for the very first time, that is magical. It's when we synthesize input from so many diverse perspectives, including the keen eyes of our clients and investors, that we'll be able to make our product even better, even more efficient, and even more human. Keep an eye out on the Namely Blog for an announcement of the Engage Namely winners.
Now, ready? Set? Hack!
Hackathons are certainly one way to engage employees!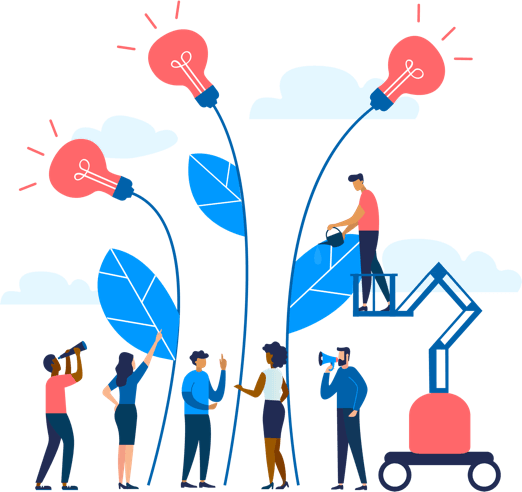 See how Namely's flexible solution will help you streamline your HR processes by having your people, payroll, and benefits info all in on place.
Get a demo
Subscribe
Get the latest news from Namely about HR, payroll, and benefits.
Get the latest news from Namely about HR, Payroll, and Benefits.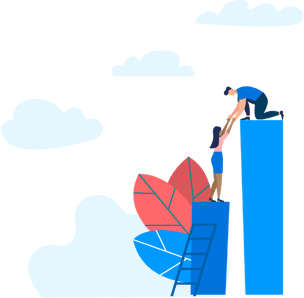 X
Get the latest news from Namely about HR, Payroll, and Benefits.