HR
HR West 2016 Recap: Putting the Human in Human Resources

The HR West conference, presented by the Northern California HR Association, was held March 7-9 in Oakland, CA. As an SPHR, this was my fifth HR West. I consider this conference an academic Disneyland for HR professionals. Of course, there's the recertification credits that draw us away from the office in the first place. But HR West is always an excellent opportunity to network and share ideas with other HR professionals, reunite with former colleagues, recruit for new talent, and peruse vendors that support the employee lifecycle. Without further ado, here are some of my favorite moments from three days of great people and great strategies.
Day One – "The Employee Experience"
The conference kicked off with Jon Decoteau, SHRM's California Field Services Director, urging all professionals to "watch or participate." He reiterated SHRM is non-partisan and acts as the voice of reason on behalf of workplaces. SHRM provides legislature with the implications on proposed bills that may impact the workforce. He encouraged the crowd to distinguish themselves through certification or by providing input on the laws that impact businesses.
Monday afternoon consisted of two breakout sessions and a keynote from Monika Fahlbusch. She hit on several strategic points for the ever-evolving digital workforce, including treating candidates as customers for a better recruiting and onboarding experience. Measuring satisfaction and engagement of your workforce is also critical—they are not the same thing. Additionally, I learned how an HR professional can personally change his or her attitude and intention towards others. That's something you control, and it alone can impact your outcomes.
We, as HR practitioners, need to consider the amenities we offer employees and stop being in "the fight for the bottom." We need to stop thinking of what more we can give and instead how we can better engage and provide an affinity for the workplace. People will always leave for better amenities, but how about creating an environment where people want to be every day? HR needs to be held accountable for how we make employees feel. Furthermore, there should be little difference between how people interact with their personal technology and how they engage with company technology. This is a core reason for why Namely was founded: to provide HR technology that people actually love using.
Fahlbusch advocates for digital onboarding and making an experience that is "easy, accurate, and leaves employees feeling good (with respect to their time)." She believes the employee should be at the center of the experience. HR case management should be used to analyze data for the frequency of employee issues so needs can be addressed proactively. HR programs should be written with the employee in mind and not HR. Think "I had a baby" or "I got married" versus "I have a life status change" or "I have a qualifying event."
Finally, she encouraged the attendees to all do five things right now:
Listen.
Kill what HR policies you can while keeping in mind what problem you are trying to solve.
Make friends with your IT department.
Embrace technology.
Don't shy away from working with millennials, as they have a lot to teach us all.
Day Two – "Leadership"
Tuesday was a full day of programming. The day's theme, for me, through four breakout sessions and two keynotes was "leadership."
Dr. Jeffrey Pfeffer, author of Leadership BS: Fixing Workplaces and Careers One Truth at a Time and Power: Why Some People Have It —And Others Don't, discussed why leadership training is not working. Leaders have a responsibility to leave the future better than the past. As a society, we reward entertainment, but that does not mean a great speaker is a leadership expert. We need to assess the effects of training using reasonable criteria related to what a business wants to improve.
Dr. Pfeffer spoke at length about the disconnect between what companies say they want in a leader and the behavior they reward. His advice was to first take care of yourself. The company is not responsible for your career. Reciprocity is non-existent. Don't put your faith in a toxic leader, and know that good leaders are not guaranteed to stay in their role.
My next helpful session was on leadership contracts and setting proper expectations for leaders, hosted by author and leadership adviser Vince Molinaro. The notion that many leaders didn't make a fully informed choice to lead was eye-opening. Many managers take a new title and pay increase without realizing the responsibility. Setting proper expectations ahead of time allows potential managers to opt out without consequence, and if they opt in they are doing so informed.
Another session focused on a manager's duty to manage energy and the fact that miserable employees are suffering due to the stories they are telling themselves. Cy Wakeman, founder of leadership training provider Reality-Based, reminded us that a company gets the most engagement from employees who hold themselves accountable. Employees should be measured on their actual performance, the prediction of that performance continuing, minus the level of drama they bring to the workplace. An employee who gets results, but is high drama is worth less (not worthless) than an employee who is average and low drama. A helpful tip I took away was when an employee vents, ask them, "How did you help?" It causes the venter to think about how they could help solve the problem.
Namely CEO Matt Straz lead an engaging session on the different stages of high-growth companies and the strategies for how recruiting and managing at those stages should differ. One key takeaway Matt shared was the need to have HR join earlier in the growth process. This was not foreign to the audience, but certainly refreshing to hear from a founder and CEO.
The day concluded with a keynote by Eva Sage-Gavin on the future of HR. Good news, it looks like we will not be replaced by robots! Even better news: it looks like our roles could get a lot more challenging, covering social policy activism, data integration, virtual culture architecture, organizational engineering, and global talent scouting and coaching.
Sage-Gavin outlined the four key attributes of successful CHROs:
Bring socially adept
Setting a constructive tone
Having an appetite for change
Being action/results oriented
She encouraged us to work on our strengths in these areas and left us encouraged that we someday could even leverage these skills into being very effective CEOs. None of this would be possible without the cultivation and leveraging of your networks—not only what you get from them, but what you give and the legacy you leave behind.
Day Three – "Time to Get Creative"
The final day of the conference bookended the start with my sessions supporting employee-centered environments and expanding your own creativity. One suggestion offered was to buy three magazines you would never read and then (drum roll) read them! The notion was to diversify your mind and expand your creativity.
In an early morning session about using improv to foster team building, The Yes Works, an organization offering unique business improv training, demonstrated the concept of "yes, and." Small groups role played scenarios using different replies: "no, because," "yes, but" and finally, "yes, and." "Yes, and" is an answer that promotes conversation while "yes, but" and "no, because" make it difficult to collaborate. This does not mean all ideas are good ideas. It more fundamentally means there may be pieces of ideas that are good and being open to hearing them creates a better employee environment.
The final keynote was given by violinist Kai Kight, playing his violin throughout his talk to help illustrate his life lessons. One lesson was about using a red pen. Many of us think of the red pen as the judge by which we are graded and our mistakes are circled for all to see. Kight encouraged us to use our red pen wisely. The red pen has a lot of power.
He also encouraged us to listen closely and with curiosity and to not shut people out. We can do this by doing what truly matters to us and seeing how we each can make a positive impact. In our work life as HR professionals, this means to "put the humans at the front of your work." It's a simple thought that we sometimes forget, but it can make a world of difference. Put the human in human resources. That's core to Namely's mission as well: to give HR professionals more time to support their people and evolve company culture to new heights. Design programs with the employee in mind. Foster a work environment that enables employees to do their best work, effectively and efficiently.
From championing the employee experience, promoting effective leadership, and never forgetting the human aspect of our work, HR West was a forward-looking event for today's practitioners. Here's to a productive year for everyone and I look forward to attending yet again!
Subscribe to the Namely newsletter
for weekly updates on HR trends.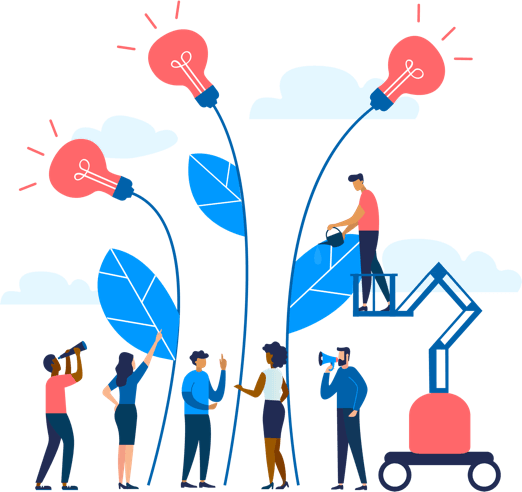 See how Namely's flexible solution will help you streamline your HR processes by having your people, payroll, and benefits info all in on place.
Get a demo
Subscribe
Get the latest news from Namely about HR, payroll, and benefits.
Get the latest news from Namely about HR, Payroll, and Benefits.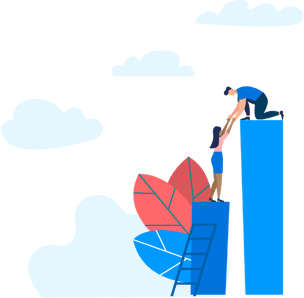 X
Get the latest news from Namely about HR, Payroll, and Benefits.