HR
Don't Gamble With Your Development—Lessons from SHRM 2015
As I packed my bags in preparation for the Society of Human Resource Management (SHRM) Annual Conference & Exposition in Las Vegas this year, I stuffed my lucky silver dollar in between schedule packets and extra business cards. I didn't end up gambling very much that week, but I'm a sucker for a potential quick win and big payout.
The opposite is true when it comes to my approach to career development. I strive to purposefully choose and plan out a path that will help me achieve my personal and professional goals. For this post, what happened in Vegas won't stay in Vegas: I'm here to share how I saw the SHRM Competency Model come to life during the conference. By definition, SHRM's Competency Model is comprised of 9 competencies that "[identify] what it means to be a successful HR professional—across the performance continuum, around the globe, from early to executive career levels." Here are some tips I've learned along the way and the competencies they match, some directly from the casino floor:
1. When it comes to learning, go all-in.
A relentless pursuit of learning and development opportunities is necessary in today's competitive and ever-changing marketplace—and not just for organizations, but for HR professionals themselves. This goes beyond just passively accepting corporate training classes offered to you. You must strive to find novel opportunities to further your career and make you stand out. It doesn't need to happen in a classroom either—explore informal opportunities within your company, massive open online courses (MOOCs), or even professional association annual conferences!
The first SHRM competency, Human Resource Expertise (#1), was most clearly evident in each and every speaker series and seminar. Attendees were encouraged to learn more about the principles and practices of human resource management and think about creative ways to apply them to their organization or industry. Some of my favorite sessions ranged from "Auditing HR Policies and Minimizing Risk Within Your Organization" to "Hide Your Goat: Strategies To Stay Positive When Negativity Surrounds You" and everything in between (and to answer your question, yes—there was actually a goat mascot in the latter session).
2. Make friends with the high roller or lowly local next to you.
First and foremost, being genuinely friendly will help you establish and build relationships, and that's Relationship Management (#2). It'll also teach you a thing or two about compelling Consultation (#3). Your conversation might be with a peer, coworker, mentor, BFF, rival, or just about anyone that can share some insight into a perspective that's different than your own. Now, you may not learn the secret ingredient to being promoted at work. In fact, it might be something as menial as a chicken pot pie recipe (no kidding, I had this conversation while waiting in line for coffee at my hotel). The fact of the matter is, leveraging the people directly around you is an often overlooked resource in furthering your own growth and development.
I'm a basketball junkie, so the opening keynote speaker, Mike "Coach K" Krzyzewski, was a real treat. His inspirational stories about Michael Jordan, the 1992 Dream Team, and how he instills Leadership and Navigation (#4) in his current team at Duke got me fired up. He connected with the audience of over 15,000 HR professionals by way of clear Communication (#5) and passing on his ideals in a confident way. Yet, Krzyzewski somehow remained humble the entire time.
I admired his commitment to his support staff and everyone directly or indirectly involved with his teams. He's the winningest coach in NCAA D1 Basketball history and it's no coincidence that he spends the first practice of each season having his 5-star recruits learn and remember the name of every coach, trainer, laundry room worker, and custodian. That exemplifies Diversity & Inclusion (#6), not to mention Ethical Practice (#7) as he truly values the perspectives and backgrounds of all parties.
3. Know when to leave the table.
At some point in your career, you will get the feeling that your hot streak is coming to an end. You may have hit your ceiling and maximized your winnings or, in the business world, you've maximized your experience at a particular organization. You'll need to effectively interpret your own development with a Critical Evaluation (#8) of your career journey.
Mika Brzezinski, co-host of MSNBC's Morning Joe, spoke about the importance of "knowing your value" and provided guidance on how to effectively communicate that value. Brzezinski's emphasis on Business Acumen (#9) helped me (and others) realize the importance of knowing where you stand in your current organization so that you can effectively get where you hope to be instead.
HR professionals often encourage our clients to focus on their development, but rarely do we take our own advice and actually do it ourselves. Try it out—skip the blackjack table and go put some money (or time) down on your development. It will be one bet you won't regret.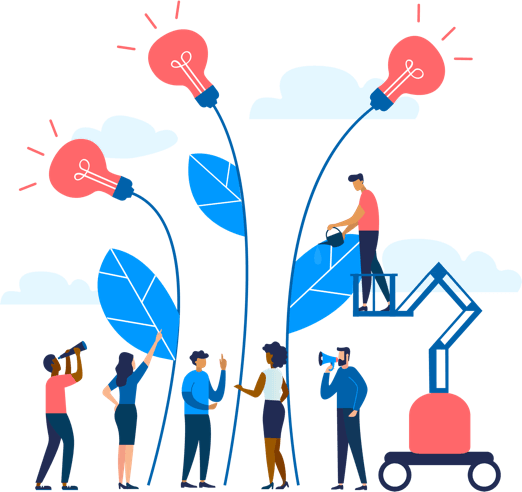 See how Namely's flexible solution will help you streamline your HR processes by having your people, payroll, and benefits info all in on place.
Get a demo
Subscribe
Get the latest news from Namely about HR, payroll, and benefits.
Get the latest news from Namely about HR, Payroll, and Benefits.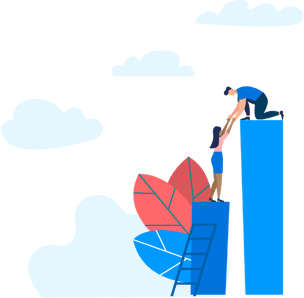 X
Get the latest news from Namely about HR, Payroll, and Benefits.