Talent
The Biotech Boom: How to Recruit & Retain Top Talent

Over the past few years, the biotech industry has expanded in every way possible. From new drugs and inventions to increased funding and hiring, the industry has seen such rapid growth that it has coined its own term: the Biotech Boom.
Unlike many other businesses, biotech companies continued to grow during COVID-19. In fact, as other industries took major hits at the peak of the pandemic in 2020, venture financing in the biotech industry reached an all time high of $23 billion—which was 60 percent higher than the year before.
Now as we head further into 2022, the Biotech Boom continues. However, as the Great Resignation lingers and biotech companies try to keep up with their hiring demands, they are facing the dilemma that there are more open roles than candidates.
In this new candidate driven-market, these companies will have to take their strategies to the next level in order to recruit and retain top talent.
Here are some ways they will adjust their processes going forward:
Offer More Flexibility
Since 49 percent of employees will look for a new job in the next 12 months if they are dissatisfied with their benefits and perks, understanding how their priorities have changed due to COVID-19 is key when it comes to hiring and retaining them. Now, many employees consider certain perks dealbreakers, such as flexible work.
Even though remote work is a newer concept for most biotech companies, flexibility is not. Before the pandemic, 73 percent of life sciences companies offered employees the ability to shift the start and stop times of their jobs.
In today's job market, biotech companies that don't jump on board and offer flexibility will struggle to attract and retain top talent. In fact, 40 percent of job candidates prize schedule flexibility when making career decisions. Another recent survey found that 95 percent of its respondents want flexible hours and 78 percent want location flexibility. Going forward, more and more biotech companies will come around to the idea by realizing that just as it doesn't matter where employees work, when they work is less of a priority as well.
Target Gen Z
According to a 2019 study, the average age of medical scientists, life scientists, and other similar roles was 41.6 years old. But with the influx of Gen Z into the job market—now making up 46 percent of the US workforce—biotech companies will have to figure out how to hire and retain younger employees.
Unfortunately for them, the biotech industry isn't exactly at the top of the younger generations' minds. In fact, a recent study found that 78 percent of Gen Z considers entertainment its most prized industry.
So how can biotech companies pivot their strategies to attract next-gen talent? With the majority of the biotech industry consisting of Generation X and millennials, it's important for these companies to recognize that Gen Z has different expectations and priorities—especially when it comes to benefits. Between paying rent, saving for retirement, and everything else in between, Gen Z has its own set of financial issues. This is why benefits like 401k matching will become a must-have for Gen Z. This is also where offering student loan repayment assistance as a benefit can give biotech companies a real competitive advantage.
In addition to financial benefits, wellness benefits are also a priority for Gen Z. From expanding Employee Assistance Programs to offering virtual mental health support, many biotech companies are enhancing their wellness benefits in order to attract and retain their employees. In fact, almost 40 percent of employers added to their wellness benefits in 2021. As biotech companies continue to adjust their benefits plans to attract Gen Z, that percentage will likely keep increasing this year.
Prepare for an Aging Workforce
In addition to pivoting their hiring strategies to attract Gen Z, biotech companies should also be focusing on how to retain their employees in older generations—especially since more than half of executives are specifically worried about them leaving their companies.
Surprisingly, the problem isn't that Baby Boomers are retiring earlier than expected. In fact, it's quite the opposite: 72 percent of the generation intends to work past the typical retirement age. The problem actually lies in the fact that 63 percent of Baby Boomers don't feel adequately supported when they do stay in the workforce longer.
To prepare for their aging workforces, biotech companies can invest in reskilling and upskilling. Offering such training allows older employees to strengthen these skills, helping them keep up with the changing workplace and avoid getting overwhelmed by it.
Another strategy biotech companies will start trying out to prepare for their aging workforces is phased retirement. As a large portion of the US workforce collectively moves toward retirement age, these companies should beware "flash retirement," or ​​the departure of large numbers of retirement-eligible employees in a short period. One way to curb or avoid flash retirement all together is to consider phased retirement options. While there's no universal definition of phased retirement, SHRM notes that HR teams can consider implementing certain measures, such as:
Offering less working hours for employees nearing retirement
Allowing employees who are eligible for retirement to collect their pension benefits while also receiving their salary in compliance with the Phased Retirement After the Pension Protection Act
Rehiring retired workers as full-time employees, part-time employees, or consultants directly or through third parties
Implementing this strategy can increase the chances of biotech companies retaining their older employees until they're ready to retire permanently.
---
As the Biotech Boom continues, what other trends can we expect to see in 2022 and beyond? From embracing hybrid work to focusing on DEI, check out our latest eBook to learn what the future of HR looks like for the biotech industry.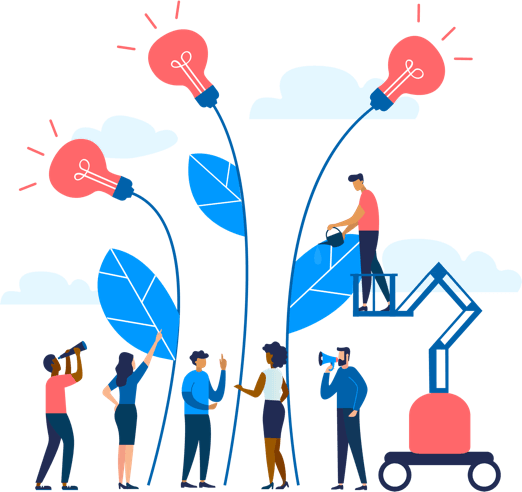 See how Namely's flexible solution will help you streamline your HR processes by having your people, payroll, and benefits info all in on place.
Get a demo
Subscribe
Get the latest news from Namely about HR, payroll, and benefits.
Get the latest news from Namely about HR, Payroll, and Benefits.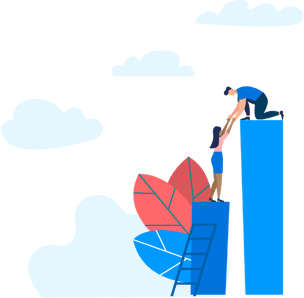 X
Get the latest news from Namely about HR, Payroll, and Benefits.