Benefits
Benefit Systems: How Rewards Affect Employee Behavior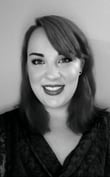 The fact that benefit systems have a direct impact on employee behavior isn't really in question. A cursory glance at payroll trends reveals that benefits for private industry workers have shot up from 3 percent of employer compensation costs in 1929 to approximately 30 percent in 2020. In some cases, benefits even equal to or exceed 40 percent of total compensation costs.
Research has shown that benefits can impact job satisfaction, employee productivity, retention, and even creativity. And in the truest affirmation of something working well, reward systems have long since spawned a thriving industry.
Companies today recognize that providing benefits isn't just a case of throwing money at people. They have a whole bunch of options to play with, and they can afford to get creative with them to bring out the best in their employees.
Insurance Coverage: Reduces Absenteeism
Employees have come to expect insurance coverage from companies, almost as an inalienable part of their compensation package. Sometimes employees even switch companies for a better insurance plan. While most companies offer a range of coverage options, including vision and dental, emerging trends suggest that employees are looking for greater personalization of these benefits based on their own medical needs. Offering more personalized insurance coverages will reduce employee absenteeism and improve productivity.
Pension Programs: Increases Feelings of Security
Instead of keeping a close eye on when an employee is completing their work, focus more on if their work is being completed and still meeting relevant timeframes and deadlines. While non-exempt employees are still required to track their time worked, consider only requiring employees to work during specific "core hours" of the day to ensure accessibility, communication, and availability for meetings and allow employees to structure the remainder of their workday around assisting their child with their remote learning, troubleshooting, and regular breaks like meal periods.
Lifestyle Benefits: Adds Convenience
Companies often introduce a number of perks into their benefit programs to contribute to their employees' quality of life and incidentals. Corporate gift cards and third-party merchant tie-ups facilitate conveniences like fast food discounts, streaming subscriptions, financial and legal assistance, commuting perks, and holiday packages. The mix of benefits provided here is entirely up to the company and usually depends on the composition of the workforce. This is also a trend that has run the gauntlet of the pandemic and emerged on the upswing. As the Incentive Research Foundation reports, spending on gift cards showed a substantial net increase in 2020.
Wellness Programs: Reduces Stress Levels
A big draw for employees today is the quality of wellness benefits on offer—especially for Millennial and Gen Z employees. These include physical wellness programs, like gym memberships and fitness classes. Another area where companies can make a difference is employees' mental wellness, with benefits like counseling, yoga, and meditation classes. These kinds of programs can go a long way towards helping workers reduce stress and improve productivity. Healthy employees are likely to be happier in the workplace and far more engaged. Research has also shown that employees are more likely to see their own wellness as being linked with professional success.
Paid Leave: Increases Employee Freedom
Another widely sought-after benefit by employees is paid time off. The old adage "time is money" is usually one associated with businesses—especially used when they're deliberating employee productivity. As it happens, employees buy into it just as much. PTO works because there's freedom associated with it since employees can do whatever they want with it. In fact, the company is paying them to do whatever they want with it. PTO isn't just used for vacations, but also for appointments, sick days, and mental health days. However, there's a serious argument that companies should provide employees with more leisure time, including considering a four-day workweek. A company in New Zealand tried it, and they saw decreased staff stress levels, improved happiness, and an increase in productivity.
Differentiate Your Company Through Benefits
In recent years, companies have identified the benefits of employee rewards and started to invest in them in order to attract and retain top talent worldwide. Jordan Brannon, President at Coalition Technologies, an LA-based web design company with a diverse international workforce, explained:
"Well thought out and well-timed rewards are critical to aligning employee objectives with those of their employer or customers. Rewards help to highlight noteworthy achievements and efforts and indicate to others on the team what the organization values. Rewards that are given promptly also help to make the occurrence more memorable for the recipient. The hope is that by being more memorable, employees focus on the opportunity to perform similarly in the future."
As with any other well-intentioned scheme, benefit systems don't really work unless you focus on and communicate the objective of the scheme. There are a plethora of options to choose from, and if as an organization you're not really sure what your employees want, just ask them. Co-created reward systems tend to be the best ones around, and remain relevant for longer too.
---
Want to learn more about employee benefit options? Check out our blog post on How to Rethink Wellness Benefits (In Relation to Virtual Work & COVID-19).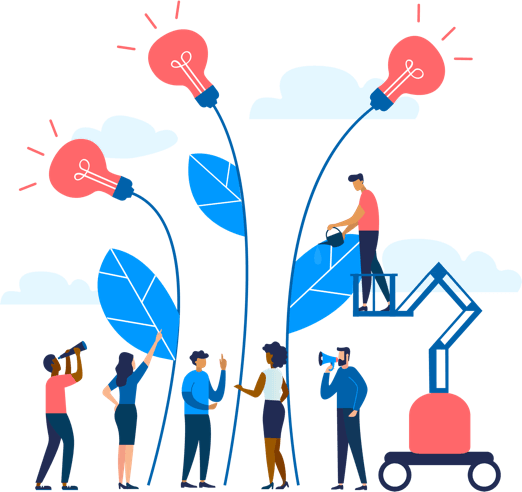 See how Namely's flexible solution will help you streamline your HR processes by having your people, payroll, and benefits info all in on place.
Get a demo
Subscribe
Get the latest news from Namely about HR, payroll, and benefits.
Get the latest news from Namely about HR, Payroll, and Benefits.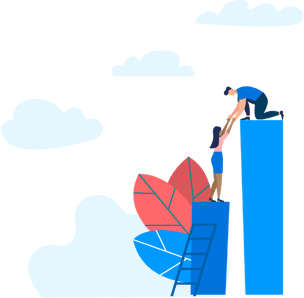 X
Get the latest news from Namely about HR, Payroll, and Benefits.