HR
Banning Workplace Technology? Think Again.
What's an office productivity tool that you can't live without? Maybe it's HipChat's next-level instant messaging. Or do you manage products with ease in Basecamp? Oh, I got it: You can't get your work done without the visual aid of Trello boards.
Boosting software and technology in the workplace, however, makes many managers queasy. The "overwhelmed employee" has entered our lexicon—no thanks to 24/7 email. "Even though digital technology has led to significant productivity increases," Rachel Emma Silverman writes for The Wall Street Journal, "the modern workday seems custom-built to destroy individual focus." Burnout and endless office distractions are major management fears.
Companies are trying to take back the power of productivity by banning bring-your-own-device policies or barring Facebook from browsers. Technology, in some people's eyes, is the enemy. Is it?
Phil Simon, the featured thought leader in Namely's latest eBook Amplify HR: How to Silence Poor Communication and Tune in to Your People, describes the matter plainly. "If you're just trying to prevent people from using useful applications, then guess what? You're the police."
In Simon's seventh book Message Not Received: Why Business Communication Is Broken and How to Fix It, the author examines why clear and concise communication between managers and employees is in short supply. Don't let a discussion of workplace technology get lost in the shuffle. Instead, start a direct dialogue with your workers about what tools are important to them. "Ask yourself why millennials or other employees are willingly using these tools," Simon says. "Yes, they're free," he mentions in reference to freemium software, "and many of them are very powerful."
Here are some tips to start navigating usefulness in the digital divide. And for even more HR communication tips from Simon,
Don't ban mobile phones—except during meetings.
According to the recent Bank of America Trends in Consumer Mobility report, 93% of millennials reported that their smartphones were "very" or "somewhat" important, making it that age group's most prized possession. If you tell employees their cell phones have to hit the road, they probably will too. Not to mention that the number of devices employees bring to work is only going up, with the rise of wearable tech as Simon mentions.
Trust is crucial when it comes to letting your best talent be your best talent. Rather than banning mobile devices outright, consider implementing device-free meetings. The Harvard Business Review mentions that distractions like emails and text messages can make us lose about ten IQ points, something Simon mentions in Message Not Received. Make meetings smarter by hanging up the phone until after.
Allow employees to use task-management applications, even if they're on them often.
We've all seen HR and IT departments ban technology outright before investigating what an app even does. Simon calls this a classic fear of the unknown. But task-management apps—the free or paid software that employees use to track and advance projects—are some companies' secret sauce. "It's not a bad thing!" Simon says.
It's worth knowing what software employees use and what that software does. Build your company culture on trust and let your workers use the most advanced project tools available to them. If you're experiencing project management difficulties, consider researching a few platforms and recommending one to a leader.
Don't ban social media—but handle abuses case by case.
Social media is a Pandora's box of the past decade; there's no turning back now. Simon points out that if you ban Facebook using Websense, you can bet a millennial will find a way to get to it—be it iPhone, iPad, or his mom's super retro iPod touch. "How do you stop it?" Simon asks.
Research suggests that workers are more productive if they work breaks into their workday—and what makes for a faster break than opening up a tab to Twitter? Samer Abboud, managing director at Oglivy & Mather, mentions one recent study by The Muse that found employees are most productive when working in 52-minute spurts broken up by 17-minute breaks. Social media can be a very necessary productivity tool.
Track all of your loaned out tech with an online platform.
You may be interested in investing in more employee technology at your office, but lending out laptops and tablets can seem like a risky proposition—especially if you need to be the one tracking every item per employee. That shouldn't be a reason to hold your workers back.
Look into an online platform, like Namely, that can track the serial numbers of office technology for each employee, and easily look up or export the data to a form you can use. That way, you can get the right techno tools into the hands of your employees, and they can use them in the most productive ways they know how.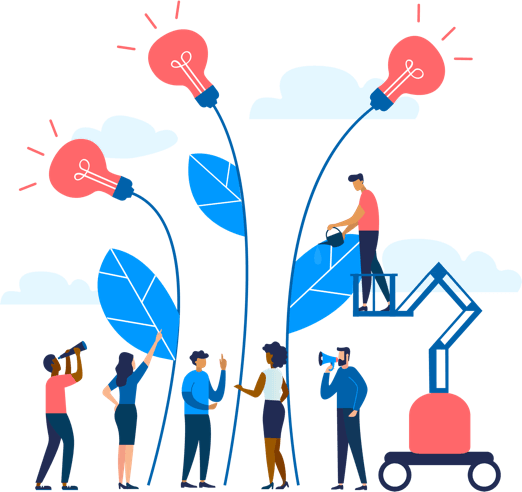 See how Namely's flexible solution will help you streamline your HR processes by having your people, payroll, and benefits info all in on place.
Get a demo
Subscribe
Get the latest news from Namely about HR, payroll, and benefits.
Get the latest news from Namely about HR, Payroll, and Benefits.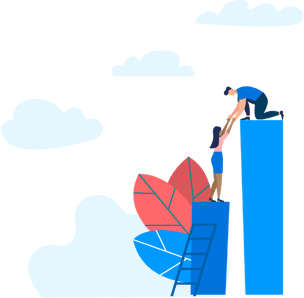 X
Get the latest news from Namely about HR, Payroll, and Benefits.