HR
Ask HR: Halloween Costumes at Work and More
Boo! The workplace is full of questionable (and spooky) situations. That's what this month's Ask HR mailbag is all about.

Over the past month, we've asked for your burning HR, payroll, benefits questions. We were frightfully delighted that some of them related to Halloween.

When there's something strange in the workplace, "who you gonna call?" Looking for answers, we turned to our in-house experts: Julie Li, Senior Director of People Operations, Ryan MacPherson, People Operations Manager, and Emmett Swan, Senior Manager of Payroll Compliance.

By request, the names below have been changed in the interest of privacy. We invite you to submit you own questions using the form on the bottom of the page.

---
"For the last six years running, our company has held a Halloween costume contest. Unfortunately, last year someone showed up in a Jessica Rabbit outfit. Do you have any draft language or advice on handling these situations? We want to keep it light hearted but work appropriate."

-
Marc, Washington
Julie: We're all about letting employees express themselves, but a sense of professionalism needs to be maintained. A simple way to make sure everyone is dressed appropriately is to include some simple guidelines in your costume contest announcement. Something that's friendly and easy to interpret could be, "We love seeing you unleash your creativity, but please remember to keep it PG-13! That means nothing too gory or suggestive."


---
"Every Halloween, we stock the office pantry with lots of candy corn and chocolate. Is office candy tax-deductible like other snacks?"

-

Clementine, Florida

Emmett: Sorry to spoil your appetite! While Halloween candy does indeed count as a de minimis fringe benefit (like other snacks, or even a Thanksgiving turkey), last year's tax reform law has started to phase out their tax-deductible status. Starting this year, employers can only write off 50 percent of their cost. By 2025, you won't be able to do it at all. I'd recommend consulting with tax attorney or consulting IRS Publication 463.


---
"What exactly is an HR business partner, and what are they responsible for? Going further, what are the salary expectations?"

-
Elena, New York
Ryan: The business partner role as become more prevalent over the past 15 to 20 years, as HR has shifted from a transactional to strategic function. Someone in this role serves as a strategic partner to the business, usually to a specific function or region. Responsibilities vary broadly from company to company, but the job typically entails a focus on engagement, retention, talent mobility, and employee relations—among the countless other things that can pop up.

First and foremost, they're there to support and play an advisory role to the business, helping leaders make the best decisions for their respective teams while mitigating legal risks. Salary varies broadly from an entry-level to principal HR partner, but Glassdoor can be a great reference on rough expectations.


---
"How do you cultivate enthusiasm in the workplace?"

-
Rocko, Tennessee
Ryan: There's no silver bullet when it comes to getting employees excited about their work. What works for me might be totally different for my peers. That said, I think the two big things are: 1) work that stimulates and challenges and 2) an understanding and belief in the bigger picture. Boredom kills engagement, so taking on a new project can stretch an employee's skills and help them grow. Paint a picture of not only where the company and your team are going, but also how they can continue to grow and develop over the long term. Position those new projects as exciting opportunities and be sure to praise your team when they step up to knock it out of the park!

There are countless other ways to spur enthusiasm, but when it comes to the individuals on your team, it's important to work with them one-on-one on their development.


---
"Our department recently hired an intern, my first-ever direct report. It was brought to my attention that he started bringing a friend to the office to help him keep up. Essentially, my intern hired his own intern. I'm not really sure how to address the situation with him or with HR."

-
Clarissa, Pennsylvania
Ryan: While I almost admire your intern's ingenuity, you should sit down with your intern ASAP and discuss how inappropriate these actions are. Bringing in a non-employee to complete their work is a huge breach of trust and creates a significant security and liability risk for the company.

While you should seek to understand why your intern brought in that friend, draw a hard line and make it clear that those actions are wildly inappropriate. This could justify a final warning or even potentially a termination.

To me, an internship is a proving ground for a potential full-time employee. These actions don't inspire a lot of confidence. In other words, he doesn't exactly sound like someone I'd be willing to take a chance on.


---

Have your own burning HR, payroll, and benefits question? Ask our experts and we'll answer it on the Namely Blog. Simply email ask@namely.com or complete the form below for a chance to be featured in our next edition.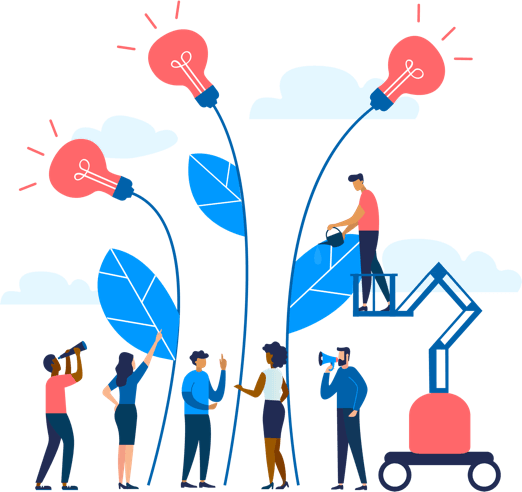 See how Namely's flexible solution will help you streamline your HR processes by having your people, payroll, and benefits info all in on place.
Get a demo
Subscribe
Get the latest news from Namely about HR, payroll, and benefits.
Get the latest news from Namely about HR, Payroll, and Benefits.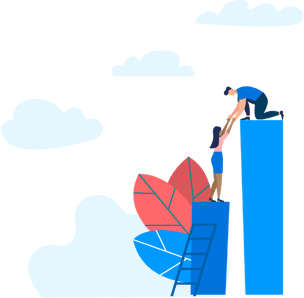 X
Get the latest news from Namely about HR, Payroll, and Benefits.