Benefits
Alternative Funding: How To Curb The Cost of Healthcare
In today's competitive hiring environment, companies constantly need to find inventive new ways to attract and retain top talent. Companies boasting remodeled work environments, flexible PTO policies, offices fully equipped with bars, gyms, nap pods, and yoga rooms, have challenged employers to find new ways to attract top talent.
However, a recent #HRWins study found that employers and employees agreed that great benefits are the #1 driver of engagement in today's workforce. Employees expect financial security from their employers, and companies can provide that through various insurance offerings.
Unfortunately, while employees expect a world-class benefits package, offering a competitive medical program is more expensive than ever before. Over the past 15 years, the average annual cost of medical insurance for a family has quadrupled—skyrocketing to over $15,000/year. Not to mention, new regulations make managing and understanding your benefits more difficult than ever. Plus, now you have to provide medical insurance.
In a day and age when employers are spending over 31% of their employee compensation budget on benefits, it is important to think about new ways to be creative with your funding strategies. It will allow you to offer competitive benefits, competitive salaries, and all of the other perks demanded by employees today.
After all, as an employer, your employees are your most important customers, so it is important to offer them access to great benefits. But the first step of getting creative is to understand the traditional form of plan funding, specifically, what happens to your premium dollars.
Fully-Funded Insurance:
Fully insured is the typical way of funding a medical plan. In this situation, an employer pays premiums to the insurance carrier each month. In return, the insurance carrier takes on all administrative responsibilities, claims handling, and risk associated with your company's employees. They also retain all the profit. Typically, with a fully-insured plan, only about 60% of your premium dollars are actually going towards paying claims. The other 40% is spent on administrative costs, reserves, and taxes, and anything at the end of the year is kept as profit for the carrier.
The goal with changing your funding structure is to shift some of the risk and administrative burden onto you, the employer. Doing so will lower the cost and ultimately give you the opportunity to reap the rewards of the potential profit.
Self-Funded Insurance:
Traditionally speaking, employers did not start to consider self-funding their health insurance until they grew to a certain size. It was relatively rare for companies with less than 500 employees to go this route because of the risk of a year with very high claims. However, as the cost of care has continued to rise, more and more small to mid-sized employers are considering self-funded strategies to save money.
The mechanics of self-funded insurance are actually simple. An employer pays a small fee to an insurance company to "lease" their network (gain access to their hospitals and points of care). Employees use that network to access care and receive an ID card with the insurance carrier's name on it.
The difference comes with the administration of the plan. With self-funded plans, the employer is now responsible for paying claims every month in addition to the small network access fees. When employees file claims, the insurance company will bill the employer and pull from a pre-set bank account instead of using premium dollars paid to the provider monthly. Employers work with their broker to determine their own premium rate that will cover the rental fee for the network and the claims/reserves bank account and bills.
Since the majority of the administrative work is being shifted onto the employer, there is much higher potential for profit. The goal is to create a shift in how your premium dollars are spent, so that only about 10% goes towards administration of the plan. By paying only claims/reserves funding and a smaller administrative fee, employers lower the monthly cost and are able to free up cash flow.
The last component is stop loss insurance. This addition protects employers from the higher than expected, or abnormal, costs that come from shock claims like news of cancer or serious accidents.
Level Funded Insurance:
Level funded plans have less risk than a self-funded plan, but offer some of the upside by sharing in the profits. They're a nice middle ground between fully insured and self-funded plans.
A level funded plan has fixed monthly costs, but breaks down the premium into two funds: paying claims funding and paying administrative fees. As premium is paid throughout the year, the administrative portion of the premium is lost to the insurance carrier, who is continuing to administer the plan and pay claims.
The benefit of level-funding comes when the cost of that year's claims is less than the total amount of premium dollars put aside for paying employee claims. Then, the employer receives a portion of the profit back in the form of a premium credit. In the case of a shock claim, the insurance provider will cover the cost with less consequence to the employer than with a self-funded plan. It's a low-risk way to share in the reward that comes from promoting wellness and reducing claims amongst your employees.
Level funded plans offer companies a great way to dip their toes into self-funding. The claims reporting features enable employers to understand what kind of claims their employees file year to year and get a real pulse on the potential impact of switching to a self-funded plan.
Want to hear an example of a self-funded company, learn about defined contribution, or understand the benefits of a private exchange?
Watch our webinar,
---
For more information on alternative funding and employee benefits in general, take a look at our comprehensive Employee Benefits Guide.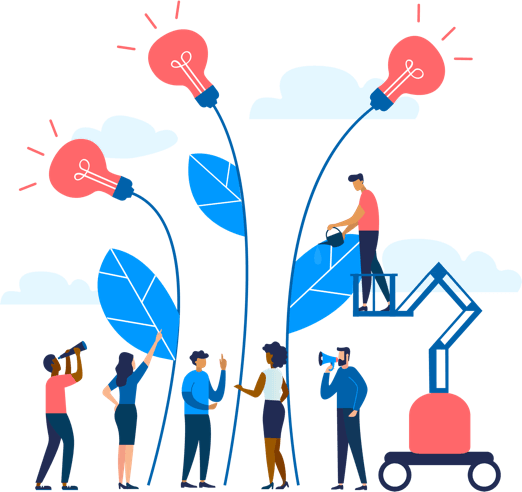 See how Namely's flexible solution will help you streamline your HR processes by having your people, payroll, and benefits info all in on place.
Get a demo
Subscribe
Get the latest news from Namely about HR, payroll, and benefits.
Get the latest news from Namely about HR, Payroll, and Benefits.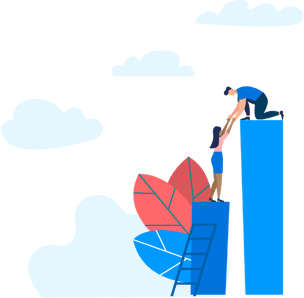 X
Get the latest news from Namely about HR, Payroll, and Benefits.